Faith is Your Contact Point with God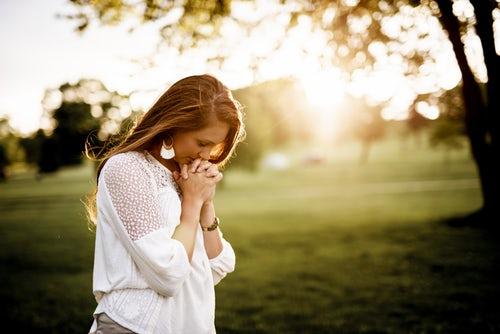 Do you need to get a hold of God? Do you feel frustrated because it seems like He is out of your reach? Did you realize that there is a way to connect with Him? It's by faith, and it's your faith that grabs hold of His undivided attention. Faith is your contact point with God. Even if you think your faith is little faith, all it takes is faith the size of a mustard seed and the mountains will move. Jesus says, "Because you have so little faith. Truly I tell you, if you have faith as small as a mustard seed, you can say to this mountain, 'Move from here to there,' and it will move. Nothing will be impossible for you," Matthew 17:20.

Faith is all about trust, and trusting in the right things in life. Proverbs 3:5-6, says it like this, "Trust in the Lord with all your heart and lean not on your own understanding; in all your ways submit to him, and he will make your paths straight." Mark 11:22–24, has this to say about faith, and who to have faith in. "And Jesus answered them, "Have faith in God. Truly, I say to you, whoever says to this mountain, 'Be taken up and thrown into the sea,' and does not doubt in his heart, but believes that what he says will come to pass, it will be done for him. Therefore I tell you, whatever you ask in prayer, believe that you have received it, and it will be yours."
Faith is so pleasing to God, that it stops all of heaven, so to speak. It grabs His attention and causes Him to stop, and hear your plea. There isn't anything more pleasing to Him then to hear you speak to Him in His language–faith. Let's consider this throughout the story of Moses and the Israelites, there was only one, Moses and multitudes of Israelites, and it was the faith of Moses that caused God to move on the behalf of the people. They all whined and complained because things weren't happening like they were accustomed to seeing them happening from day-to-day. But God desired His people to trust Him, and He sort of pulled the rug out from under them time and time again and did things in a new and supernatural way. Consider all the ways He met their needs, He led them by a cloud by day, a pillar of fire in the night, He rained down fresh bread every morning, and sent them fresh meat to eat too. He gave them water from a rock. As they wandered in the desert for 40 years, their shoes did not wear out, neither did their clothes. He made a way of escape for them by parting the red sea. The list of supernatural ways God supplied for them is amazing. If it weren't for Moses faith to lead them, I'm not sure what would or would not have happened, but Moses learned to trust in God and in all His ways, and so should we.
So whatever danger you are facing, whatever obstacle is standing in your way, or whatever the need is you have a unique way to connect with God–your faith. And in the beginning your faith may seem insignificant, but the more you exercise it the stronger and more powerful it becomes. So go ahead, trust God, and not your feelings or human reasoning or scientific findings, boldly trust God. The bolder the faith in Him, the quicker you captured His attention.
Faith doesn't bawl and squall about what it doesn't have or doesn't see, that's not faith, that's doubt and unbelief, and that does not get His attention, nor is it well-pleasing to Him. Faith goes boldly before His throne of grace, it calls things that are not, as though they are already done. It trusts in God, and not in circumstances, or in the ways and wisdom of the world, but only in God.
Father God,
We can see how we have missed it in the area of faith time and time again. But we desire to make the necessary changes in our lives, no matter how difficult it is, we will put our trust in You, and only in You from this day forward, in Jesus' mighty name we pray, amen and amen.
Click to learn more about speaking God's language–faith in Becky's new book, The Prophetic and Healing Power of Your Words.
Click here to visit Becky's ministry itinerary.
© 2018 Author Becky Dvorak–Healing and Miracles International, All rights reserved.