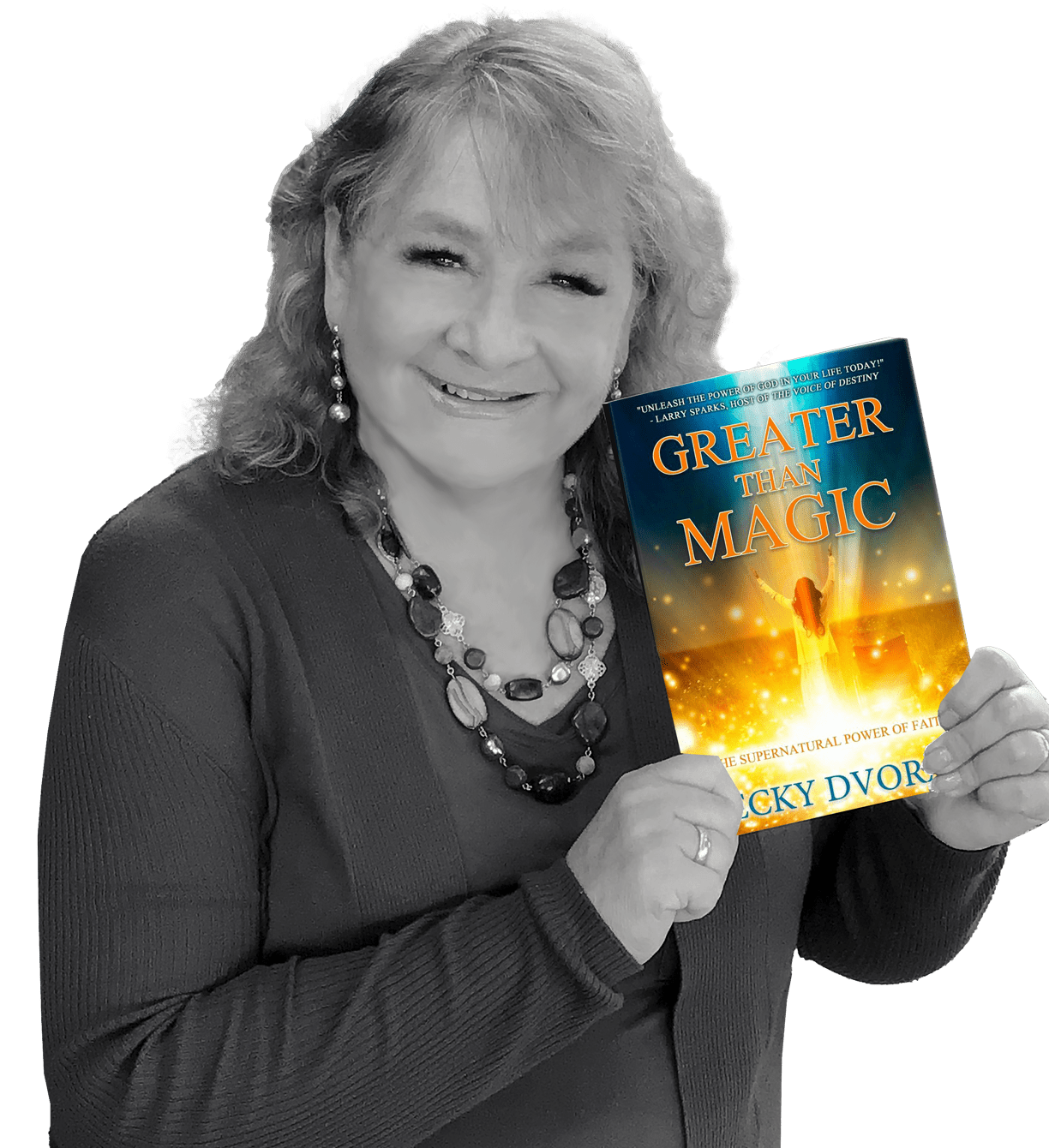 Check Out My New Online Healing Course
Greater than Magic
(The Supernatural Power of Faith)
Live Sessions:
Tuesdays 6:30 PM, EST
September 5th – November 21st, 2023
LIVE Sessions via Zoom. *(If you are not able to attend the LIVE Sessions, you can still participate via recorded links of the teaching sessions and virtual prayer line.)
And enjoy your lifetime access to this course!
Power. Everyone wants it. The masses are chasing after it. Few ever access it. Even fewer experience it as a lifestyle. The only vehicle for authentic spiritual power–the Church–must awaken to what it already possesses and start activating it: Faith. Let this awakening begin with you!
Decrees that HEAL
Prophetic Prayers & Declarations That Bring Divine Healing
Release Date: January 2, 2024
Are you or a loved one discouraged by sickness in your life? Does it seem like even your most fervent prayers go unheard? But what if it didn't have to be this way?
Prophetic healing evangelist Becky Dvorak has spent years ministering around the world to those caught in the trenches of physical illness. And time and again she has witnessed the power of God heal some of the most hopeless conditions.
In this practical, hope-filled book, Becky shares the prophetic insight and the authoritative, effective prayers she uses on the frontlines of healing ministry, equipping you to defeat disease and step boldly into wholeness.
Through prophetic revelation and biblical teachings, Becky shows you how to deal with sickness the way Jesus did, activating you to:
Feed your faith on the testimony of what Jesus has done.
Declare powerful decrees over the sickness you're facing.
Pray for wholeness with boldness, confidence, and prophetic power.
Usher in God's supernatural healing power.
Remove the mountains of sickness and disease from your life.
You have the Spirit of Jesus living inside you. It's time to cast down discouragement and fearlessly declare the supernatural, targeted prayers that release miracle power–and overcome disease once and for all.
Learn to Be Healed with My Healing Books & Online Courses

You're Invited to Come & Receive a Healing Touch from Jesus
Bring a Friend and Come and Expect to Be Healed, in Jesus' Name!
Healing Conference
Aug. 4th- 6th (Fri. – Sun.) in Kannapolis, NC
Passion Ecclesia Church at The Lakes, 4577 Hilton Lake Rd, Kannapolis, NC, 28023.
Hosts: Apostle Don & Pastor Shari Gray.
Healing Service
Sept. 10th, Sunday 10 AM. in Mitchell, IN
Work of God Church, 1588 Wesley Chapel Rd., Mitchell, IN 47446.
Host: Pastor Dwight Dunbar.
Healing Revival
Dec. 1st – 3rd (Fri. – Sun.) in Lexington, VA
Freedom Center Church, 329 W Midland Trl, Lexington, VA, 24450.
Host: Pastor Tim Stalnaker.
Watch: Empowered for Healing and Miracles
Mondays @ 8:30 AM & 8:30 PM, EST, on the ISN Internet Channel @ https://sidroth.org/its-supernatural-network/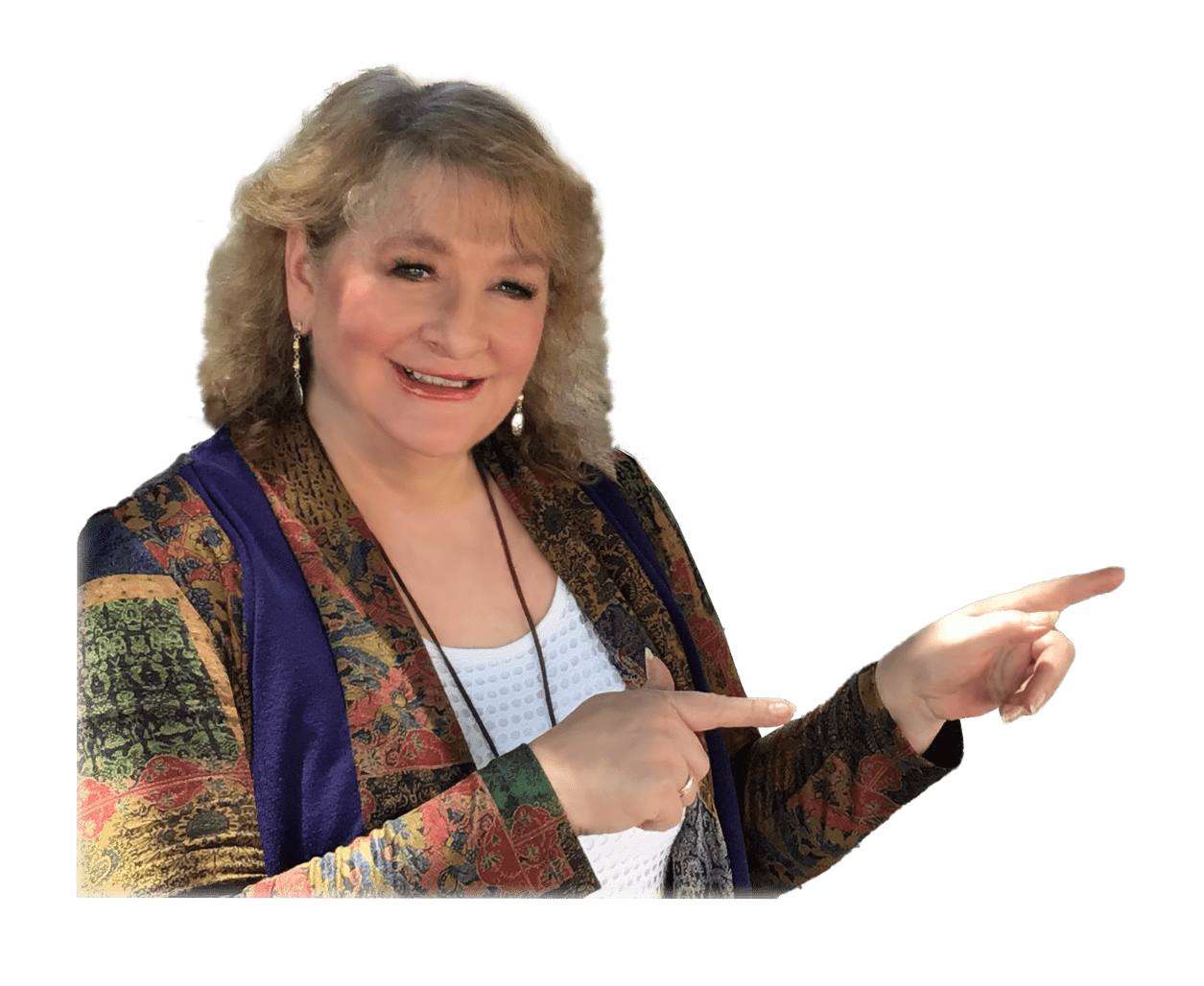 Wednesdays @ 11:30 AM, EST
And encourage your faith for these latter days.

Watch: Heads Up! I Saw… with Host, Sid Roth, It's Supernatural!
Spiritual Hinderances Blocking Your Healing on Something More
WAVES of Healing Glory, Part 1 on Today, with Marilyn & Sarah
WAVES of Healing Glory, Part 2 on Today, with Marilyn & Sarah
"I witness the blind see, the deaf hear, the mute speak, cancerous tumors disappear, rare and incurable diseases heal, paralytics walk, and the dead come back to life. And I am here to help you heal in Jesus' name too."
~Prophetess & Healing Evangelist, Becky Dvorak