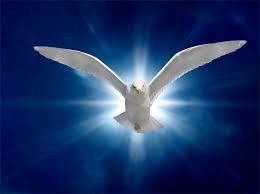 Do you know what the Bible has to say about the Baptism of the Holy Spirit? If not, you should understand. Praying in tongues, also known as praying in the Spirit, or praying or speaking in supernatural languages is a spiritual gift given to any believer in Jesus Christ. This gift is very powerful and will help you in many ways.
You will receive power. "

But you shall receive power when the Holy Spirit has come upon you; and you shall be witnesses to Me

in Jerusalem, and in all Judea and Samaria, and to the end of the earth." Acts 1:8.

We do not always know how to pray, the gift of tongues allows the Holy Spirit to pray through us the perfect will of the Father. "

Likewise the Spirit also helps in our weaknesses. For we do not know what we should pray for as we ought, but the Spirit Himself makes intercession for us with groanings which cannot be uttered.

Now He who searches the hearts knows what the mind of the Spirit is, because He makes intercession for the saints according to the will of God.

" Romans 8:26-27.
When we pray in our supernatural language it edifies and builds us up. "He who speaks in a tongue edifies himself, but he who prophesies edifies the church." 1 Corinthians 14:4.
When we pray in tongues we are promised that we will pray with supernatural power as a mighty rushing river. "

He who believes in Me, as the Scripture has said, out of his heart will flow rivers of living water."

 

But this He spoke concerning the Spirit, whom those believing in Him would receive; for the Holy Spirit was not yet given, because Jesus was not yet glorified." John 7:38-39.

The Baptism of the Holy Spirit is for anyone who has received Jesus as their Savior. "

Then Peter said to them, "Repent, and let every one of you be baptized in the name of Jesus Christ for the remission of sins; and you shall receive the gift of the Holy Spirit."

Acts 2:38.

Some believe that speaking in tongues is no longer for today, but according to Acts 2:39 it is for every believer starting back with Pentecost and even for us and our children today. "

For the promise is to you and to your children, and to all who are afar off, as many as the Lord our God will call."

The evidence that someone has received the Baptism of the Holy Spirit is that they will start to speak in tongues. "And when Paul had laid hands on them, the Holy Spirit came upon them, and they spoke with tongues and prophesied." Acts 19:6. And Acts 2:4, "

And they were all filled with the Holy Spirit and began to speak with other tongues, as the Spirit gave them utterance.

"
When we pray in tongues we are speaking mysteries to God, secret or hidden things. "For he who speaks in a tongue does not speak to men but to God, for no one understands him; however, in the spirit he speaks mysteries." 1 Corinthians 14:2.
It is our heavenly Father who gives us this good gift of the Holy Spirit to those who ask of Him. "

If a son asks for bread

from any father among you, will he give him a stone? Or if he asks for a fish, will he give him a serpent instead of a fish?

 

Or if he asks for an egg, will he offer him a scorpion?

 

If you then, being evil, know how to give good gifts to your children, how much more will your heavenly Father give the Holy Spirit to those who ask Him!"

Luke 11: 11-13.
Becky Dvorak is a prophetic healing evangelist and the Destiny Image author of DARE to Believe, Greater Than Magic and The Healing Creed. Visit her at authorbeckydvorak.com.