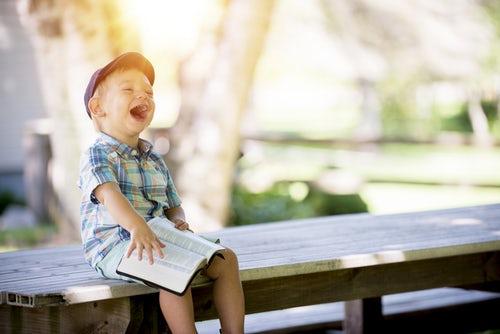 We all need a little joy in our life. In fact, joy is a supernatural power that releases healing and strength into our spirit, soul and body. Joy is also a decision. So make a wise choice and partake of some of God's happiness today!
I've listed 31 joy scriptures for you. That's one for everyday of the month. ENJOY! :O)
Restore to me the joy of Your salvation, and uphold me by Your generous Spirit. Ps. 51:12.
This is the day the Lord has made; we will rejoice and be glad in it. Ps. 118:24.
Rejoice always, pray without ceasing, in everything give thanks; for this is the will of God in Christ Jesus for you. 1 Thess. 5:16-18.
Rejoice in the Lord always. Again I will say, rejoice! Philippians 4:4.
Be kindly affectionate to one another with brotherly love, in honor giving preference to one another; not lagging in diligence, fervent in spirit, serving the Lord; rejoicing in hope, patient in tribulation, continuing steadfastly in prayer; distributing to the needs of the saints, given to hospitality. Romans 12:10-13.
In the multitude of my anxieties within me, Your comforts delight my soul. Psalm 94:19.
In this you greatly rejoice, though now for a little while, if need be, you have been grieved by various trials, that the genuineness of your faith, being much more precious than gold that perishes, though it is tested by fire, may be found to praise, honor, and glory at the revelation of Jesus Christ, whom having not seen you love. Though now you do not see Him, yet believing, you rejoice with joy inexpressible and full of glory, receiving the end of your faith—the salvation of your souls. 1 Peter 1:6-9.
I will greatly rejoice in the

Lord

, my soul shall be joyful in my God; f

or He has clothed me with the garments of salvation,

He has covered me with the robe of righteousness, a

s a bridegroom decks himself with ornaments, and as a bride adorns herself with her jewels. Isa. 61:10.
Until now you have asked nothing in My name. Ask, and you will receive, that your joy may be full. John 16:24.
Light in a messenger's eyes brings joy to the heart, 

and good news gives health to the bones.

Prov. 15:30.

A happy heart makes the face cheerful, 

but heartache crushes the spirit. Prov. 15:13

.

NIV

And the ransomed of the Lord shall return, and come to Zion with singing, with everlasting joy on their heads. They shall obtain joy and gladness, and sorrow and sighing shall flee away. Isa. 35:10.
Now godliness with contentment is great gain. 1 Tim. 6:6.
Your testimonies I have taken as a heritage forever, for they are the rejoicing of my heart. Ps. 119:111.
And now my head shall be lifted up above my enemies all around me; therefore I will offer sacrifices of joy in His tabernacle; I will sing, yes, I will sing praises to the Lord. Psalm 27:6.
You will show me the path of life; in Your presence is fullness of joy; at Your right hand are pleasures forevermore. Psalm 16:11.
"Again, the kingdom of heaven is like treasure hidden in a field, which a man found and hid; and for joy over it he goes and sells all that he has and buys that field. Mt. 13:44.
His glory is great in Your salvation; honor and majesty You have placed upon him. For You have made him most blessed forever; You have made him exceedingly glad with Your presence. For the king trusts in the Lord, and through the mercy of the Most High he shall not be moved. Psalm 21:5-7.
For what thanks can we render to God for you, for all the joy with which we rejoice for your sake before our God, 1 Thess. 3:9.
My lips shall greatly rejoice when I sing to You, and my soul, which You have redeemed. Psalm 71:23.
If you keep My commandments, you will abide in My love, just as I have kept My Father's commandments and abide in His love. "These things I have spoken to you, that My joy may remain in you, and that your joy may be full. This is My commandment, that you love one another as I have loved you.  John, 15:10-12.
The Lord has done great things for us, and we are glad. Psalm 126:2-3.
For You, Lord, have made me glad through Your work; I will triumph in the works of Your hands.O Lord, how great are Your works! Your thoughts are very deep. Psalm 92:4-5.
Beloved, do not think it strange concerning the fiery trial which is to try you, as though some strange thing happened to you; but rejoice to the extent that you partake of Christ's sufferings, that when His glory is revealed, you may also be glad with exceeding joy. If you are reproached for the name of Christ, blessed are you, for the Spirit of glory and of God rests upon you. On their part He is blasphemed, but on your part He is glorified. 1 Peter 4:12-14.
Now may the God of hope fill you with all joy and peace in believing, that you may abound in hope by the power of the Holy Spirit. Rom. 15:13.
Do not sorrow, for the joy of the Lord is your strength." Nehemiah 8:10.
My brethren, count it all joy when you fall into various trials, knowing that the testing of your faith produces patience. James 1:2-3.
For His anger is but for a moment, His favor is for life; weeping may endure for a night,
But joy comes in the morning. Psalm 30:5.
But the fruit of the Spirit is love, joy, peace, longsuffering, kindness, goodness, faithfulness, 

gentleness, self-control. Against such there is no law.

Galatians 5:22-23.
But let all those rejoice who put their trust in You; let them ever shout for joy, because You defend them; let those also who love Your name be joyful in You. Psalm 5:11.
A merry heart does good, like medicine, but a broken spirit dries the bones. Proverbs 17:22
*Unless otherwise stated, these Scriptures are taken from the NKJV of the Bible.
Becky Dvorak is the host of the dynamic teaching program, Empowered for Healing and Miracles, featured globally on the It's Supernatural! Network on ISN. Join her on Mondays at 8:30 AM and 8:30 PM EST.
Click here to order a copy of Becky's latest book, "Conquering the Spirit of Death".
Click here to visit Becky's ministry itinerary. 
© 2021 Author Becky Dvorak–Healing and Miracles International, All rights reserved.