4 Steps to Overcome Discouragement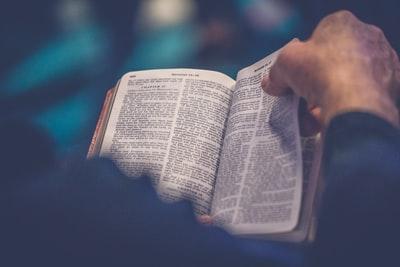 Discouragement partners with the spirit of death. And it's a strong weapon the enemy will use against you–beware of its attachment to death itself. Are you fighting discouragement?
A lady wrote me the other night with the following need for prayer for a miracle. She shares, "My cancer returned after three years, and I feel so bad. I am going to undergo radiation and chemo in the next few days. I need prayer. Please, I need help to get new cells and lymph nodes, and complete healing and removal of all cancer cells in my body."
This sister in the Lord received a negative medical report, and naturally discouragement follows right behind the negative words of "cancer returns." And so too the spirit of fear floods her memories of the pain she experienced years ago with all the radiation and chemo treatments and procedures. Knowing she needs help to overcome this discouragement and the deadly attack against her life, she does the right thing and reaches out to someone who will encourage her in the faith to stand strong on the promise of God's word, "by His stripes she is healed," see Isiah 53:4-5.
Perhaps, you are in a similar situation as this woman and need help to get out of the realm of discouragement and find someone who will offer hope to trust God for a miracle. If so, you are not alone; many struggle to find a bit of encouragement these days. let's face it, the news is gloomy, social media is filled with hate, and in general, people have become so negative.
So, where do God's people find a word of hope? Right from the Source–God's Word. And this is where we are going to turn to right now and search the Scriptures to fight off discouragement.
Let's begin with a prayer directly to the Source of encouragement: "From the ends of the earth I call to you, I call as my heart grows faint; lead me to the rock that is higher than I" (Psalm 61:2 NIV).
Psalm 27:14 gives us biblical instruction on how to overcome discouragement: "Wait on the Lord; be of good courage, and He shall strengthen your heart, wait, I say, on the Lord!" We are to wait on the Lord with hope, with expectancy, like a pregnant woman awaits the blessed day for the birth of her child.
Consider the word "wait" in a different manner, not just as a period of time passing by waiting for something to happen, but to wait to serve the Lord. Look at this well-known verse from Isaiah 40:31 in this way, "But those who wait on the Lord shall renew their strength; they shall mount up with wings like eagles, they shall run and not be weary, they shall walk and not faint."
As we serve the Lord with a true heart, our strength is renewed. We are filled with joy; and because joy is a supernatural strength, we become stronger as we serve Him. And to clarify what I mean by serving the Lord, it doesn't mean to take on another task at your local place of fellowship, but to wait upon Him as follows:
Four Steps to Find Your Source of Encouragement
1. Believe God. "Let not your heart be troubled; you believe in God, believe also in Me." John 14:1.
2. Worship Him in spirit and in truth. "God is Spirit, and those who worship Him must worship in spirit and truth." John 4:24.
3. Pray in the Spirit and encourage yourself. "Anyone who speaks in a tongue edifies themselves, but the one who prophesies edifies the church." First Corinthians 14:4.
4. Perfect the love of God in you by His Word. "But if anyone obeys His word, love for God is truly made complete in them. This is how we know we are in Him." First John 2:5.
If you follow these simple steps, you will find your Source of encouragement in Christ and overcome the enemy's power of discouragement.
Click to Enroll in Becky's Conquering the Spirit of Death Healing Course.
It's not too late CLICK to Enroll in Becky's new Waves of Healing Glory 12-Week Healing Course. 
Order a copy of Becky's new book, "The Waves of Healing Glory".
© 2022 Author Becky Dvorak–Healing and Miracles International, All rights reserved.