5 Ways to Use Positive Words to Release Healing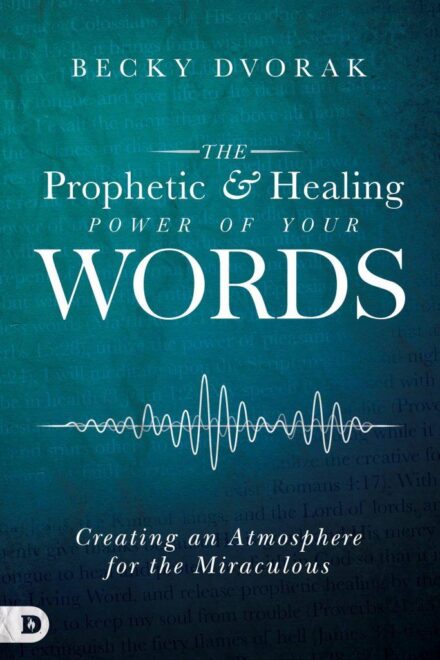 I find that within the body of Christ there is confusion and even downright unbelief with the biblical teachings about the power of our spoken words. The Bible is very clear in Proverbs 18:21, "Death and life are in the power of the tongue, and those who love it will eat its fruit." To help you walk in this supernatural power of the spoken word I have included a list of 5 ways to use positive words to release healing into every area of your life. 
Declare praises to Jehovah Rapha and His faithfulness to keep His healing promises. "Bless the Lord, O my soul, and forget not all His benefits: Who forgives all your iniquities, Who heals all your diseases" (Psalm 103:2-3).
Declare: I give praise and glory to You, Jehovah Rapha, for Your faithfulness to keep and honor Your healing promise to me, by Your stripes I am forever healed. Because of the power of Your blood, I live a life that is full of health and strength. No longer am I weak, because You are strong in me. And by Your resurrection power, this premature death has been eradicated from within.
Produce supernatural healing with the power of prophetic words, "(as it is written, "I have made you a father of many nations") in the presence of Him whom he believed—God, who gives life to the dead and calls those things which do not exist as though they did" (Romans 4:17).
Declare: I will not die, but live and testify of Your great goodness toward me. Nothing harmful may grow inside or on the outside of my body. My blood is washed clean and made whole. My immune system heals itself the way God intended it to. 
Encourage trust to believe for God's miraculous ways, "Trust in the Lord with all your heart, and lean not on your own understanding" (Proverbs 3:5). 
Declare: My trust is in Jehovah Rapha and in His healing power. I do not rely upon medical reports and results to dictate the state of my well-being. By my faith in His healing virtue I am healed and made whole. 
Deny ownership of sickness and disease by claiming the power of the blood of Jesus. "I shall not die, but live, and declare the works of the Lord" (Psalm 118:17). 
Declare: By the power of His blood and the promise of His Word, I am healed and made whole. In the name of Jesus, I do not receive this death report. No, my healing is bought and paid for in full at the whipping post. Jesus shed His blood so I can walk while on this earth in the abundance of His life-giving blood. 
Guard the body from sickness and disease by prohibiting its entrance. "No weapon formed against you shall prosper …" (Isaiah 54:17). 
Declare: I decree supernatural protection around my physical body, and non of satan's mass weapons of destruction, including any form of sickness and disease, may enter into my body. I am strong and healthy, and illness cannot possess me, not rob me of my life; in Jesus' name, I am protected. 
*This excerpt is taken from my book, The Prophetic and Healing Power of Your Words, Chapter 4, The Creative and Positive Blessings of Words, Pages 68-69. 
Becky Dvorak is the host of the dynamic teaching program, Empowered for Healing and Miracles, featured globally on the It's Supernatural! Network on ISN. Join her on Mondays at 8:30 AM and 8:30 PM EST.
Click here to order a copy of Becky's latest book, "Conquering the Spirit of Death".
Click here to visit Becky's ministry itinerary.
© 2021 Author Becky Dvorak–Healing and Miracles International, All rights reserved.