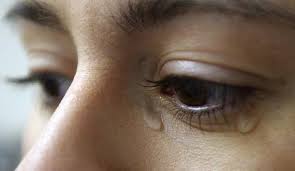 Many people are suffering from daily stress and strife, and this too effects the physical body and can make one sick. Let's fill our minds with the peace of God, and allow His healing words to transform the condition of our physical bodies. Be at peace today.
Read and ponder upon these 31 Scriptures about God's peace for us.
But the fruit of the Spirit is love, joy, peace, longsuffering, kindness, goodness, faithfulness,

Galatians 5:22.

And let the peace of God rule in your hearts, to which also you were called in one body; and be thankful.

Colossians 3:15.

I will both lie down in peace, and sleep; f

or You alone, O

Lord

, make me dwell in safety. Psalm 4:8.

I, therefore, the prisoner of the Lord, beseech you to walk worthy of the calling with which you were called, 

with all lowliness and gentleness, with longsuffering, bearing with one another in love, 

endeavoring to keep the unity of the Spirit in the bond of peace.

Ephesians 4:1-3.
Mark the blameless man, and observe the upright; for the future of that man is peace. Psalm 37:37.
But if the unbeliever departs, let him depart; a brother or a sister is not under bondage in such cases. But God has called us to peace. 1 Corinthians 7:15.

Be anxious for nothing, but in everything by prayer and supplication, with thanksgiving, let your requests be made known to God; 

and the peace of God, which surpasses all understanding, will guard your hearts and minds through Christ Jesus. Philippians 4:6-7.

If it is possible, as much as depends on you, live peaceably with all men.

Romans 12:18.
The

Lord

will give strength to His people; the

Lord

will bless His people with peace. Psalm 29:11.

Now the fruit of righteousness is sown in peace by those who make peace.

James 3:18.
Pursue peace with all people, and holiness, without which no one will see the Lord: Hebrews 12:14.

Deceit is in the heart of those who devise evil, b

ut counselors of peace have joy.

Proverbs 12:20.
When a man's ways please the

Lord

,

He makes even his enemies to be at peace with him.

Proverbs 16:7.

Depart from evil and do good; s

eek peace and pursue it. Psalm 34:14.

Mercy, peace, and love be multiplied to you.

Jude 1:2.


not returning evil for evil or reviling for reviling, but on the contrary blessing, knowing that you were called to this, that you may inherit a blessing. 

For

"He who would love life

And see good days,

Let him refrain his tongue from evil,

And his lips from speaking deceit. 

Let him turn away from evil and do good;

Let him seek peace and pursue it.

1 Peter 3:9-11.
You will keep him in perfect peace, whose mind is stayed on You, b

ecause he trusts in You.

Isaiah 26:3.

Great peace have those who love Your law, a

nd nothing causes them to stumble.

Psalm 119:165.

"For you shall go out with joy, a

nd be led out with peace; t

he mountains and the hills s

hall break forth into singing before you, a

nd all the trees of the field shall clap their hands. Isaiah 55:12.

These things I have spoken to you, that in Me you may have peace. In the world you will

have tribulation; but be of good cheer, I have overcome the world."

John 16:33.

Peace I leave with you, My peace I give to you; not as the world gives do I give to you. Let not your heart be troubled, neither let it be afraid.

John 14:27.

How beautiful upon the mountains a

re the feet of him who brings good news, w

ho proclaims peace, w

ho brings glad tidings of good things, w

ho proclaims salvation, w

ho says to Zion,

"Your God reigns!"

Isaiah 52:7.

For unto us a Child is born, u

nto us a Son is given; a

nd the government will be upon His shoulder.

And His name will be called

Wonderful, Counselor, Mighty God,

Everlasting Father, Prince of Peace.

Isaiah 9:6.

Therefore, having been justified by faith, we have peace with God through our Lord Jesus Christ, Romans 5:1.

For to be carnally minded is death, but to be spiritually minded is life and peace.  Romans 8:6.

elect according to the foreknowledge of God the Father, in sanctification of the Spirit, for obedience and sprinkling of the blood of Jesus Christ: grace to you and peace be multiplied.

1 Peter 1:2.

Salt is good, but if the salt loses its flavor, how will you season it? Have salt in yourselves, and have peace with one another." Mark 9:50.
Blessed are the peacemakers, f

or they shall be called sons of God.

Matthew 5:9.
The

Lord

make His face shine upon you, a

nd be gracious to you; t

he

Lord

lift up His countenance upon you, a

nd give you peace."'

Numbers 6:25-26.

For the kingdom of God is not eating and drinking, but righteousness and peace and joy in the Holy Spirit. 

For he who serves Christ in these things is acceptable to God and approved by men.  Therefore let us pursue the things which make for peace and the things by which one may edify another. Romans 14: 17-19.

Finally, brethren, farewell. Become complete. Be of good comfort, be of one mind, live in peace; and the God of love and peace will be with you.

2 Corinthians 13:11.
Becky Dvorak is the host of the dynamic teaching program, Empowered for Healing and Miracles, featured globally on the It's Supernatural! Network on ISN. Join her on Mondays at 8:30 AM and 8:30 PM EST. 
Click here to order a copy of Becky's latest book, "Conquering the Spirit of Death".
Click here to visit Becky's ministry itinerary. 
© 2021 Author Becky Dvorak–Healing and Miracles International, All rights reserved.