Christians Should Know the Origins of Halloween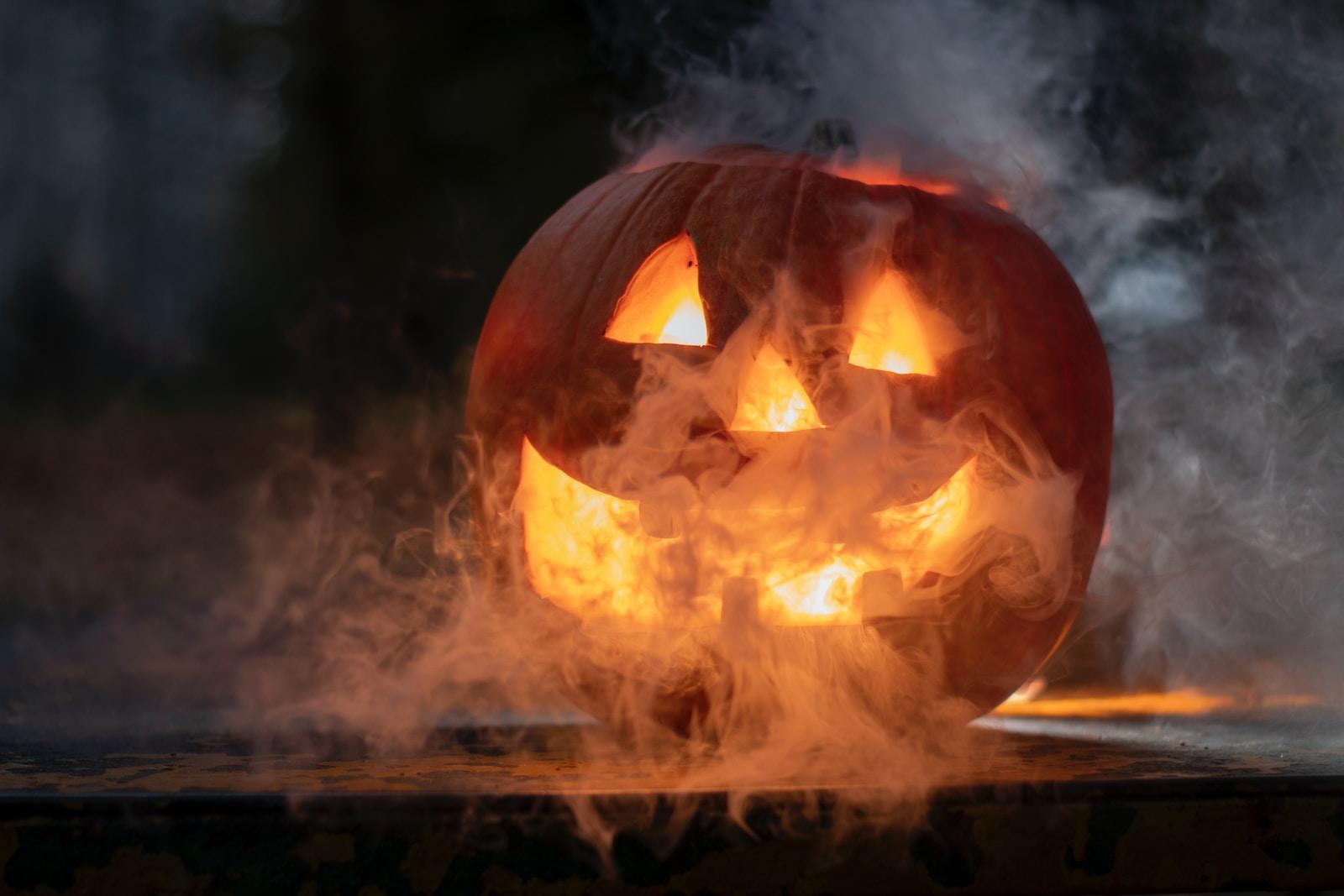 I believe Christians should know the origins of Halloween. So, I did a brief investigation on the internet and want to share with you a few facts so you are aware what this celebration is about, and see what God has to say about such festivals. I want you to come to the point that you make a conscious decision whether or not you as a follower of Jesus should participate in such an activity. Let's look at the origins of Halloween.
According to historians, the tradition originated with the ancient Celtic festival of Samhain, when people would light bonfires and wear costumes to ward off ghosts. bolavip.com
Now, we realize that these ghosts are demons, and we should remind ourselves what Jesus, our Messiah has to say to us concerning satan, demons and their wicked works. "Behold, I give you the authority to trample on serpents and scorpions, and over all the power of the enemy, and nothing shall by any means hurt you." It is by the authority of Christ that we put demons in their place, not by silly man-made means. 
For the Celts, the winter was often associated with human death and they believe that on October 31 the ghosts of the dead returned to earth. bolavip.com
The Apostle Paul shares this word of warning with us from Romans 13:12, "The night is far spent, the day is at hand. Therefore let us cast off the works of darkness, and let us put on the armor of light."
Samhain is a time-honored tradition followed by witches, Wiccans, ancient druids and countless other modern pagans across the world, celebrated as October turns to November. Samhain is a festival of the Dead. gaia.com
Should we as true believers celebrate the spirit of death? Jesus shines the light of His truth about the enemy's plans of destruction against us in John 10:10, "The thief does not come except to steal, and to kill, and to destroy. I have come that they may have life, and that they may have it more abundantly." Again I ask you, "Should Christians celebrate the spirit of death?" The answer is, "No!" We are not to align ourselves with satan and his wicked works in any way.
How about this fact about the origin of Halloween? "Tradition holds that Samhain is a celebration of the end of the harvest and the start of the coldest half of the year, and with this transition it's also celebrated as the beginning of the spiritual new year for practitioners, which is also why it's nicknamed "The Witches' New Year." gaia.com
Why are we celebrating the witches new year with them? The only excuse I can come up with is willful deception, which is not deception but rebellion. And this lines up with this devilish festival perfectly. Read this timely word from 1 Samuel 15:23a, "For rebellion is as the sin of witchcraft, and stubbornness is as iniquity and idolatry." And refusal to repent from a willful alliance with witchcraft will prevent you from receiving that much-needed healing or miracle from the Lord.
This next snippet I found about the origin of Halloween really caught my attention. It teaches someone how to set up a Samhain altar. Here is what it says. "If you're new to the pagan tradition and don't have a permanent altar in place, you can easily set up a table to leave in place for the three days prior to Samhain. Decorate the altar with symbols of late fall, such as:
Skulls, skeletons, grave rubbings, ghosts
Harvest food such as pumpkins, squash, root vegetables
Nuts and berries, dark bread
Dried leaves and acorns
A cornucopia filled with an abundance of fruit and veggies
Mulled cider, wine, or mead" (gaia.com)
This sounds like a lot of decorations sitting out in the front yards and entrances of many Christian homes this weekend. Should we be taking part in the Wiccans most sacred and holy day and join them in worshipping the spirit of death and satan this weekend? Think about it. Repent. It's not too late to take those decorations down and pray with your family and ask God's forgiveness.
Let's pray.
Father God, forgive me and my family because we did not realize what we have been taking part in these past few years. And even though the warning signs were there, and people were speaking up against this wickedness we chose not to listen. Forgive us for being rebellious and hardhearted against You and Your ways. Help us to take down this Samhain altar in our yard, and entrance into our home. And as we take a stand for righteousness this year, Holy Spirit give us the words to gently and in a spirit of love speak our reasons to our neighbors in a manner that glorifies You, in Jesus' name, we pray, Amen.
Becky Dvorak is the host of the dynamic teaching program, Empowered for Healing and Miracles, featured globally on It's Supernatural! Network on ISN. Join her on Mondays at 8:30 AM and 8:30 PM EST.
Pre-order a copy of Becky's new book, "The Waves of Healing Glory".
Click here to visit Becky's ministry itinerary.
© 2021 Author Becky Dvorak–Healing and Miracles International, All rights reserved.