Declare, " I Am an Overcomer"
Remember, if you are born-again, you are indeed an overcomer in these tough times. First John 5:4 says, "For whatever is born of God overcomes the world. And this is the victory that has overcome the world—our faith." (NKJV).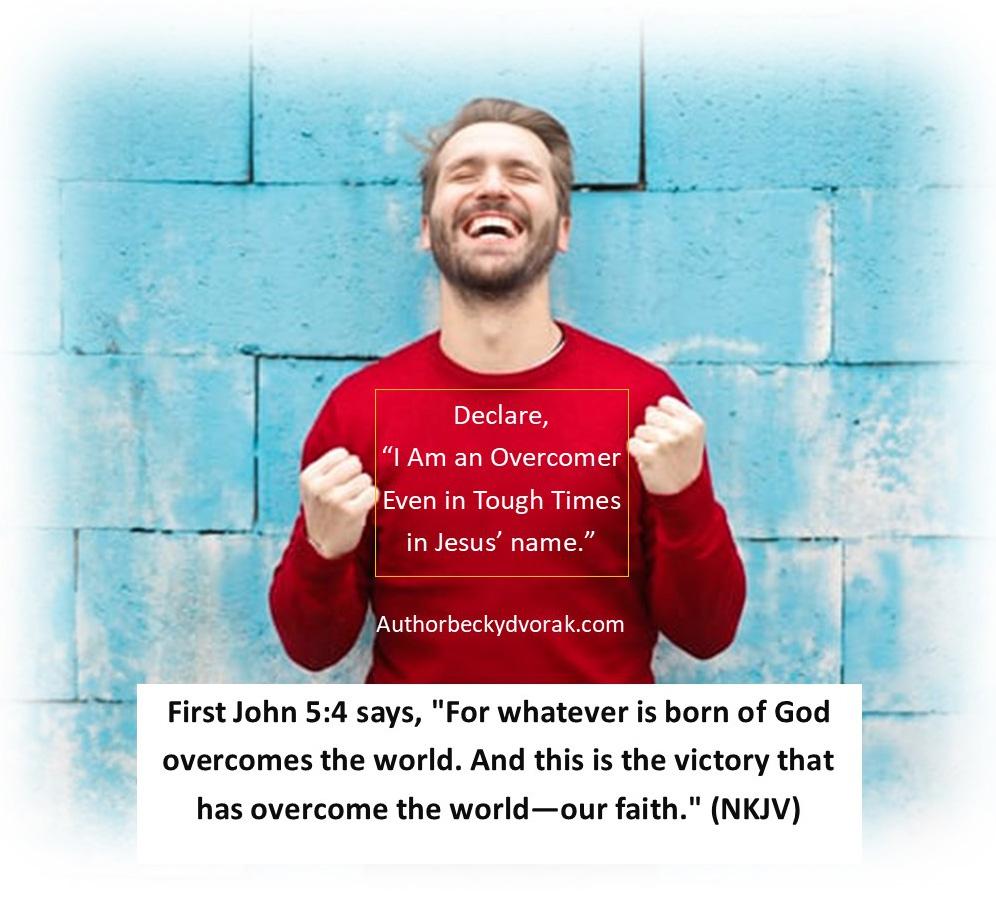 Click to Enroll in Becky's DARE to Believe Online Healing Course.
It's not too late CLICK to Enroll in Becky's new Waves of Healing Glory 12-Week Healing Course. 
Order a copy of Becky's new book, "The Waves of Healing Glory".
© 2022 Author Becky Dvorak–Healing and Miracles International, All rights reserved.