A Decree of Faith for Protection from Sudden Attacks from a Spirit of Death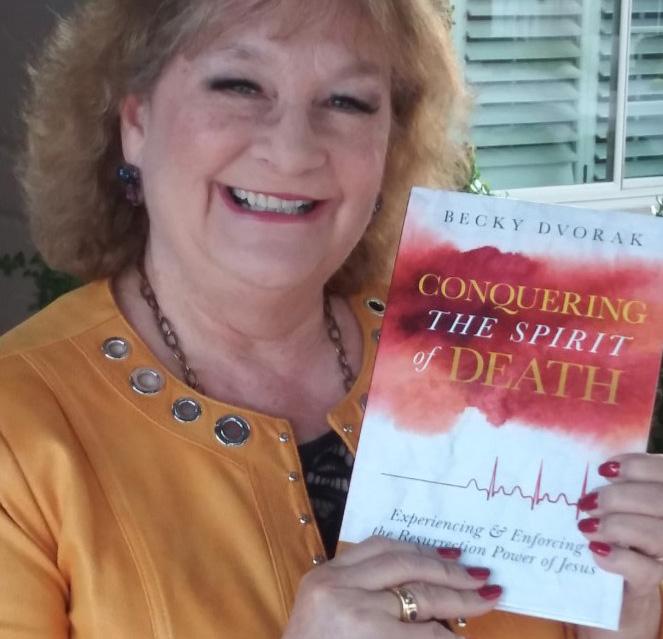 A violent spirit of death has been unleashed upon this earth and is hitting us hard in the USA. There are many reasons for this, but the Bible warns us about the main one. We read in John 10:10 Jesus' words concerning these attacks, "The thief does not come except to steal, and to kill, and to destroy", (NKJV). And again in 1 Peter 5:8 we are cautioned, "Be alert and of sober mind. Your enemy the devil prowls around like a roaring lion looking for someone to devour", (NIV). And during the opening of the second seal, it is prophesied in the Book of Revelation 6:3-4 concerning these latter days, "When the Lamb broke the second seal, I heard the second living being say, "Come!" Then another horse appeared, a red one. Its rider was given a mighty sword and the authority to take peace from the earth. And there was war and slaughter everywhere.", (NLT). 
By the leading of Holy Spirit, I give you a clear list about the telltale signs that a spirit of death is attacking you.  You can locate this list on page 14, Chapter One of "Conquering the Spirit of Death" book. And it is written to help you to discern what is happening around you, so that you can take action in the spiritual realm.
 You are diagnosed with a rare and/or incurable disease.
There is an onslaught of sickness and disease reoccurring in your body.
You are battling with discouraging thoughts to give up the fight and die.
You are dealing with a barrage of accidents and strange events that can lead to death.
You are struggling with suicidal thoughts.
You are fighting with murderous and terroristic thoughts against others.
You desire to abort your baby.
You continuously engage in behaviors and activities that invite death, such as reckless driving, life-threatening sports, drug and alcohol abuse, and other negative habits that display a death wish.
To protect you and your family from the evil workings of the spirit of death, build a wall of protection between you and it. Pray a decree of faith that separates you from its dangerous deeds. Cut off its power over you in the name of Jesus. Pray this decree of faith daily over your family for protection.
"In the name of Jesus, I decree, cut off, and separate myself and my family from the evil tactics of the spirit of death. You will not fulfill your wicked ways with us. The Holy Spirit, our Guide, has shown to us your ways of destruction and death against us. But greater is our Savior Jesus in us that you who are in this world. Be gone with you this day!" (Pray this aloud over you and your family daily.)
Something that we need to remember about a decree of faith, one time doesn't cover all time. We need to continue to decree words of faith daily. But the good news is, the power of faith-filled decrees work. So, work them on your behalf and your loved ones.
(This excerpt is taken from pages 101-102, Chapter 6, "Sudden and Unexpected Battles", from my book, "Conquering the Spirit of Death". And this is presently the textbook I am teaching from in my 15-week online healing course, "Conquering the Spirit of Death".
Click to Enroll in Becky's Conquering the Spirit of Death Healing Course.
It's not too late CLICK to Enroll in Becky's new Waves of Healing Glory 12-Week Healing Course. 
Order a copy of Becky's new book, "The Waves of Healing Glory".
© 2022 Author Becky Dvorak–Healing and Miracles International, All rights reserved.