Does Your Faith Honor and Please God?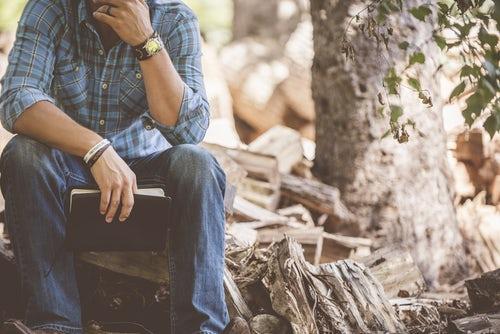 Does your faith honor and please God? This question provokes deep thought, self-examination, and sometimes even conviction. But as true followers of Christ we must be willing to scrutinize our faith, judge it, pick it apart, look for weak areas so that we can work that area of our faith out until it is well-pleasing to our Lord and Savior, Jesus Christ. If faith pleases God, and it does, then by it we need to please Him. In the Book of Hebrews 11:6, (NKJV) we read, "Without faith it is impossible to please Him, for he who comes to God must believe that He is, and that He is a rewarder of those who diligently seek Him." Without faith it is impossible to please Him.
Let's review a life of a man from the Book of Hebrews that pleased God so much that his testimony was recorded for us to learn from. We will learn from the life of Abel. His recorded testimony in Hebrews 11:4 reads, "By faith Abel offered to God a more excellent sacrifice than Cain, through which he obtained witness that he was righteous, God testifying of his gifts; and through it he being dead still speaks." What made Abel's sacrifice acceptable to God? Cain was a farmer and offered the fruit of his crops. Abel was a shepherd and offered a firstborn from his flock. This caused God to look favorably on Abel's offering but not on Cain's. As I ponder upon Abel's offering, I see he honored God with his first fruits, whereas Cain just gave from what he had.
Now Abel was a keeper of sheep, but Cain was a tiller of the ground. And in the process of time, it came to pass that Cain brought an offering of the fruit of the ground to the Lord.  Abel also brought of the firstborn of his flock and of their fat. And the Lord respected Abel and his offering, but He did not respect Cain and his offering. And Cain was very angry, and his countenance fell. Genesis 4:2-5.
We do not know all the details in this situation between Cain and Able and what was required for this offering, but we do know from God's Word that honoring God is of upmost importance. It always has been, and always will be. Proverbs 3:9 tells us to, "Honor the LORD with your wealth, with the first fruits of all your crops." (NIV). So perhaps it's not just what they offered as much as how they gave their offering. Abel's offering involved putting God before himself, while Cain appears to be just going through the motions. I guess we could compare it to our personal giving, do we give of our first fruits, or do we just throw it in the offering plate? Instead of just giving because we know it's the right thing to do, let's take the time, honor God, and do it His way.
We also see that there were sin issues going on in Cain's heart. For this portion of Scriptures found in Genesis 4:6-12 goes on to say, "So the Lord said to Cain, "Why are you angry? And why has your countenance fallen? If you do well, will you not be accepted? And if you do not do well, sin lies at the door. And its desire is for you, but you should rule over it."  Now Cain talked with Abel his brother; and it came to pass, when they were in the field, that Cain rose up against Abel his brother and killed him. Then the Lord said to Cain, "Where is Abel your brother?" He said, "I do not know. Am I my brother's keeper?" And He said, "What have you done? The voice of your brother's blood cries out to Me from the ground. So now you are cursed from the earth, which has opened its mouth to receive your brother's blood from your hand. When you till the ground, it shall no longer yield its strength to you. A fugitive and a vagabond you shall be on the earth."" (NKJV).
With a little study we can see the difference between Abel and Cain's offering, and that Abel not only honored God, but gave in faith. He obeyed, honored, and trusted His God. It caused the disobedient brother, Cain to burn with anger, jealousy and hate towards Abel. And Abel even lost his life over his offering. In other words, he gave everything he had to honor his God, and he remained faithful to Him to the end. Reading and studying this account also help us to understand that when our faith honors God, it pleases Him too, and not just in the area of giving, but in all areas of life.
Click to Enroll in Becky's DARE to Believe Online Healing Course.
It's not too late CLICK to Enroll in Becky's new Waves of Healing Glory 12-Week Healing Course. 
Order a copy of Becky's new book, "The Waves of Healing Glory".
© 2022 Author Becky Dvorak–Healing and Miracles International, All rights reserved.