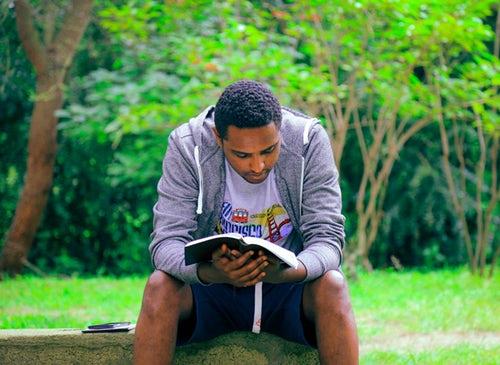 I was recently in Tanzania, East Africa for a 10 day healing crusade, 2 days (3 sessions per day) to train in local pastors and leaders about healing, and an 8 day healing crusade open to the public. It was power-packed with healing and miracles in full manifestation. (I will start to share testimonies with you in these next few weeks. ) But I want to focus on the message from all the pastors and leaders.
Now, most of us have heard of the great miracles that happen throughout this land, and I have certainly witnessed many during these past 14 years of ministering healing throughout this part of the world.  But on my first trip to this amazing continent, I  wondered with such intense evangelism efforts why are these people still impoverished spiritually? There is a biblical answer to this dilemma.
The Bible teaches us in Romans 10:17, "So faith comes from hearing, and hearing through the word of Christ."
And according to these 80 pastors and their wives from this last seminar they say that people come with the same  message, "Jesus loves them". And even though this is truth and we all need to be reminded of this, believers need more.
Hebrews 5:12-13 gives these strong words, "For though by this time you ought to be teachers, you need someone to teach you again the basic principles of the oracles of God. You need milk, not solid food, for everyone who lives on milk is unskilled in the word of righteousness, since he is a child."
People will walk according to the light or revelation that they have been taught. And if all they ever hear is that Jesus loves them they will be comforted and encouraged during difficult times, but they will not know how to overcome the difficulties.
As a healing evangelist, missionary, Bible teacher I believe God wills for us to empower people to live victoriously by faith in all things, including healing. "For you have delivered me from death and my feet from stumbling, that I may walk before God in the light of life" (Psalm 56:13).
These pastors shared openly that they thought ministering healing was only for the healing evangelist. But now understand that they as believers can lay hands on the sick and they will recover. And I had them lay hands on the crowds of people at the public crusades to prove it to them.  Mark 16: 15-18, "And He said to them, "Go into all the world and preach the gospel to every creature. He who believes and is baptized will be saved; but he who does not believe will be condemned. And these signs will follow those who believe: In My name they will cast out demons; they will speak with new tongues; they will take up serpents; and if they drink anything deadly, it will by no means hurt them; they will lay hands on the sick, and they will recover."
According to Hosea 4:6, God's people are destroyed by the lack of knowledge. If we believe God's words then we should share the truth that we have received so that people can be set free by it, see John 8:32.
And perhaps, you find yourself in the same situation as these pastors are in, not knowing how to live in victory by faith. If so, I want to encourage and empower your faith by the teachings in my blog posts, books, and cd teachings. What I teach you, especially from my books, is what I teach people from all around the globe. I write to empower you to live in victory.
Click here to visit Becky's ministry itinerary.
© 2016 Author Becky Dvorak–Healing and Miracles International, All rights reserved.