Encouragement from God's Word for Difficult Times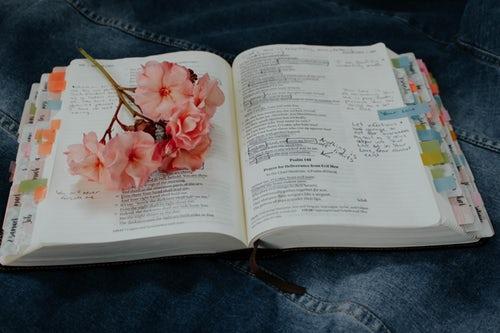 We are all facing troubling times and the challenges in life are increasing not easing up. But even in-the-midst of an out-of-control world we can find encouragement from God's word for such difficult times.
Jesus warns us that we will all face difficult times on this earth. Not because God designed troubles for us, but because we live in a fallen world. Let us read these words from John 16:33, "These things I have spoken to you, that in Me you may have peace. In the world you will have tribulation; but be of good cheer, I have overcome the world." Jesus makes it clear here that in this world we will have challenges to overcome.
Our Lord warns us that we will all pass through difficult situations, but according to Philippians 4:13 this is how we can have victory over them. "I can do all things through Christ who strengthens me." By His strength we can do all things.
There are times when we need a reminder that it is not by our human reasoning or physical strength that we overcome these obstacles in life. These are the words of the Lord of Hosts from Zechariah 4:6 about how to do whatever is put before us, "Not by might nor by power, but by My Spirit." We need to learn to tap into the power of Holy Spirit as this is the only way that we will be able to overcome what is rising against us.
Romans 8:37 also encourages us to know that God creates us to overcome, to win in every situation. The Word says, "Yet in all these things we are more than conquerors through Him who loved us." And this conquering spirit is given to us because He loves us and wants us to overcome the wiles of the enemy.
And Jesus empowers us with His authority, not just some of His authority but all of His authority. Let's read about this in Luke 10:19, "Behold, I give you the authority to trample on serpents and scorpions, and over all the power of the enemy, and nothing shall by any means hurt you." And let's make it perfectly clear that the reference to serpents and scorpions is referring to demon spirits that attack us with deadly things that can cause a great sting throughout our life. 
He also equips us with other spiritual weapons of warfare to overcome the constant attacks of the enemy such as the Blood of Jesus and the power of the spoken word. Revelation 12:11 clearly states that, "And they overcame him by the blood of the Lamb and by the word of their testimony, and they did not love their lives to the death."
We all may be facing troubling times, but we do not need to be bound by fear. Second Timothy 1:7 tells us what God has and has not given to us, "For God has not given us a spirit of fear, but of power and of love and of a sound mind."
During these troubling times let us turn to the promises of God, read and study them, ponder upon them and apply their wisdom to our lives. 
Becky Dvorak is the host of the dynamic teaching program, Empowered for Healing and Miracles, featured globally on the It's Supernatural! Network on ISN. Join her on Mondays at 8:30 AM and 8:30 PM EST.
Click here to order a copy of Becky's latest book, "Conquering the Spirit of Death".
Click here to visit Becky's ministry itinerary. 
© 2021 Author Becky Dvorak–Healing and Miracles International, All rights reserved.