Faith to Conceive a Child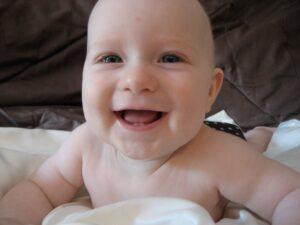 "Hello Becky, I am in the middle of reading your book DARE to Believe. I see here in your book that you have prayed for couples to have babies. My wife and I are believing for children. We have been married for just over 2 years now. After some testing the doctors said that we will never have children naturally. I have since rebuked that report. What is your advice since we want to have children by faith and not by medical science? We have rejected infertility treatment offered by doctors. I would also appreciate your prayers i.e. combining your faith with ours."
Yes, I continue to pray for couples and they conceive healthy children. Put your faith in action.
1. Lay your hand on your wife's womb and renounce the negative reports and words spoken.
2. Speak words of life, we will conceive in Jesus' name!
3. You welcome your child into your womb, verbally. 
4. Speak out loud to your child as if he or she is already in your womb. This is faith talk and it works! See Romans 4:17.
5. See yourselves with your child. DARE to DREAM!
6. Choose names.
7. Each of you go out and either buy a little something, like an outfit, booties, a children's Bible, or make something, such as Christmas decoration, whatever you like. This is lining up your actions with your words.
8. Plan family outings and vacations where you want to be with your child.
Trust God, put your faith into action, speak words of life, line up your actions to your words.
I believe if you will take this seriously, you will conceive within a year. I have seen it over and over and over again. Babies are being conceived by the true power of faith!!!
Becky Dvorak is a prophetic healing evangelist and the Destiny Image author of DARE to Believe, Greater Than Magic and, soon to be released, The Healing Creed. Visit her at authorbeckydvorak.com.