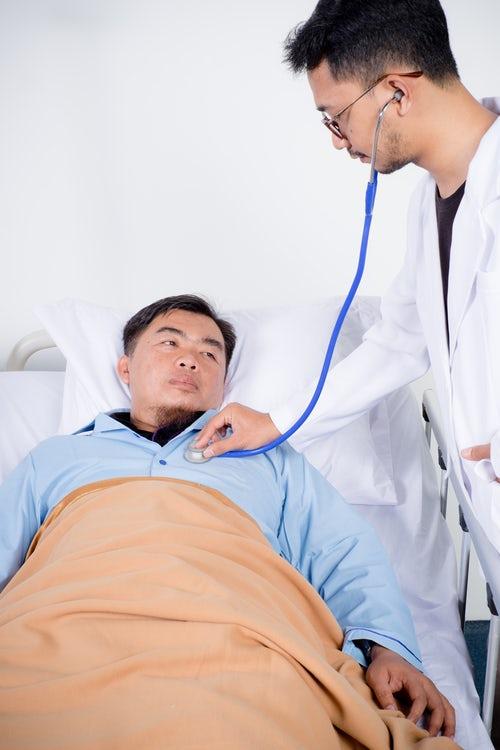 How often do you hear people complain that their doctor doesn't have the time to listen to them?
Your Great Physician actually listens when you call to Him (see Ps. 4:3). But do you know that there is a certain type of prayer that draws His attention to us? This type of prayer is filled with words of faith. In Mark 11:24 Jesus gives us instruction about how to pray, "Therefore I say to you, whatever things you ask when you pray, believe that you receive them, and you will have them."
Not only does He listen, but according to Psalm 34:17, "The righteous cry out, and the Lord hears, and delivers them out of all their troubles."
There are many different troubles that come with sickness and disease, especially when the world labels it long term. One trouble is financial. The woman with the issue of blood who bled for 12 years spent all her livelihood on physicians and could not be healed by any (see Luke 8:43). 
The thief not only steals our health and life with sickness and disease, but he will use the illness to dry up our finances so we are like the woman above and we have no resources to seek further help. This causes people to feel desperate and without hope, but with God there is always hope. And we need to hold on tightly to this supernatural power of hope, as it is the precursor to faith. 
Now faith is the substance of things hoped for, the evidence of things not seen, Hebrews 11:1. Hope precedes faith. Hold onto that bit of hope no matter how small you think it might be, cultivate it and allow it to transform into faith. And with faith-filled words do as we are instructed in Hebrews 4:16, "Let us therefore come boldly to the throne of grace, that we may obtain mercy and find grace to help in time of need."
If we wallow in self-pity and continue to falsely accuse God of being unfaithful to us and to the promises in His Word we will not see the manifestation of our healing. We need to make quality decisions in this life, come boldly before His throne of Grace, call upon His faithfulness and mercy, activate our faith and actually believe that He hears us and delivers our much needed healings. 
Becky Dvorak is the host of the dynamic teaching program, Empowered for Healing and Miracles, featured globally on the It's Supernatural! Network on ISN. Join her on Mondays at 8:30 AM and 8:30 PM EST.
Click here to order a copy of Becky's latest book, "Conquering the Spirit of Death".
Click here to visit Becky's ministry itinerary.
© 2021 Author Becky Dvorak–Healing and Miracles International, All rights reserved.