God's Recreative Power to Heal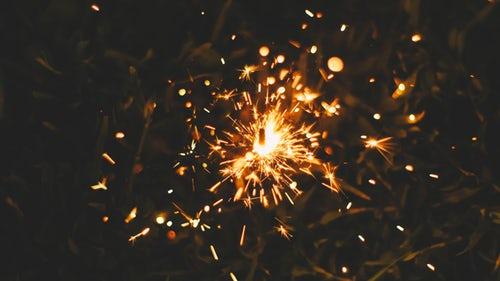 I've been relaxing at the beach with my family in Guatemala this past week, and enjoying God's creation of the ocean, the wind and the waves, the sunrise and the sunset. But you know what else gives me joy? God's power to recreate the human body.
I stand in awe every time I witness the blind see their first sight, the deaf hear their first sound, the mute speak their first word, a paralytic take their first step. It is an awesome sight to behold.
I remember years ago there was conflict within a denominational Church that did not believe in God's supernatural healing power, but as the ladies discussed the issue amongst themselves about the healing message I was sharing they came to the conclusion that if God can create the human body, then He certainly can recreate it as well.
Another denominational Church was having the same struggle and did not believe God's healing power was for today, until something happened to one of their congregants.
This young man had been in a car accident and destroyed his knee. He already had thousands and thousands of dollars in reconstructive surgery, but even with years of surgical repair work he still could not stand without his knee giving out on him.
He was scheduled to receive 2 more years of reconstructive surgery with no guarantee of success. But then something wonderful happened to this young man.
He heard the word of the Lord concerning divine healing, he believed stood up in front of the group and requested to have his knee ministered to. I placed my hand upon his knee and released the recreative power of the Holy Spirit to flow into his knee. I looked at the young man and told him to put his faith into action.
He agreed and jumped into the air and landed firmly on the ground. He rejoiced, because for the first time in years his knee did not give in and cause him to fall. He was healed. He then took off running down our long dirt road with no issues.
When he returned to the States he and the others testified to their pastor about this healing and others. The pastor was amazed. And called the other pastors in the same denomination together in his area and shared this amazing testimony of this young man and decided that they had better reexamine what the Bible has to say about healing and miracles.
And when he went to visit his doctor and the surgeon they were just as amazed and said to this young man, "You can call it a miracle if you want, all we know is that you do not need surgery anymore."
The God, Elohim who had created his knee to begin with is just as capable and willing to heal or recreate his knee as well.
Don't ever underestimate His recreative power to heal our bodies as well.
Click here to visit Becky's ministry itinerary.
© 2016 Author Becky Dvorak–Healing and Miracles International, All rights reserved.