It is so important that we, followers of Jesus Christ remember who and what we are and are not, especially during tough times. God's word in Psalm 37:25 (NIV) is clear that "I was young and now I am old, yet I have never seen the righteous forsaken or their children begging bread." Whether you are young or old this declaration is worth declaring over you and your family daily. Why? Because there is the power of life and death in every word that we speak. (See Proverbs 18:21.) And we need to listen to what we say over ourselves and situations. According to the Holy Bible we live in what we say. What are you saying? I am going to declare God's promises, especially during tough times. "For the glory of the Lord, even in tough times, I am a baker and a distributer, but not a beggar!" Amen! And I encourage you to do the same.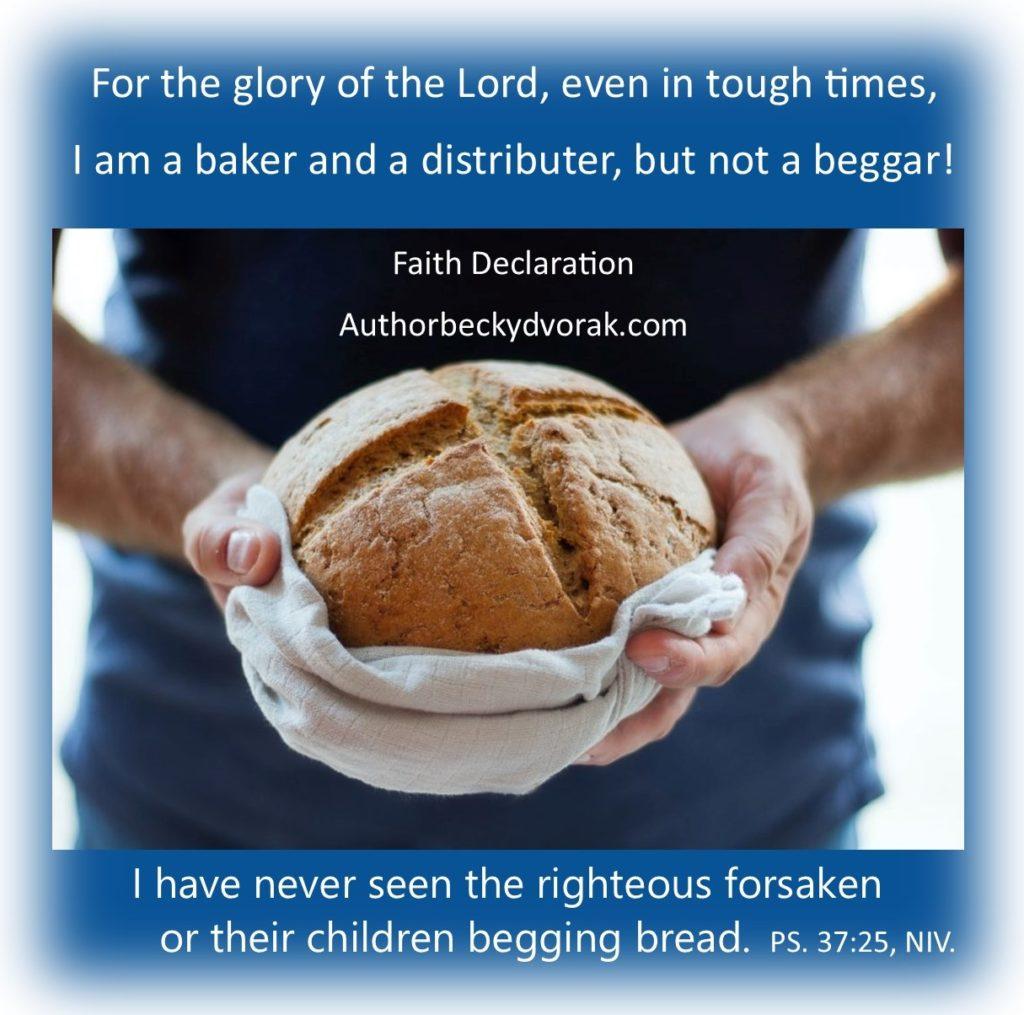 Click to Enroll in Becky's DARE to Believe Online Healing Course.
It's not too late CLICK to Enroll in Becky's new Waves of Healing Glory 12-Week Healing Course. 
Order a copy of Becky's new book, "The Waves of Healing Glory".
© 2022 Author Becky Dvorak–Healing and Miracles International, All rights reserved.