Is Jesus Both Your Savior and Lord?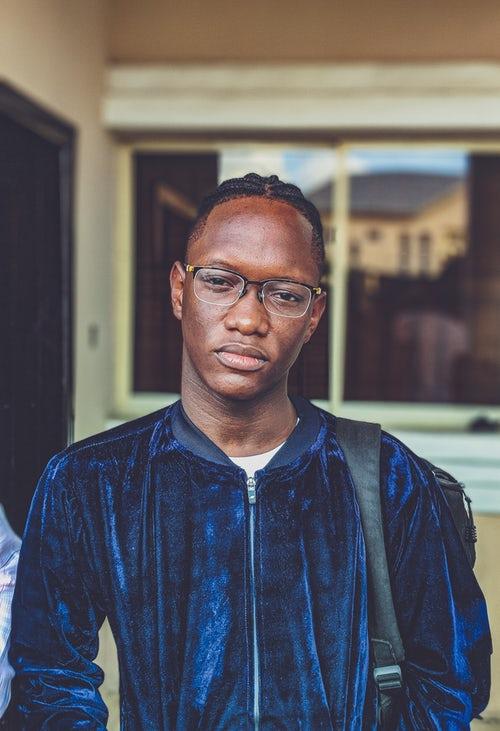 Is Jesus both your Savior and Lord? This is a very important question to ask yourself. And maybe you wonder what I mean when I ask this question. Let's face it, we all know people that say they received Jesus as their Savior, or you were there when this someone asked Jesus to be their Savior, but no matter how authentic the moment was, they don't act like they are saved. What happened? What's wrong?
The issue is this, there is a difference between asking Jesus to be our savior and making Him the Lord of our life. The reason we ask Jesus to be our savior is because we recognize that we are sinful beings, and we need to be spiritually cleansed. We've heard the good news that Jesus paid the price to purchase our forgiveness by the shedding of His blood. We believe it, we act upon this revelation, and accept Him as Savior. And we are forgiven and become born-again. Our spirit being becomes alive, and heaven bound, and this is all based upon the grace of God.
For God so loved the world that He gave His only begotten Son, that whoever believes in Him should not perish but have everlasting life. John 3:16.
 If we confess our sins, He is faithful and just to forgive us our sins and to cleanse us from all unrighteousness. 1 John 1:9.
If you confess with your mouth that Jesus is Lord and believe in your heart that God raised him from the dead, you will be saved. For with the heart one believes and is justified, and with the mouth one confesses and is saved.  Romans 10:9-10.
Therefore, if anyone is in Christ, he is a new creation; old things have passed away; behold, all things have become new. 2 Corinthians 5:17.
For it is by grace you have been saved, through faith—and this is not from yourselves, it is the gift of God—  not by works, so that no one can boast. Ephesians 2:8-9.
When it comes to making Jesus Christ the Lord of our life, this rests upon our will. Our will to lay down our earthly desires and sinful ways, and to surrender to His plans and purposes for our life, and His commands. This is a daily decision that we must make to overcome the evils that call out to the human flesh.
Then Jesus told his disciples, "If anyone would come after me, let him deny himself and take up his cross and follow me. Matthew 16:24.
As obedient children, do not conform to the evil desires you had when you lived in ignorance. But just as he who called you is holy, so be holy in all you do; for it is written: "Be holy, because I am holy." Since you call on a Father who judges each person's work impartially, live out your time as foreigners here in reverent fear. For you know that it was not with perishable things such as silver or gold that you were redeemed from the empty way of life handed down to you from your ancestors, but with the precious blood of Christ, a lamb without blemish or defect. 1 Peter 1: 14-19.
I appeal to you therefore, brothers, by the mercies of God, to present your bodies as a living sacrifice, holy and acceptable to God, which is your spiritual worship. Do not be conformed to this world, but be transformed by the renewal of your mind, that by testing you may discern what is the will of God, what is good and acceptable and perfect. Romans 12:1-2.
So, yes someone can have a divine encounter with God, and believe that He is who He says He is, the Redeemer of the Lost, and ask for forgiveness of their sins, and ask Him to be their Savior, and yet choose to be spiritually weak, and act out their sinful desires. Why, because they have asked Him to be their Savior, but not the Lord of their daily life.
Let's pray.
Father God, I remember the moment that I asked You, Jesus to be my Savior. I clearly remember I asked you to forgive me of my sins. I knew I needed a spiritual bath, and only Your blood could cleanse me and give me eternal life. But I have to admit that I chose not to make You, the Lord of my daily life. I have wasted so much time on my sinful desires, and have hurt not only myself, but others around me because I did not want to surrender to Your ways. I ask You to forgive me for this, and I ask You to be the Lord of my daily life. Holy Spirit, lead me and guide me in this surrendered lifestyle, in Jesus' name, I pray, amen and amen. 
Click to Enroll in Becky's Conquering the Spirit of Death Healing Course.
It's not too late CLICK to Enroll in Becky's new Waves of Healing Glory 12-Week Healing Course. 
Order a copy of Becky's new book, "The Waves of Healing Glory".
© 2022 Author Becky Dvorak–Healing and Miracles International, All rights reserved.