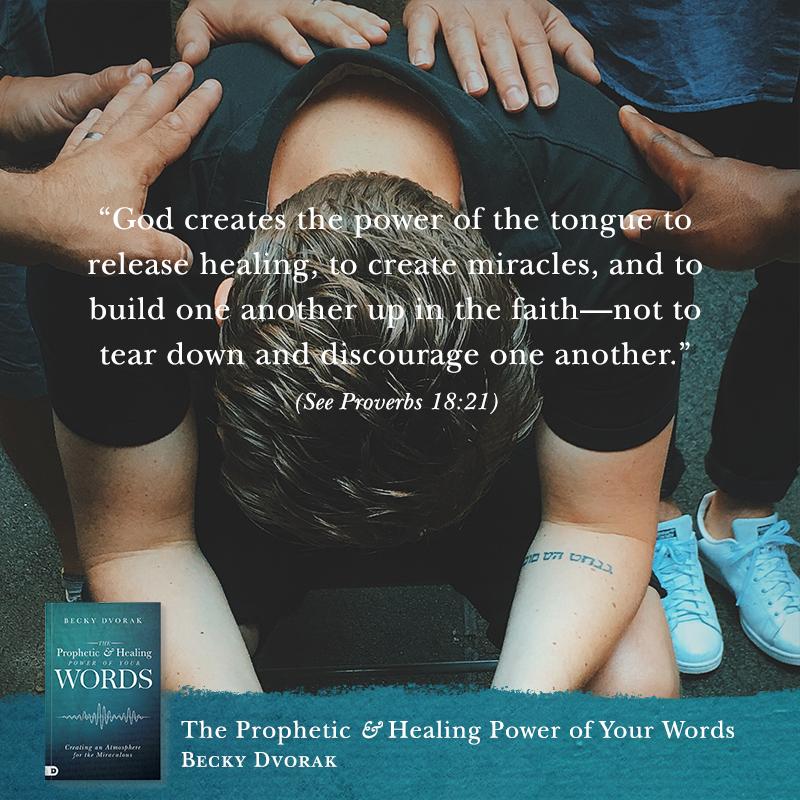 There is such a need for physical healing on this earth–both inside and outside of the Church. And we, the people of God have been given such an amazing gift from God to release healing to those around us. This amazing gift is the power of our faith-filled spoken words. But more often than not, our own tongues need healing.
The tongue of the Church has become so negative and worldly it's difficult to hear a difference between them. It's all too common and acceptable to hear God's people claiming sickness, disease, and pain as their own. Instead of exercising their God-given authority over these things, and cursing the works of satan in their bodies, and releasing the healing power of the Holy Spirit into them. Many of God's people even frown upon those of us that choose to do as the Word says and speak life and healing into our bodies. Generally speaking, the tongue of the Church needs healing.
God creates the power of the tongue to release healing, to create miracles, and to build one another up in the faith–not to tear down and discourage one another. Learn to be wise and release healing into your physical body and to others around you.
Bless your body with these healing words from the Scriptures:
The joy of the Lord is my strength (Nehemiah 8:10).
Laughter is my medicine (Proverbs 17:22).
My sleep is sweet (Proverbs 3:24).
I will run and not grow weary; I will walk and not faint (Isaiah 40:31).
My faith makes me well (Luke 8:48).
By His stripes I a healed (Isaiah 53:5).
Click here to learn about the power of your words in  Becky's new book, The Prophetic and Healing Power of Your Words.
Click here to visit Becky's ministry itinerary.
© 2019 Author Becky Dvorak–Healing and Miracles International, All rights reserved.