Step 1 to Claim Your Victory Over the Enemy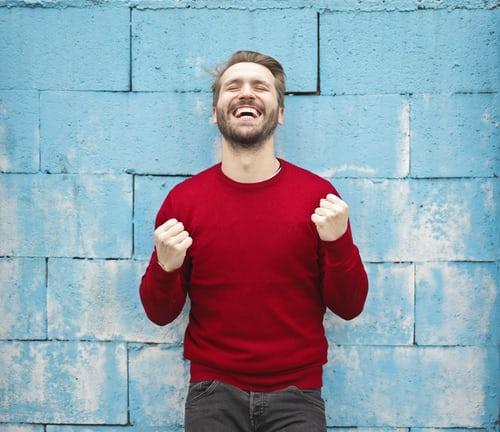 Let's face it, it's one thing to accept that God calls us for such times, but how do we begin to wrap our heads around the fact that our Messiah, the Omnipotent, all-powerful One who creates this universe, designs the power of the wind, water, gravity and all that holds this earth together actually needs us to be on earth at this time.
A humbling thought to say the least—with His unlimited power, what could we possibly do for Him during these times?
I firmly believe we can escape to this higher ground of His by leaning into each of the following spiritual activities that will equip us, strengthen us, and give us the assurance we need from Him to be at peace while in the midst of chaos. Follow the leading of Holy Spirit, our Comforter, and do as He instructs: pray, raise the standard of the blood of Jesus, recognize the enemy, use the power of His name, and step into revelational truth. Let's look at this first step to claim your victory over the enemy together, pray (Intercession).
1. Intercession
One of the main ways to escape the chaos and to head to higher ground is by intercession—by praying. Jesus shows Himself to be a man of prayer while on earth. By His true example we see how He keeps Himself in tune with His heavenly Father and spiritually strong during stressful and demanding times—by praying routinely.
Disciple and physician Luke records accurate details of what he observed Jesus do. In Luke 5:16 we read one of his important details about our Messiah: "So He Himself often withdrew into the wilderness and prayed." If you ever wonder how many times we should pray, the answer by Luke's observation is "often." We should stop what we are doing and pray often throughout our daily business.
According to Mark 1:35 (NIV) we discover an interesting fact about when Jesus prayed: "Very early in the morning, while it was still dark, Jesus got up, left the house and went off to a solitary place, where he prayed." Knowing that details in the Bible are recorded for our benefit, getting up early in the morning to pray is a spiritual key to setting the events of the day in order.
Matthew, clearly a gift of the Lord to us, carefully documents the life of the Messiah for us to learn from. Matthew records this detail about the prayer life of Jesus Christ for us: "And when He had sent the multitudes away, He went up on the mountain by Himself to pray. Now when evening came, He was alone there" (Matthew 14:23). Something I know from personal experience is that ministering to the crowds can drain our strength, so it is important to spend time alone to deposit His supernatural strength back into us. Spending time alone with our heavenly Father at the end of the day revitalizes our spirit.
Yes, it is powerful to pray with others, but it is also important for our spiritual growth that we spend time alone praying to God. Jesus instructs us in Matthew 6:6:
But you, when you pray, go into your room, and when you have shut your door, pray to your Father who is in the secret place; and your Father who sees in secret will reward you openly.
As we briefly observe the prayer life of Jesus in these four verses, we may think it is a lot of time to spend in prayer; but if we want to overcome in these turbulent times, we need to tap into this supernatural realm of intercession.
Even now in Heaven, Jesus remains in this all-powerful lifestyle of prayer. The apostle Paul writes to us in the Book of Romans, revealing this amazing insight about Christ's faithfulness toward us in prayer:
"Who shall bring a charge against God's elect? It is God who justifies. Who is he who condemns? It is Christ who died, and furthermore is also risen, who is even at the right hand of God, who also makes intercession for us" (Romans 8:33-34).
You will note throughout this work is a strong emphasis on prayer and intercession. And the reason being is prayer changes things. The prayer of faith is a foundational move of Holy Spirit and accomplishes great things. As priests for God we must pray to be wired into His circuit of healing glory.
The following are eight areas to pray about:
The will of the Father be accomplished on earth. "Your kingdom come. Your will be done on earth as it is in heaven" (Matthew 6:10).

Pray for the forgiveness of sins for others. "If anyone sees his brother sinning a sin which does not lead to death, he will ask, and He will give him life for those who commit sin not leading to death. There is sin leading to death. I do not say that he should pray about that" (1 John 5:16).

Pray for your enemies. "But I say to you, love your enemies, bless those who curse you, do good to those who hate you, and pray for those who spitefully use you and persecute you" (Matthew 5:44).

Pray for protection from temptation. "Watch and pray, lest you enter into temptation. The spirit indeed is willing, but the flesh is weak" (Matthew 26:41).

Pray for the healing of others. "Confess your sins to each other and pray for each other so that you may be healed. The prayer of a righteous person is powerful and effective" (James 5:16 NIV).

Pray for our leaders. "I urge, then, first of all, that petitions, prayers, intercession and thanksgiving be made for all people—for kings and all those in authority, that we may live peaceful and quiet lives in all godliness and holiness" (1 Timothy 2:1-2 NIV).

Pray for the peace of Israel. "Pray for the peace of Jerusalem: 'May they prosper who love you'" (Psalm 122:6).

Pray in faith for your needs to be met. "Therefore I say to you, whatever things you ask when you pray, believe that you receive them, and you will have them" (Mark 11:24).
Granted, there are many things we can pray about, but this list of eight is a powerful start for your journey to higher ground.
This excerpt is taken from my new book, "The Waves of Healing Glory".
Becky Dvorak is the host of the dynamic teaching program, Empowered for Healing and Miracles, featured globally on the It's Supernatural! Network on ISN. Join her on Mondays at 8:30 AM and 8:30 PM EST.
Order a copy of Becky's new book, "The Waves of Healing Glory".
Click here to visit Becky's ministry itinerary.
© 2021 Author Becky Dvorak–Healing and Miracles International, All rights reserved.