Take Possession of the "I Can" Attitude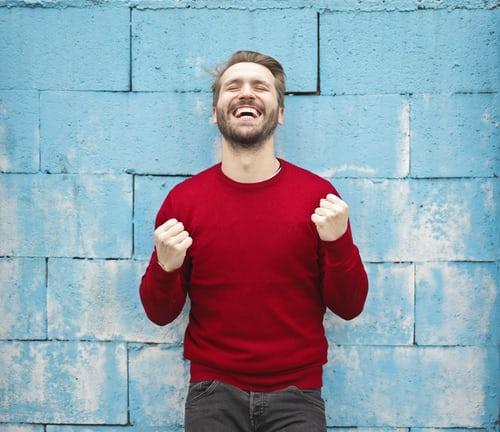 It's time for the body of Christ to take possession of the "I Can" attitude. Why? Because the majority of God's people walk around with a defeatist attitude. They've taken on the negative views of the world's failures. And this is not how God designed His people to live. He created us to be creatures of faith, not negative beings filled with doubt and unbelief. When the enemy, satan is coming at us with a thousand reasons why he says we can't accomplish that faith project, the Spirit of the Living God is quietly speaking to our hearts, "Oh yes you can!" It's time for the body of Christ to take possession of the "I Can" attitude.
While the world is falling apart around us, how can you take on this "I Can" attitude? First of all, you have to understand where this "I Can" attitude comes from. It comes from God. And He created you in His mirror image– a supernatural faith-being. The moment you are born-again your spirit becomes reborn, and eternally bound to be with Him. You become His child endowed with a rich inheritance. You might be thinking to yourself, "What is this rich inheritance that I have been given?" Faith. Faith is the richest currency this world has ever seen. It is limitless because it it founded upon the redemptive blood of Jesus. Let your thoughts ponder upon these facts for awhile, "You are created in the image of God", see Genesis 1:26-28. "You are a child of God", see 1 John 3:1. And "You have been given a measure of faith", see Romans 12:3. 
When you are born again you surpass all the earthly boundaries such as; wealth, status, education… Your faith in Christ overrides all these limits, and you step into a new realm–the kingdom of God. And in His kingdom faith is the currency, the blood of Jesus is the gold that backs your faith, and your faith in action releases this limitless power of the blood into your situation. And it is in the reality of His arena that you can confidently take on this "I Can" attitude, because we know that "I can do all things through Christ who strengthens me", Philippians 4:13. And with this "I Can" attitude you can activate that healing for your body through Christ who strengthens you. You can overcome this world's economy of lack because Jesus gives you the supernatural strength of His faith to do as His Word tells us to "Give, and it will be given to you: good measure, pressed down, shaken together, and running over will be put into your bosom. For with the same measure that you use, it will be measured back to you", Luke 6:38. Whatever that mountain represents in your life that's standing in your way you can move it by faith, see Mark 11:22-23. 
This is the reason that you can remove the limitations placed upon you by this negative world and put on the "I Can" attitude and trust God to do the impossible in and through you. Learn to prophesy God's promise from Philippians 4:13 over yourself and say aloud to yourself, and say this often over yourself, "I can do all things through Christ who strengthens me."  Yes, it's time for the Church to take possession of the "I Can" attitude for the glory of the Lord. 
Becky Dvorak is the host of the dynamic teaching program, Empowered for Healing and Miracles, featured globally on the It's Supernatural! Network on ISN. Join her on Mondays at 8:30 AM and 8:30 PM EST.
Click here to order a copy of Becky's latest book, "Conquering the Spirit of Death".
Click here to visit Becky's ministry itinerary. 
© 2021 Author Becky Dvorak–Healing and Miracles International, All rights reserved.