Will You Testify of this Great Resurrection Power?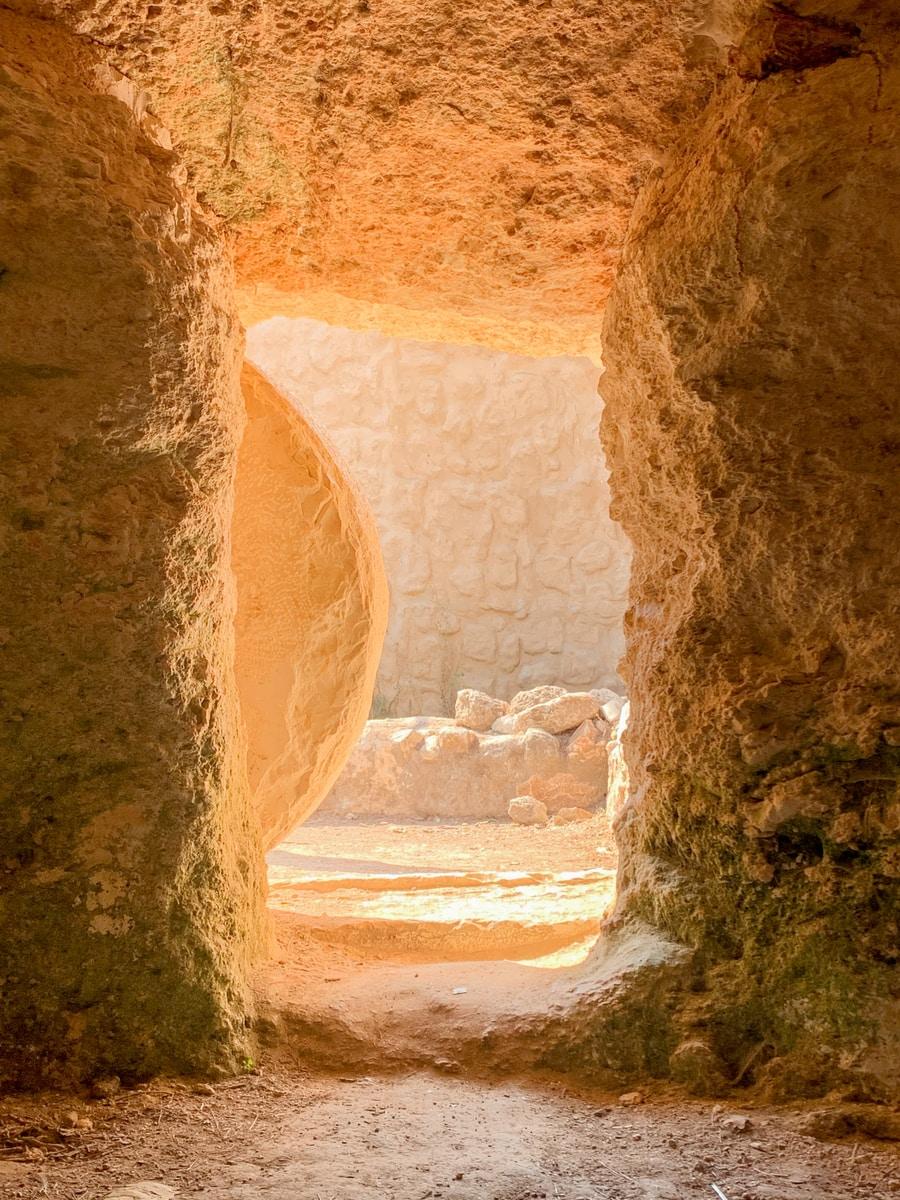 Did you know that the same power that raised Jesus from the dead lives in you? Have you ever taken the time to realize what this means? It's Easter weekend and we can get so preoccupied with celebrations that we forget to take the time to ponder upon this power that has been given to us to overcome all the evil that surrounds us and is attacking us. But I say it's time to reflect on this resurrection power and what it means to us today. And decide once and for all where we stand in all of this, and are we willing to testify of this great resurrection power, or will we deny it's power?
 But if the Spirit of Him who raised Jesus from the dead dwells in you, He who raised Christ from the dead will also give life to your mortal bodies through His Spirit who dwells in you, Romans 8:11, (NKJV).
Let's look to Paul's words in First Corinthians 15:3-4, NKJV, "For I delivered to you first of all that which I also received: that Christ died for our sins according to the Scriptures, and that He was buried, and that He rose again the third day according to the Scriptures". Paul the apostle of Jesus Christ, who once persecuted the Church is fully aware of the evil he had committed, but later on came into direct contact with Jesus and repented and spent the rest of his days testifying of this great resurrection power. What a beautiful testimony about the power of repentance and how this resurrection power can change a life of an evil man. 
This is the Easter message in one verse. Jesus Christ died for our sins on the Cross called "Calvary", He was buried, went to hell, and three days later He rose from the dead. But with such a life-changing, world-saving event we ought to have more than one witness who can testify to these facts about his death, burial and resurrection from the dead.
Luke was a physician and a follower of Christ, and he too testifies in his writings found in the Book of Luke 24:6-7, NKJV, "He is not here, but is risen! Remember how He spoke to you when He was still in Galilee, saying, 'The Son of Man must be delivered into the hands of sinful men, and be crucified, and the third day rise again.'"  Luke's written account has been published and passed down from one generation to the next so that we would have a detailed report about what actually happened. He knew the importance of the written word, "So we, Your people and sheep of Your pasture, Will give You thanks forever; We will show forth Your praise to all generations", Psalm 79:13, (NKJV). What do you spend your time publishing? You say, "I don't publish anything." What about on your social media platforms? You could testify of this resurrection power in your own arena of influence and change the lives of those you know.
What did Matthew, a tax collector converted into an apostle (meaning "a sent out one") have to write concerning the epic event? "But the angel answered and said to the women, "Do not be afraid, for I know that you seek Jesus who was crucified. He is not here; for He is risen, as He said. Come, see the place where the Lord lay, Matthew 28:5-6. [NKJV]. These women in this eye-witness account were Mary Magdalene (whom Jesus had cast out seven demons from), [See Mark 16:9.], and the other Mary and they were the first evangelists, and they ran to tell the others that Jesus rose from the dead. These women were not ashamed to testify about the resurrection power that they had just witnessed. How about you? Are you ashamed or will you testify of this amazing resurrection power? "For I am not ashamed of the gospel, because it is the power of God," (Romans 1:16)
Matthew continues to write that even the soldiers on guard duty at the tomb witnessed the even, but this is what happened when they ran to testify of this amazing and frightful event. "Now while they were going, behold, some of the guard came into the city and reported to the chief priests all the things that had happened.  When they had assembled with the elders and consulted together, they gave a large sum of money to the soldiers, saying, "Tell them, 'His disciples came at night and stole Him away while we slept.'  And if this comes to the governor's ears, we will appease him and make you secure."  So, they took the money and did as they were instructed; and this saying is commonly reported among the Jews until this day." Matthew 28:11-15. 
Now these guards witnessed an eternal event but were easily bought off by money to tells lies to cover up the truth about this historical event. We read this part of history and think to ourselves, "How is this possible?" But even today, people are easily bought out to tell lies to cover up historical events. These soldiers could have had a major part to play in the greatest story ever told, but instead they bowed to the power of mammon, and some of you reading this are doing the same. What does Scripture tell us about matters such as this? "No one can serve two masters; for either he will hate the one and love the other, or else he will be loyal to the one and despise the other. You cannot serve God and mammon." Matthew 6:24. Who are you going to serve? Jesus, the risen Savior who has the power to set you free, or the spirit of mammon and be enslaved to love of money?
And I find it very puzzling for sure that when Jesus appears to His disciples that there are those who walked with Him, knew Him first hand and still doubted this resurrection power as He stood before them. "Then the eleven disciples went away into Galilee, to the mountain which Jesus had appointed for them. When they saw Him, they worshiped Him; but some doubted," Matthew 28:16-17, (NKJV). How disappointing that must have been to have those that He invested so much of His time and effort to lead the way, turned around and doubted Him. Maybe, you are in the same situation. You've confessed Him as your Savior for a long time, but you are still so full of doubt and unbelief concerning Him and His resurrection power. You have decisions to make, you can either repent and start a fresh, or you can stay stagnant in your faith and be full of doubt and unbelief. What are you going to do?
These are just a few witnesses of the resurrection power of Jesus Christ. And now you have the opportunity to be one who testifies or one who denies the resurrection power of Jesus, the King of kings, and the Lord of lords. What stance will you take? Will you share the greatest message of all time? Or will you fall into the sin of compromise and deny His existence to a lost and dying world?
Let's pray about this.
"Father God, I repent this day, as I have heard the Good News about your resurrection power, and yet I have chosen to live a stagnated Christian life and remain full of doubt and unbelief. This is wrong of me, and definitely not Your will and plan for me. Forgive me for doubting Your resurrection power and that it is alive in me. In Jesus' name, I pray, amen and amen."
It's not too late CLICK to Enroll in Becky's new Waves of Healing Glory 12-Week Healing Course. 
Or sign up to join the Conquering the Spirit of Death 15-Week Healing Course.
Click to Enroll in Becky's Conquering the Spirit of Death Healing Course.
Order a copy of Becky's new book, "The Waves of Healing Glory".
© 2022 Author Becky Dvorak–Healing and Miracles International, All rights reserved.