The Church Cannot Remain Silent!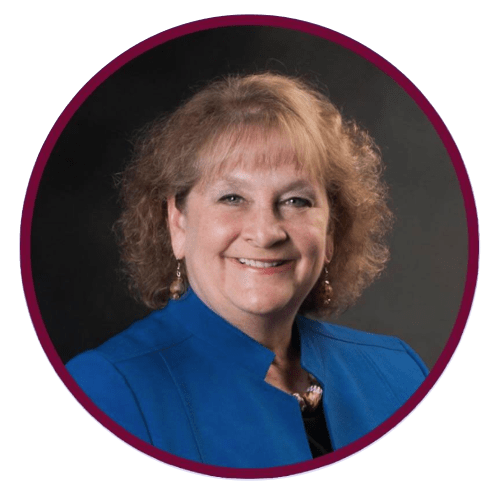 I woke to the words of the Lord this morning, "The Church cannot remain silent!" Many ministries have basically come to a screeching halt with this recent pandemic and shut down of the world's economy. And many pastors are beside themselves with confusion, fear and worry. One day they all had viable ministries and within a period of about two weeks they along with the entire world were closed until further notice.
The Lord God would say to you this day, "Lean not unto your own understanding. In all of your ways acknowledge Me and I will direct your paths. Faithfulness is not a quality that I overlook. I honor its carriers in every way. Keep your eyes fixed upon Me and not upon the circumstances around you.
The enemy is viciously attacking My servants, do not allow yourselves to be counted among his victims. For greater Am I in you then this serpent of old. Old are his ways, but My ways are older than his, he has nothing over you unless you allow him to—don't allow him to take you and your ministry that I have given to you down.
You are living in the last days, things will get tough, by My people are called to be even tougher! Not in your own strength, but by the strength of My Spirit.
I created you to be bold, not timid, and your courage comes from Me. The more you know Me, the bolder you will be.
Strength and encouragement I give to you. Rest in Me, know that the game plan for these last days are different than they were yesterday. Learn to listen to My voice and begin to rejoice as My plans are not to harm or to destroy you, but they are to prosper you in the power of My grace. And it is by My grace that you will conclude your race, and at the finish line each of Mine will hear My Father say, "Well done, though good and faithful servant." This is the love of the Father towards you this day—Jesus, your Lord.
There is a strong undertow flowing throughout the earth, and this undertow is the persecution rising up is to drown out the voice of the Church—keep her silent.
The enemy knows the power of the words of the Church, he has been fighting them ever since Adam was created. And now he has all these spiritual Adams and Eves to contend with. And it would be a whole lot easier for him to go about his dirty business if our mouths were gagged.
Brothers and Sisters, we are the Church, and history has proven we cannot be stopped, but the pressure of persecution can silence us if we let it. And times of persecution are upon us, and all the more reason to decide once and for all—we will not be silent!
It's disheartening to witness how easy it is to silence the majority of the Church. And this silence reveals much about how we see ourselves, and what we actually believe, and don't believe.
With the recent outbreak of COVID-19 we were told to prevent the spread of this disease we could not gather together for a short time. From a good heart to protect one another we complied.
But then we began to see the world declare what they felt were essential services (such as liquor stores and abortion clinics) remain open, but we were considered non-essential. Even though society was on a moral decline and we are often the ones people in need come to for help, as the reports of depression, domestic abuse and suicide began to increase our doors remained closed.
Some were then told they were allowed to open if they practiced social distancing and wear masks and cut way down on our numbers. We again complied with it all. And now as I write this, they are beginning to say that we cannot sing during our worship services. I wonder when the Church in the United States will lift up her voice and say, "Enough is enough!" And take back our religious freedom to worship?
I don't see anywhere in the Word that we are to keep silent, in fact I see the opposite.
We can go back into Exodus 7 and read about the fight the Israelites had with the governing official—pharaoh for their right to worship their God. Pharaoh who thought he was a god was lording over them with his will to keep them enslaved to his ungodly power. But God sent Moses to fight for them, and we read how God's people won back their right to worship. And you know folks, we are in the same battle. We have allowed ourselves to become governed by the ungodly. And the Spirit of the Lord says, "No more of this! Use your voice for My glory."
Let's look to Psalms 107:2 and remind ourselves about speaking up for ourselves. This Scripture says this about what we are to voice, "Let the redeemed of the Lord say so, whom He hath redeemed from the hand of the enemy." We are the redeemed of the Lord and we are to declare this over ourselves.
Jesus Christ, our Redeemer bought and paid in full our deliverance, forgiveness and freedom with His precious Blood. We fully deserve the penalties of sin and the consequences of those sins—sickness, disease, death, hell and damnation. But by the power of His love, He shed His blood to set us free from these eternal consequences. And our enemy, satan works hard to condemn us so that we are not able to access our authority over him, and take down his wickedness around us. But our ever-loving Jesus nailed all requirements against us to the Cross. "Having wiped out the handwriting of requirements that were against us, which was contrary to us. And He has taken it out of the way, having nailed it to the cross," Colossians 2:14.
When we begin to declare God's holy status over ourselves—"I am redeemed." instead of what the enemy or the religious community would have us say about ourselves—"I'm just an old sinner saved by grace." We take on the battle cry of the Victorious One that rightly declares that we are more than conquerors. And in declaring these words over ourselves we create the atmosphere of victory around ourselves.
And when we voice our authority and victory over him—it scares him to death. He knows that we are no longer pushovers for him, but that we know the true battle plan and his fake reports against us do not stand a chance to destroy us. And he is the one on the run, and not us.
Why the Church is Silent
I woke up to the voice of Holy Spirit speaking to me this morning about why the Church is being silent, and the dangers that this silence will create for themselves. Let's discuss these issues now, while we can quickly do something about it.
In all honesty, the main reason the Church is silent about these injustices taking place against us is the fear of going under financially. The fear of losing the support of their members, not having enough to pay their bills, or their salaries either. How about the fear that if they fight the unfair treatment by their local authorities that they could lose their 501c3 status, or be fined for not complying with this antichrist spirit against the Church.
Does not the Holy Bible tell us that we either serve God or we serve mammon, and that we cannot serve both at the same time? Let's read the words from our Lord about this now in Matthew 6:24, "No one can serve two masters; for either he will hate the one and love the other, or else he will be loyal to the one and despise the other. You cannot serve God and mammon."
Yes, it takes financial means to run the established Church to pay the mortgage, rent, utilities and salaries for the pastors and other workers. That's a normal part of life, but setting these things aside for just one moment please, let us focus on this portion of Scripture. We need to ask ourselves the hard question, "Who are we going to serve?" Are we going to serve our Lord and Savior, no matter what that will cost us? Are we willing to serve Him even if it means we lose our tax free status? Will we remain faithful to the faith even if it costs us our buildings? Or will we continue to bow to the spirit of mammon and continue on this path of evil governing control over us that wants to silence our conservative voice?
And if we remain silent we will lose all of our religious freedoms that have been secured under our constitutional rights as being one nation, under God.
We are at a crossroads and we have to make our choice. Who is it going to be? Jesus Christ or the spirit of mammon.
We Are in the Midst of a Battle
We're living in perilous times that are coming at us in waves of destruction. And the spirit of fear and the spirit of death are behind these destructive waves that are ramping up their efforts against us to steal, to kill, and to destroy in every way that they can. Their efforts have attacked us in the form of pestilence, disease, pandemics, deadly weather, and terroristic attacks against everyday people. Truthfully, the people around the world have been through great suffering brought on by the spirit of fear, the forerunner to the spirit of death.
The enemy is trying to wear down the will of the people, especially God's people to adhere to his wickedness. And the devil's army is trying to steal our spiritual legal rights, like they did with Adam in the Garden of Eden. (See Genesis 3.) But do we allow that serpent of old—the devil to steal our spiritual rights away from us today? Knowing that Jesus Christ—our Deliverer and Savior redeemed us from satan and all of his wicked works and paid  the ransom that was  necessary by His redemptive blood, and gave back to us the authority that Adam gave to the devil during his great fall, do we surrender our will to our enemy during these waves of destruction? If not, how then are we the Church to respond?
We Are Equipped with His Authority to Win
It's time to polish the shields, sharpen the swords, and tighten up the belts for the battle has begun. But we need not fear, for we are equipped to win.
We have been given powerful spiritual weapons to win every battle that we face—including this one. To begin with, we have His authority over satan and all, not some, but all of his wicked works. Find your courage by Jesus' words to us in Luke 10:19 from the Amplified Version of the Bible, "Listen carefully: I have given you authority [that you now possess] to tread on serpents and scorpions, and [the ability to exercise authority] over all the power of the enemy (Satan); and nothing will [in any way] harm you."
We need not be controlled by fear for He has given us the power of courage. Joshua 1:9 asks us, "Have I not commanded you? Be strong and of good courage; do not be afraid, nor be dismayed, for the Lord your God is with you wherever you go." And yes, with the Almighty God on our side we have no reason to be bound up with fear.
And it is in time like these that we need to muster up all this courage and take down the power of the enemy around us, and walk in all boldness with His authority that He has given to use to overcome all of this wickedness.
The Battle Plan
By being passive and remaining silent we got ourselves into this mess, and it will take the opposite action to get ourselves out of it. Let us look at this portion of Scripture in Second Chronicles 7:14, "If my people, which are called by my name, shall humble themselves, and pray, and seek my face, and turn from their wicked ways; then will I hear from heaven, and will forgive their sin, and will heal their land."
I believe the humbling process within the true Church has already begun. We see we can't run the true ministry with our own strength, but that we must rely upon His strength and His strength alone. Proverbs 3:5-6 tells us, "Trust in the Lord with all your heart, and lean not on your own understanding;
In all your ways acknowledge Him, and He shall direct your paths."
We are to pray. If you are a pastor of a local Church, I would suggest that you gather up people to pray around the clock 24/7. And may God's house return His original plan—a House of Prayer. Jesus says in Mark 11:7a, "Is it not written, 'My house shall be called a house of prayer for all nations'?" Gather the people in and pray around the clock until this wickedness is broken off of us. First Thessalonians 5:17 simply says, "Pray without ceasing." Corporately united together this is easier for us to accomplish.
We are to seek His face. And what does it mean to seek His face? It means to seek His presence. The Scriptures tell us I First Chronicles 22:19a, "Now set your heart and your soul to seek the Lord your God." This is a personal journey that we seek the Lord with our heart, mind and emotions the will of the Father in all situations. And we can take this personal journey and link it with others during this time and empower the cause to take back what the enemy has stolen from us. Deuteronomy 32:30 talks about how one can chase a thousand, and two can put ten thousand to flight. And if we have a mass effort we can break through the power of the enemy rising against us in this.
And along with around the clock intercession we must repent of our sins. Without true repentance we will not overcome the enemy in this battle. We have to be honest with ourselves and admit that what we are doing is wrong and ask the Lord to forgive us and turn away from the wickedness. Acts 3:19 shows us the end result of repentance, "Repent therefore and be converted, that your sins may be blotted out, so that times of refreshing may come from the presence of the Lord."
If we will activate our faith, pray, seek and repent God promises us to heal our land. And we need our land to heal. The Church can no longer remain silent. She must be willing to risk it all to gain back what the enemy has stolen from us.
Prayer
Father God,
You know the plight that we have gotten ourselves into. And we turn to You and acknowledge that we cannot undo this in the power of our own strength, but by the power of Your might. We choose this day to repent from all unrighteous, to turn from our wicked ways and seek Your face daily. We humbly ask for Your forgiveness for our passiveness, and we ask for Your strength to do all that is necessary to turn this situation around and gain back our freedom to worship you freely again. In Jesus' name, we pray, amen.
Click here to order Becky's new book, "Conquering the Spirit of Death".
Click here to visit Becky's ministry itinerary.
© 2020 Author Becky Dvorak–Healing and Miracles International, All rights reserved.