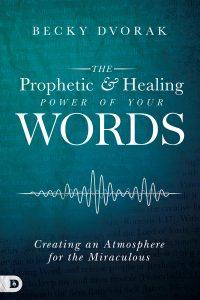 The tongue of authority is vital to our well-being and yet, so often taken for granted and forgotten. But Holy Spirit is bringing this member of our body to our remembrance today. I woke up this morning to the following analogy flowing through my mind, and so I quickly got out of bed and headed off to my computer to write down these thoughts from Holy Spirit for us today.
You know, it is often the little things in life that make a big difference to so many. For example, let's think about the tongue of a shoe. It may seem to be insignificant, and we often forget about it, but it really does make a huge impact on the people around the world. Think about it, it helps our feet to ease into that shoe, and it often holds two other small, but important things such as the eyelets that allows us to add another seemingly small item in life–the shoelace. And when we pull up on that shoelace it holds that shoe snug around our foot and makes that properly fitted shoe much more beneficial for us.
The Holy Spirit then led my thoughts to what's inside of that shoe–the foot. And how feet in the Bible represent authority. Joshua 1:3 (NKJV) says, "Every place that the sole of your foot will tread upon I have given you, as I said to Moses." And how it's the little member of our body–our tongue that causes this authority to be useful for us today. Proverbs 18:21 tells us in the Amplified Version of the Bible, "Death and life are in the power of the tongue, and those who love it and indulge it will eat its fruit and bear the consequences of their words."
With our tongue we are able to articulate our words. And our words possess supernatural power.  And the message the Holy Spirit is leading us to is we the Church have been given all authority over satan and all of his wicked works. Luke 10:19 (AMP) explains it to us this way, "Listen carefully: I have given you authority [that you now possess] to tread on serpents and scorpions, and [the ability to exercise authority] over all the power of the enemy (Satan); and nothing will [in any way] harm you."  And this authority is voice activated. And we, the Church must activate our God-given authority and speak up–activate the tongue of authority throughout this earth starting with today–even now.
And those around us, including the ungodly need the Church to voice activate our authority with the supernatural use of our words. We need to take down the evil workings of the enemy, and release the results of faith and grace that have bestowed upon us.
Confession of Faith
"With the authority of Christ that we have bee given, we, the Church lift up our voice and put our enemy–that lying-tongued serpent of old in his place. And his place is below our feet. We create the atmosphere of faith and grace that healing and miracles can embrace. And every place we shall go we go in the authority of that all powerful name–Jesus Christ, our Redeemer, our Messiah.
No matter the time we are living in, the authority of our words have not lost their power, because the power of our words is based upon the redemptive blood of Christ. And our Lord and Savior is the same yesterday, today, and forever, and the power of the blood of Christ is eternal.
With the tongue of authority that we have been given, we voice activate our authority over pestilence and disease rising against us. We build a wall of protection with our words of faith and declare that no weapon formed against us will prosper in the name of Jesus. And with a fiery tongue we cleanse ourselves from deadly germs and bacteria. And with the sword of the Spirit and the shield of faith we say to that fallen angel–the devil, "Back off!" We are temples of Holy Spirit and we make no room in our inns for you and your wicked works against us.
We declare all this in the all powerful name of our Deliverer and Healer–Jesus Christ, amen and amen."
To learn more about the supernatural power of our words click to purchase Becky's book, "The Prophetic and Healing Power of Our Words."
Click here to order Becky's new book, "Conquering the Spirit of Death".
Click here to visit Becky's ministry itinerary.
© 2020 Author Becky Dvorak–Healing and Miracles International, All rights reserved.