4 Steps to True and Personal Fellowship With God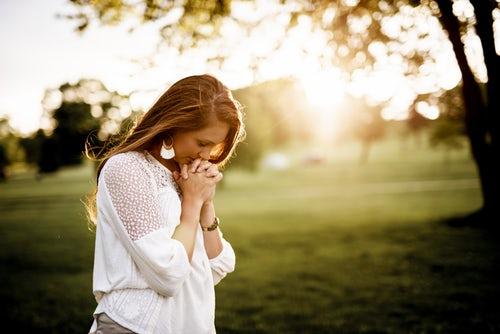 True and personal fellowship with God is so important for us to have today. It's one thing to believe and receive Jesus Christ as our Savior. And yes, it's the initial step to your salvation where we become a member of His family, a citizen of Heaven, and are called into His fellowship. But there is more to be had in this eternal relationship, and it's a step that many have failed to take. God desires us to enter into true fellowship with Him where we actually get to know Him personally. And it's in this personal fellowship with Him where these eternal benefits like provision and protection and the other benefits are actually activated.
Adam and Eve had perfect fellowship with God. They communed with Him everyday, and actually had a set time to meet with Him daily–in the cool of the day. And because of this fellowship they had no lack–everything was instantly provided for them. But they carelessly forfeited it all, and Jesus had to come to this earth to restore what they had foolishly tossed away. Part of what Jesus came to restore was the personal fellowship between God and people.
The more we seek Him, the more we know Him And the more we know Him, the easier it is for us to trust in His faithfulness to us. It's in this strong bond of trust that we can believe Him in all areas of life, including death and protection from premature death.
If a stranger came to our front door and offered to take care of our needs we more than likely would not believe him. It's the same with the Lord, how can we trust in His promises to care for us if we do not know Him well? And if there was ever a time that we need to be able to trust Him to overcome this spirit of death over our nations, the time is now. But it's difficult when we have not activated our relationship with Him.
God is faithful [He is reliable, trustworthy and ever true to His promise—He can be depended on], and through Him you were called into fellowship with His Son, Jesus Christ our Lord, 1 Corinthians 1:9. (AMP)

Let's pray.
Father God,
I must confess that I do not know You like I should. I ask for forgiveness as I have been born-again for many years, and yet I sense in my spirit that something is lacking in my relationship with You. And I now realize that I have not sought Your fellowship like You desire me to. Holy Spirit, lead me in this deeper relationship. Show me how to fellowship with You throughout my daily activities. Teach me how to sit still and alone with You to listen to You speak to my heart, in Jesus' name I pray, amen.
Now, you take and activate what you just prayed and spend time alone with God daily.
Open up with a word or song of praise and worship to the Lord.

Spend time with Him in the Bible.

Talk to God, share with Him what's on your heart.

And then sit still, be quiet before Him, and let Him speak to your heart.
The more you do this, the more you will know Him, and the easier it will become to trust Him.
To learn more about conquering the spirit of death,click here to purchase a copy of my latest book, "Conquering the Spirit of Death".
Click here for healing events.
© 2020 Author Becky Dvorak–Healing and Miracles International, All rights reserved.