Why AM I Getting Worse and Not Better?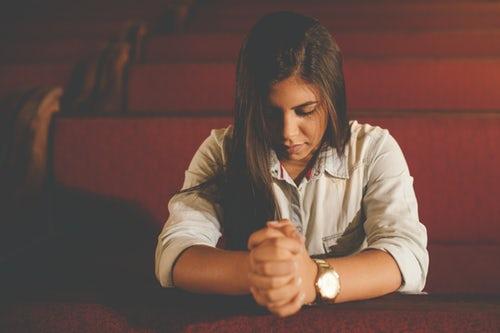 Someone writes and asks, "I have prayed for healing for several people for years. I have learned to quit asking and thank God for working in their bodies. I quote "healing is the children's bread" and I ask God to give us this day our daily bread, healing. It is difficult when these people appear to get worse and not better. What are your thoughts about this?"
The first words I hear when I read this question are; "The Bread and the Wine have already been served." It isn't that God is withholding healing. Jesus already broke bread, (His Body) for us when He bowed down and gave His back to be brutally whipped for our healing. And He also poured the Wine, (His Blood) when He shed His blood at Calvary so that we could walk in a new blood covenant called grace.
When healing is not manifesting, I have learned to stop blaming God, and to start searching within myself to find out what is happening in my life that is hindering the healing power of God from manifesting. Why does it appear that I am getting worse and not better? If I don't know the answer, I ask the Holy Spirit to show me what's in my heart. And I can do this without feeling condemned, because I know that His grace is for me and not against me. And He willingly gives the revelation so that I can be healed.
Take the time to examine your heart and ask yourself the following questions:
Am I struggling with past hurts and unforgiveness? Matthew 6:14-15 tells us, "For if you forgive men their trespasses, your heavenly Father will also forgive you. But if you do not forgive men their trespasses, neither will your Father forgive your trespasses."

Is there willful sin in my life? Proverbs 66:18 makes it plain, "If I regard iniquity in my heart, the Lord will not hear."

Am I speaking the blessings of God or the curses of satan over my life? Proverbs 18:21teaches us that, "Death and life are in the power of the tongue, and those who love it will eat its fruit."

Have I surrendered my 5 senses and human reasoning over to God? Or do I trust them more than the Word of God concerning my healing? We can learn from our spiritual father, Abraham in Romans 4:19, "And not being weak in faith, he did not consider his own body, already dead (since he was about a hundred years old), and the deadness of Sarah's womb."

Are my eyes fixed on Jesus? Or have I lost my focus and they are centered on the illness? Hebrews 12:2a tells us where our eyes should be focusing, "fixing our eyes on Jesus, the pioneer and perfecter of faith."

Have I given into confusion and doubt? Am I being controlled by a spirit of fear? Or am I walking by faith? 2 Timothy says, "For God has not given us a spirit of fear, but of power and of love and of a sound mind."

Do I really believe that God is for me, and not against me? Romans 8:31 says, "What then shall we say to these things? If God is for us, who can be against us?"
If the Spirit of God is speaking to your heart, stop what you are doing, start praying and seeking God for His forgiveness and guidance and start the healing process again.
Click here to visit Becky's ministry itinerary.
© 2015 Author Becky Dvorak–Healing and Miracles International, All rights reserved.