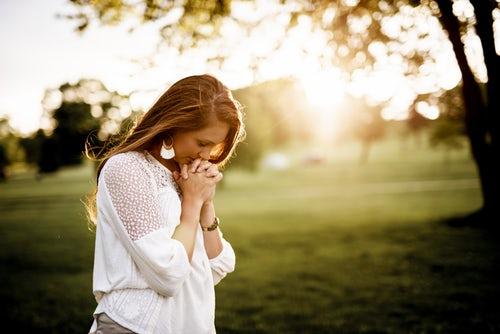 People write and say that they are waiting for the manifestation of their healing. I get it. But according to the Word of God, faith is all the evidence that you need to know that you are healed. For clearer understanding, let's delve into this topic a little bit more.
Faith is trust, and like He said to the woman that was hemorrhaging for 12 years and was instantly healed as she activated her faith in His healing virtue in Luke 8, "Daughter, your faith has made you well." So too our healing manifests when we put our faith, trust in the His healing power.
This woman is so similar to the people of today. She was deathly sick, she tried everything available and still was not healed. But the moment she put her faith in the healing power of the Messiah her healing manifested.
In Luke 7 we read the account of the centurion's servant who was on his deathbed about to die, and because of this centurion's faith in the power of Jesus to heal the sick, his servant was miraculously healed without anyone touching him. And what were Jesus' words to him in verse 9? "I say to you, not even in Israel have I found such great faith."
In Luke 18 is recorded the amazing testimony of a blind man named Bartimaeus who calls out to Jesus as He is passing by, "Jesus, Son of David, have mercy on me!' Immediately he regain his sight. Again what were the words of Jesus concerning his healing? "Your faith has made you well."
Our faith has to placed in its proper place. It's not to be in test results, or the disappearance of tumors, or symptoms vanishing. Although those things will happen, but the point being is this, faith in the healing power of Jesus is our evidence that we are healed.
Now faith is the substance of things hoped for, the evidence of things not seen, Hebrews 11:1.
 And whatever things you ask in prayer, believing, you will receive, Matthew 21:22.

So Jesus answered and said to them, "Have faith in God. For assuredly, I say to you, whoever says to this mountain, 'Be removed and be cast into the sea,' and does not doubt in his heart, but believes that those things he says will be done, he will have whatever he says. Therefore I say to you, whatever things you ask when you pray, believe that you receive them, and you will have them, Mark 11:22-24.

Click here to learn about the power of your words in  Becky's new book, The Prophetic and Healing Power of Your Words.
Click here to visit Becky's ministry itinerary.
© 2019 Author Becky Dvorak–Healing and Miracles International, All rights reserved.