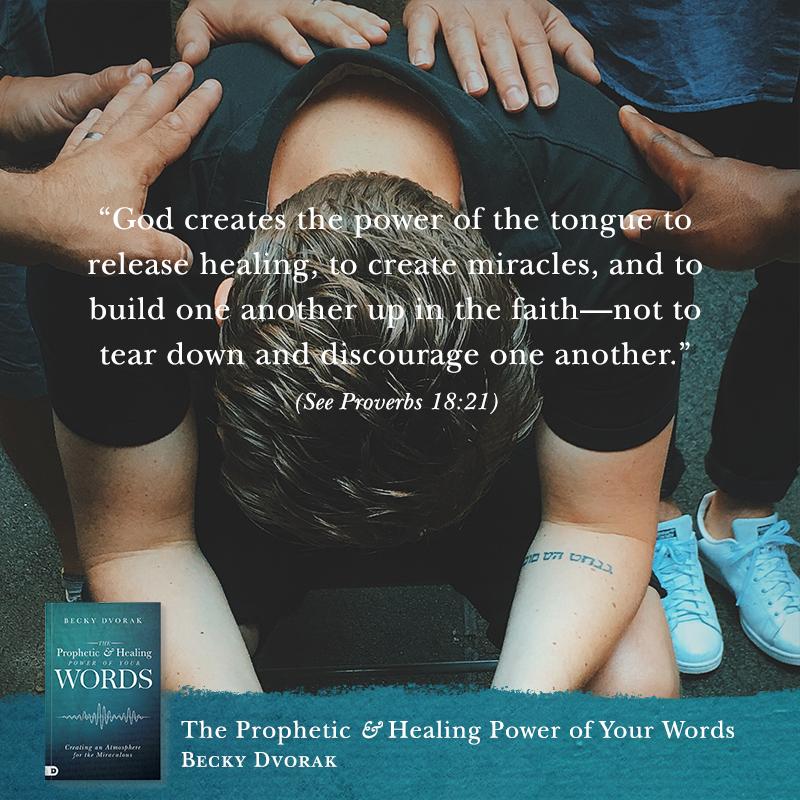 What we say over ourselves or what we say to others is important. The Bible is clear in Proverbs 18:21, "The tongue has the power of life and death, and those who love it will eat its fruit." This power in our words can hurt or  heal, encourage or discourage, build up or  tear down, and we are the ones that choose what type of power we operate in.
Here are a few verses to consider about the power of your words. Take these Scriptures to heart and pray to the Holy Spirit for help in this area.
Set a guard over my mouth, LORD; keep watch over the door of my lips, Psalm 141:3.
Let the words of my mouth and the meditation of my heart Be acceptable in Your sight, O LORD, my rock and my Redeemer, Psalm 19:14.
The words of the reckless pierce like swords, but the tongue of the wise brings healing, Proverbs 12:18.
The words you speak will determine what happens in your daily life. So choose them wisely. When you align your words with what the Bible says, you will then begin to see the results you so desire.
The soothing tongue is a tree of life, but a perverse tongue crushes the spirit, Proverbs 15:4.

Whoever would foster love covers over an offense, but whoever repeats the matter separates close friends, Proverbs 17:9.

What goes into someone's mouth does not defile them, but what comes out of their mouth, that is what defiles them," Matthew 15:11.



I don't believe that most people set out to hurt others with their words. I think sometimes we just don't hear the pain our words can carry to others. But we can surely learn to recognize the power behind our words with a simple prayer for help from the Holy Spirit.
Dear Holy Spirit,
Help me to hear the words that I speak. Correct me if they are full of death and pain to myself or to others. I desire that my words are pleasing to you and a blessing to the receiver too.
In Jesus' name, I pray, amen and amen.
Click here to learn more about the power of your words and how to use them effectively in Becky's new book, The Prophetic and Healing Power of Your Words.
Click here to visit Becky's ministry itinerary.
© 2018 Author Becky Dvorak–Healing and Miracles International, All rights reserved.