Confession of Faith for Protection from Coronavirus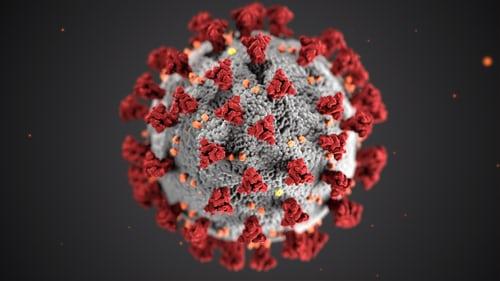 With all the media hype about the Coronavirus people are frightened. In fact, this has gone beyond the basic fear factor, and stepped into the realm of hysteria. But should we, God's people, allow the enemy to terrorize us?
Let's talk briefly about our enemy. First, we will draw our attention to the basic definition of an enemy, "A person who feels hatred for, fosters harmful designs against, or engages in antagonistic activities against another; an adversary or opponent."  Jesus makes it very plain in John 10:10 the devil's battle plan against us. "The thief does not come except to steal, and to kill, and to destroy." And he uses this virus and all other forms of sickness and disease to harm us. 
Do I believe that this Coronavirus comes from God? No, I do not believe that God puts sickness and disease on us to punish us, humble us or to draw us closer to Him. That's a works mentality, living under the old law, and makes the redemptive blood of Jesus powerless. God is not our enemy. He sent His Son, Yeshua to redeem us. He delivers and rescues us from all forms of sickness and disease. He purchases healing and health for our physical bodies by the payment of His blood at Calvary. "He personally carried our sins in His body on the cross [willingly offering Himself on it, as on an altar of sacrifice], so that we might die to sin [becoming immune from the penalty and power of sin] and live for righteousness; for by His wounds you [who believe] have been healed", 1 Peter 2:24. AMP.
Why are passing through these trying times? Jesus tells us the reason for this in John 16:33, "I have told you these things, so that in Me you may have [perfect] peace. In the world you have tribulation and distress and suffering, but be courageous [be confident, be undaunted, be filled with joy]; I have overcome the world." [My conquest is accomplished, My victory abiding.]" AMP. Yes, we are all passing through trying times, and we will have to all choose to exercise our faith and fight the good fight of faith. But the good news in all of this is Jesus already fought the battle and we win!
Do I believe we are living in the last days? Yes, I do. But even still, God has not left us powerless. He has given to us all His authority over our enemy, satan and over all of his wicked works–including this Coronavirus. This is what He promises us in Luke 10:19 from the Amplified Version of the Bible, "Listen carefully: I have given you authority [that you now possess] to tread on serpents and scorpions, and [the ability to exercise authority] over all the power of the enemy (Satan); and nothing will [in any way] harm you." He has empowered His followers with His authority over this and all virus'.
And we can be rest assured that He is not going to back down from His Blood Covenant with His people. I love the security we have in our Lord and Savior. And I often tell Him so. I say to Him, "Thank You, You are the Lord, You do not change (MAL. 3:6). You are the same yesterday, today and forever (HEB. 13:8). You, God are not a man, that You should lie, Nor a son of man, that You should repent. Have You said, and will You not do? Or have You spoken, and will You not make it good? (NUM.23:19). If I am faithless, You remain faithful; You cannot deny Yourself. (2 TIM. 2:13). The grass withers, the flower fades, but the word of my God stands forever." (IS. 40:8). We have the blessing of security that God will not break His promises to us. Healing, deliverance, divine protection and provision will never be removed from the Blood Covenant.
Let's look at real-life situation about God's protection from the spirit of death. Remember the testimony of Moses and the Israelites, and the 10 plagues that came upon the earth because the Pharaoh refused to listen to the prophetic message from Moses to let God's people go? And how God made a way of escape for them from the spirit of death with the 10th plague. What were they to do? They were to paint the blood of a lamb over the doorposts of their homes. And when the spirit of death came to the door if the blood of a lamb had been applied it could not enter into that household. It would back away and look for another victim that did not apply the protection of the blood of a lamb over their household.
And this all happened under the law of Moses, the Old Covenant, but we have a better Covenant, the New Testament. Jesus Christ, the Lamb of God, paid the full price for our redemption with His shed blood at Calvary. But we must apply the all-powerful Blood of Yeshua over our lives. How do we do this? By faith. And this faith is voice activated. Romans 10:9-10 reveals how this is voice activated, "If you confess with your mouth the Lord Jesus and believe in your heart that God has raised Him from the dead, you will be saved. For with the heart one believes unto righteousness, and with the mouth confession is made unto salvation." Along with eternal life, Salvation includes healing and deliverance.
And right now, we are going to spiritually paint with words of faith– divine protection, health and healing over our lives and the lives of our loved-ones from the Coronavirus.
A CONFESSION OF FAITH FOR PROTECTION AGAINST THE CORONAVIRUS
In Your name Jesus, I renounce the spirit of death and this Coronavirus that has come to steal, to kill, and to destroy us (JN 10:10). And by the healing virtue of Your Holy Word, I apply the power of Your Blood over myself and my family. I declare that No weapon formed against us shall prosper (IS. 54:17), no evil will befall us, nor will any plague come near our dwelling (PS. 91:10).
You, Lord are faithful, who will establish us and guard us from the evil one (2 THESS. 3:3). But You also gave us Your authority to trample on serpents and scorpions, and over all the power of the enemy, and nothing shall by any means hurt us (LK. 10:19). You created us in Your image, as Jesus is so are we on this earth. And you gave us dominion over every living thing that moves, including this virus (GEN. 1:26-28, 1 JN. 4:17).
Lord, You are our refuge when we are oppressed, and in times of trouble. And we know Your name and we put our trust in You; for You, Lord, have not forsaken those who seek You (PS. 9:9-10). I will bless my Lord, O my soul, and forget not all Your benefits: who forgives all our iniquities, who heals all our diseases (PS. 103:2-3). And saves us from deadly pestilence (PS. 91:3).
Willingly, You bore our griefs, and carried our sorrows and pains, You were stricken, struck down and degraded and humiliated by the Father. You were wounded for our transgressions, crushed for our wickedness, [our sin, our injustice, and for our wrongdoing]; You were punished for our well-being, and by Your stripes (wounds) we are healed (IS. 53:4-5).
Lord God, Your Word teaches us that, Death and life are in the power of the tongue, and those who love it and indulge it will eat its fruit and bear the consequences of their words. PROV. 18:21. I surrender my tongue to you this day. I choose to speak life, and not death over myself and family. I declare by faith that we will not die but live and declare the works of the Lord (PS 118:17). And I declare that this coronavirus will die in my hands, and it cannot enter into my body. And if it already made its way in there without my knowing this virus dies and is eliminated from my body. I declare that my every cell, tissue, organ and system in my body are healed, made whole, strengthened, disease-free, and disease-proof for the glory of the Lord.

Lord God, I declare protection to the elderly and vulnerable members in my family. I stand on Your promise to give power to the weak, and to those who have no might You increase strength (IS. 40:29). And as we wait upon You Lord, You shall renew our strength; we shall mount up with wings as eagles; we shall run, and not be weary; and we shall walk, and not faint (IS. 40:31).
I choose to believe Your report that promises to heal me and my loved ones in spirit, soul and body (IS. 53: 1,4-5). I will obey Your counsel and believe Your promise, I will not fear, for You are with me; I will not be dismayed, for You are my God. I believe You when You say to me that You will strengthen me, Yes, You will help me, You will uphold me with Your righteous right hand (IS. 41:10).
I will be still and know that You are my God (PS. 46:10), You will keep me in perfect peace, because my mind is stayed on You, because I trust in You. (IS. 26:3). For the weapons of my warfare are not carnal but mighty in God for pulling down strongholds, casting down arguments and every high thing that exalts itself against the knowledge of God, bringing every thought into captivity to the obedience of Christ (2 COR. 10:4-5).
As for me and my house, we will serve the Lord (JOSH. 24:15). Your word is hidden in our hearts (PS. 119:11), we will remain faithful and wise servants (MATT. 24:45-46), we choose Your joy for our strength (NEH. 8:10), we will love You, Lord with all our heart, soul and mind, and we will love our neighbor as we love ourselves (MATT. 22:37-39). We will reach out to those in need and release your healing power into those that are sick, and because we believe they will be healed (MK. 16:17-18).

I encourage you to use this confession of faith against the Coronavirus and pray it over yourself and your loved ones daily.
To learn more about conquering the spirit of death, click here to purchase a copy of my latest book, "Conquering the Spirit of Death".
Click here for healing events.
© 2020 Author Becky Dvorak–Healing and Miracles International, All rights reserved.