Daily Improvements From a Stroke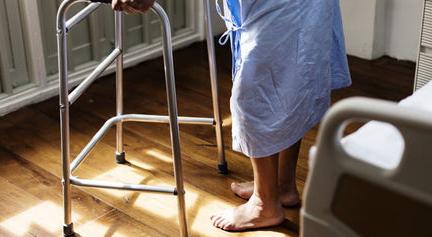 Do you remember the lady from the other day that wrote concerning the need for healing prayer for her husband who suffered from a stroke? Well, I want to write and share her testimony with you about what they are witnessing since this prayer of faith was verbally released over him.
"Again I say to you, that if two of you agree on earth about anything that they may ask, it shall be done for them by My Father who is in heaven", Matthew 18:19.
First of all, this is the prayer that we came into agreement for her husband's healing:
"In the name of Jesus' I renounce the power behind this stroke and speak life into his brain cells and command his brain to be recreated and made whole for the glory of the Lord. All the issues from this stroke be healed and made whole, and all negative side effects be reversed for God's glory.
I renounce all word curses that have been spoken over this family and release the power of deliverance that Jesus provided for us when He became the curse to undo the curse for us in Jesus' name, amen,"
Now she writes to report the daily improvements they are witnessing and says;
"Since the prayer you prayed over John there have been more significant improvements daily but on Sunday, yesterday a fog over him lifted! He had his confidence back and the effects of the stoke were broken over his spirit and it lifted. A childishness left and his mind was able to comprehend the word and start to use his imagination to see his hand move and comprehend Gods word. He even asked for a mirror to help him work on his walking gate in therapy. It is His right side and hand that that was attacked and he is recovering from. He grabbed yesterday on to Isaiah 41:10 that his friend gave him and typed it and emailed it to me with one hand!
"So do not fear, for I am with you; do not be dismayed, for I am your God. I will strengthen and help you; I will uphold you with my RIGHTEOUS RIGHT HAND."
Praise God and thank you!"
This is such an encouraging testimony of how this couple believed in the healing power of Jesus and are not only speaking words of life over his body, but also putting action behind these faith-filled words. If they can believe the Lord for their manifested healing from a stroke, so can you. You can believe Him for whatever it is you have need of. 
Click here to learn about the power of your words in Becky's new book, The Prophetic and Healing Power of Your Words.
Click here to visit Becky's ministry itinerary.
© 2019 Author Becky Dvorak–Healing and Miracles International, All rights reserved.