A Deep Cleansing is Taking Place–Prophetic Word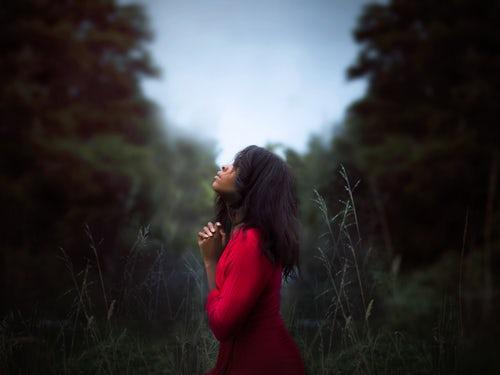 This is the prophetic word of the Lord He gave to me to share with you this night of March 28th, 2021.
A deep cleansing is taking place.
And I am cleansing from the foundations.
Because My people who are called by My name are founded upon My Rock, the Rock of Salvation.
Salvation goes to the very core of your spiritual being.
And My people have been standing upon shaky ground, and I will not stand still and allow My people to sink upon the sands of this world.
During this shaking, earthly things are falling apart. And during this shaking I say to you, "Hold onto the power of My Word. Have I not said to you from times of old, "The grass withers and the flowers fade, but My Word lives forever." My Word is eternal.
And I say to you, "Know that whatever can be shaken will be. I will leave no stone untouched. My Son is coming back for a bride who is without spot or wrinkle. And the Church has many spots to be removed and deep wrinkles that need to be ironed out.
I also speak peace into your inner being. I say to you, "Do not be afraid and do not fret for I am faithful and true and I will be with you through it all.
I remind you that this is a deep cleansing. And this deep cleansing is going to expose the intentions of the hearts of man. And this heart exposure is going into all realms—spiritual exposure of the individual. I have said you will know them by their fruits, and no longer will I hide the spiritual fruit from the eyes of My people. And once you see, and you will see the heart condition of all around you, then you are held accountable to act accordingly.
This season is troubling, and you will see more and more that will trouble you. But trust Me to lead you and guide you through it all. Know that I have given you all that you have need of to overcome the trouble of this earth—that serpent of old and his wicked bag of tricks.
Beware of his bag of tricks that he will use against you to lead you astray in these last days. Know the signs of the times and the season that you are living in. Accept my challenges in My Word for these ultimate days, "Be about My heavenly Father's business and win the lost, bring them into the fold of My Father. Know the power that raised Me from the dead and that it lives and resides on the inside of you waiting for you to release His power by faith."
Recognize that the Church is not about buildings and programs. It never was and it never will be. The Church is the people, those that love Me. Do you love me? Feed My sheep. Do you love Me? Tend to My lambs. Give out the spiritual food for My people to feast upon. Learn to feed yourselves on the Word of God that has been set before you.
Oh, My people, have become weak because they have not fed their own faith. But I rebuke you out of a spirit of love—Myself that I have given freely to you. I say to you, "You have forgotten your first love—Me. Remember Me and all that I delivered you from. Return to your first love and walk in the revelation of the grace that I gave to you."
Be not afraid, be not ashamed of the gospel of Jesus Christ. I am not ashamed of you. I stand in the gap for you. I gave them My back to stripe for your healing of spirit, soul and body. And I say to you, "When you take a stand for Me, I stand for you."
Oh My children, I have not forgotten you. I have not tossed you aside. But I carry you in the center of My heart. You are precious to Me, and My precious thoughts concerning you out number the sands of this earth. I say, "Do not run and hide from Me. I see your brokenness, and I sense your broken hearts. But I say to you, "Arise in the power of boldness in this late hour. For during this late hour I will release a great power that this earth has not seen since the day I rose again from the dead.
I remember that day well. I was released from the powers of hell, and I possess its keys. And in Me you are free from the satanic power of that place.
You may be small-in-number, but in the spirit realm you are giant in the realm of faith. And your great faith is pleasing to me. And I have given you the power of My boldness, and I ask you to meet me at the throne of My grace and make your petitions known onto Me and know that as I hear and record your prayers of faith that you will receive the good of the land, My land. And I will hold you up and not let go. Trust Me, and trust in My ways-even when you do not see My hand moving, know that it is moving on your behalf.
I love you My sons and My daughters.
Thus sayeth the Lord of Hosts to you this day.
Becky Dvorak is the host of the dynamic teaching program, Empowered for Healing and Miracles, featured globally on the It's Supernatural! Network on ISN. Join her on Mondays at 8:30 AM and 8:30 PM EST.
Click here to order a copy of Becky's latest book, "Conquering the Spirit of Death".
Click here to visit Becky's ministry itinerary. 
© 2021 Author Becky Dvorak–Healing and Miracles International, All rights reserved.