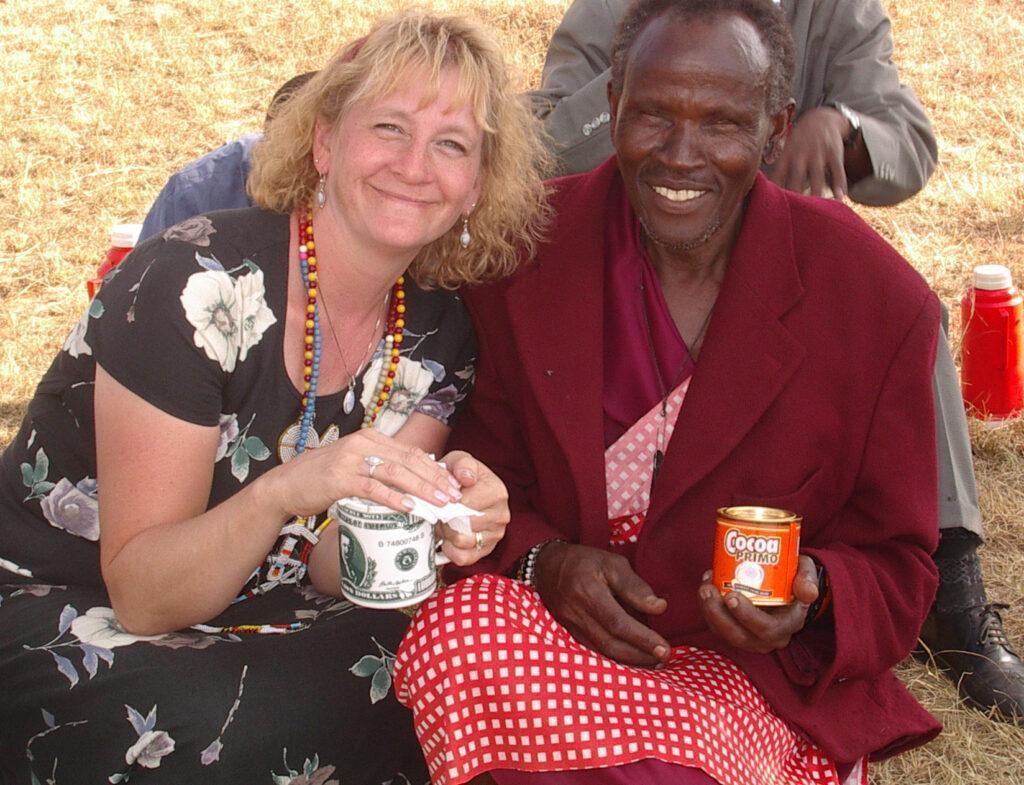 Scripture Reading:  "But without faith it is impossible to please Him, for he who comes to God must believe that He is, and that He is a rewarder of those who diligently seek Him." Hebrews 11:6
 I was teaching the Word to the Maasai people in the Serengeti Plains. After ministering in a particular village, we were invited by one of the elders to eat at their home. The other ladies and I were sitting on a log outside and chatting about how the day went. When I looked up the elder of this village, Noah was walking towards me with a tray in His hand. On the tray was a ceramic cup filled with hot water and a small can of hot chocolate mix. And he served me a cup of hot chocolate.
Everyone was amazed by this gesture. In this region of the world, women are not served, but serve men. And then I was to find out later, that our brethren were trying to guess which one told Noah how much I enjoyed sipping a cup of hot chocolate. When they realized that no one told him they tried to figure out just how this elderly man obtained a can of hot chocolate mix for me, since there were no local stores in the bush.
 I do not know how he obtained this chocolate for me, but I know that he made an extra effort to bless me, and he risked his reputation and broke tradition and served me, a woman. And this sweet gesture of kindness witnessed to our brethren that God will go out of His way and reward those who faithfully and diligently seek Him.
Whatever the Lord has asked of you, do it with your whole heart, regardless of the many obstacles you will encounter.
Click here to visit Becky's ministry itinerary.
© 2016 Author Becky Dvorak–Healing and Miracles International, All rights reserved.