Is My Place of Worship in Right Standing with Jesus?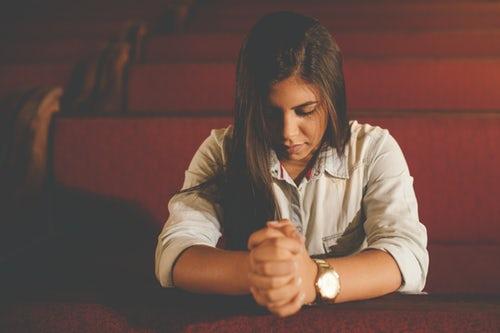 We are examining our hearts and locating where we are spiritually by looking at the seven churches that Jesus addresses in the Book of Revelation. We talked about the Church of Ephesus, and how they fell out of love with Jesus, and asked ourselves the hard question, "Do I still love Jesus like I once did before?" Then we read about the Church of Smyrna, who are persecuted for their faith in our Lord. And we questioned ourselves, "Do I have the level of faithfulness it takes to endure persecution?" These are tough questions, but we want to revive our spirit-being, to refresh our personal relationship with our Lord and Savior, Jesus Christ, and to examine our spiritual condition so that we can make the necessary adjustments to overcome the wiles of the enemy.
Today, we are going to look at the next Church addressed in Revelation 2:13-17. "'I "know where you dwell, where Satan's throne is; and you hold firmly to My name, and did not deny My faith even in the days of Antipas, My witness, My faithful one, who was killed among you, where Satan dwells.  But I have a few things against you, because you have some there who hold the teaching of Balaam, who kept teaching Balak to put a stumbling block before the sons of Israel, to eat things sacrificed to idols and to commit sexual immorality. So you too, have some who in the same way hold to the teaching of the Nicolaitans. Therefore repent; or else I am coming to you quickly, and I will wage war against them with the sword of My mouth. The one who has an ear, let him hear what the Spirit says to the churches. To the one who overcomes, I will give some of the hidden manna, and I will give him a white stone, and a new name written on the stone which no one knows except the one who receives it.'"
The Church here in Pergamum are not part of the true Church. Infact, Jesus says their dwelling is with satan. They are a cult. Their sins are idol worship, false gods, false teachings, and acts of immorality. They are spiritually lost and receive the warning to repent, or He will make war against them. These are very strong words to hear God speak forth. But there are so called Churches, that are so full of the devil, and personal relationship, and teaching their people to walk in holiness is so far from their goals. They are enemies of God, not to be trusted, not to be attended, and they are to be called out for the deceptiveness. 
Here's a few questions you should ask yourself, "Does my place of worship lift up Jesus as the true God? Do they encourage the people to be born-again? Do they teach the Word of God? Or do they promote tolerance of evil? Have they become more concerned about being politically correct, than teaching people to be free from their sin?" The final question to ask yourself right now, "Is my place of worship in right standing with Jesus?" If your place of worship does not teach the truth, then you need to find a new place of worship.
Let's pray.
"Father God, I don't like it, but my place of worship is not a true place of worship. You and the plan of redemption are not the foundation. They are changing their views and are lining themselves up with the sins of this world. I repent for being a part of this madness. Forgive me, for not taking a stand, and looking for a new place of worship. Holy Spirit, lead me to a new Church where you really are the center, where I can grow in the power of the Word. In Jesus' name, amen and amen."
Order a copy of Becky's new book, "The Waves of Healing Glory".
Click here to visit Becky's ministry itinerary.
© 2022 Author Becky Dvorak–Healing and Miracles International, All rights reserved.