Loosed From Your Infirmity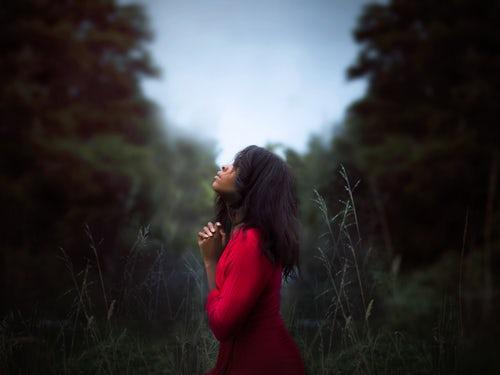 Jesus was teaching in the synagogue on the Sabbath. There was a woman present who had a spirit of infirmity for 18 years; she was bent over and could not raise herself up. When Jesus saw her, He said, "Woman, you are loosed from your infirmity", Luke 13:12. And He laid His hands on her, and she was instantly healed and glorified God. The ruler of the synagogue was indignant that Jesus had healed her on the Sabbath, but Jesus rebuked his hypocritical spirit. And the multitude rejoiced for all He had done.
Can you imagine being this woman? Being bent over for 18 years, going in and out of the service with no change, and not knowing there was even hope for change. Until one day, the Healer, Jesus Christ comes and releases His faith and she is loosed from "her" infirmity.
Wait a minute, didn't I tell you before that you are not to claim sickness, disease or weakness as your own? You are exactly right. Why? Because when this happened Jesus had not released His blood yet to purchase this woman's infirmity, so back then it did belong to her. But since this time, He has sacrificed Himself, He shed His blood and in doing so purchased these accursed things such as sickness and disease from you. So, for this reason you no longer claim sickness as your sickness. In reality, it belongs to Jesus He paid for it with His blood.
In the healing ministry I meet many people who possess, lay claim of the sickness and disease that has them severely bent over in one way or another with the use of possessive pronouns. They haven't been taught they have been loosed. In fact, many teach from the pulpit that this is from God, as if cancer or any other disease was a prized possession to hold onto.
I met one such Christian woman, who suffered for 25 years from a tethered spine. She was in excruciating pain always. There was no drug, therapy, surgery that could release her from unbearable pain. She attended Church regularly with no hope to be pain-free. What sorrow!
Then one evening she came with her daughter, in fact she traveled for 5 hours in severe pain to come to a healing service. There she heard for the first time from God's Word why she could be healed. She listened intently to every word taught about how Jesus purchased this sickness, disease, weakness from satan with His blood so that she could be free from it.
After the Word of God was brought forth with authority she stood up, and with tears flowing from her eyes came forward. I asked her if she was ready to be healed, and with her frail body in my arms she said, "Yes". Immediately, she was loosed from 25 years of insufferable pain from a tethered spine for the glory of our Lord.
And now you can activate your faith in the healing power of His redemptive blood, because you have been loosed, once and for all from all sickness, all disease, and from all weakness. In Jesus' name, be healed.
Click here to visit Becky's ministry itinerary.
© 2016 Author Becky Dvorak–Healing and Miracles International, All rights reserved.