Make the Devil Tremble –Pray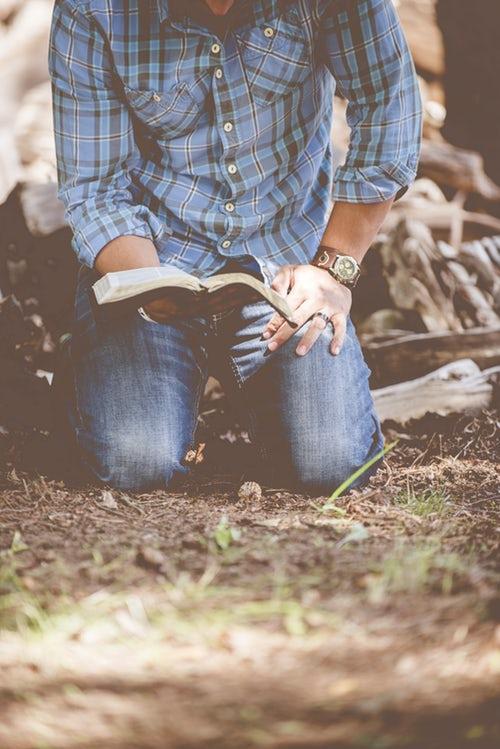 There are times when God's people refrain from entering into prayer because they do not believe that their prayers will be heard, or their words are not grand enough for the Lord to listen to. They fear they are not forgiven of past sins, and many other reasons. And this is exactly the plan of the enemy, satan to whisper lies to you so that you will not use this powerful weapon of warfare–prayer. But don't you listen to that lying thief. If prayer wasn't so powerful he wouldn't spend so much of his time to convince you otherwise. 
I read a book many years ago called, "Touch the World Through Prayer", by Wesley L. Duewel. It's been many years since I read the book and I can't remember anything about it except for the following, "The devil trembles when he sees God's weakest child upon his knees." I say, "Amen!" to this quote.
So, the next time the devil has you hoodwinked into thinking that your prayers aren't important, quote a few of the following Scriptures at him. And then pray in faith, believing that your prayers really do make a difference.
If my people, which are called by my name, shall humble themselves, and pray, and seek my face, and turn from their wicked ways; then will I hear from heaven, and will forgive their sin, and will heal their land, 2 Chronicles 7:14.

Therefore I say unto you, What things soever ye desire, when ye pray, believe that ye receive them, and ye shall have them, Mk. 11:24.

 The Lord is nigh unto all them that call upon him, to all that call upon him in truth, Ps. 145: 18.

Likewise the Spirit also helps in our weaknesses. For we do not know what we should pray for as we ought, but the Spirit Himself makes intercession for us with groanings which cannot be uttered, Rom. 8:26.

But ye, beloved, building up yourselves on your most holy faith, praying in the Holy Ghost, Jude 1:20.
Let's do just that now–pray.
Father God, in the mighty name of Your Son, Jesus, I pray. I pray in faith and thank You that You hear me when I pray in faith. You put importance upon my supplications. When I pray things happen in the supernatural realm and turn the natural world around me upside down.
I thank You, that through Your love and mercy that I can pray for my loved one and You will forgive them of their sin that does not lead to eternal death.
I thank You, Holy Spirit that I can build myself up when I pray in tongues. And I also thank You that when I don't know how to pray through a situation, that while I pray in tongues You pray through me the perfect will of the Father.
Father God, how great a gift You have given to me, the ability to access the throne of Your grace, anytime, and anyplace.
In Jesus' name, I pray, amen.
Click here to visit Becky's ministry itinerary.
© 2018 Author Becky Dvorak–Healing and Miracles International, All rights reserved.