The Prayer of Faith Saves a Boy's Life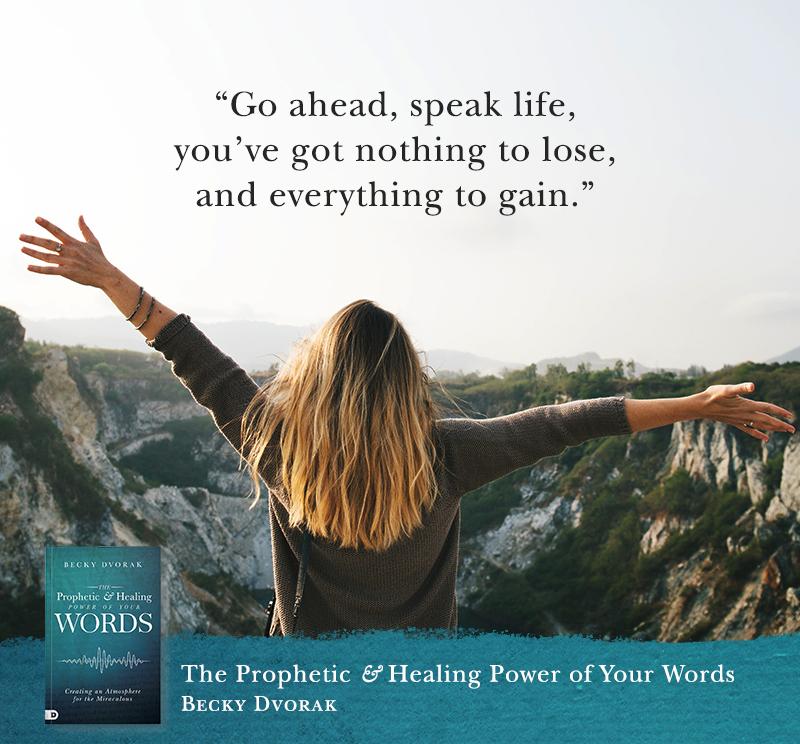 The prayer of faith saves a boy's life, but before you read this wonderful testimony that just took place let's talk about faith and the prayer of faith. (This teaching comes from "The Prophetic and Healing Power of Your Words", Chapter 8, "Prayer Strategies" on page 149.)
What is faith and the prayer of faith? First we have the matter of faith. What is it? Certainly it's not feelings. According to Hebrews 11:1, "Now faith is the substance of things hoped for, the evidence of things not seen. " Faith is a supernatural foundation, it literally upholds you. Its strength depends upon your relationship and communication with Elohim, the Father, Son, and Holy Spirit.
Interestingly, James refers to something called the prayer of faith in his writings. We would think that when we pray we use faith, but apparently this is not always the case. Much of what is said during prayer is not faith at all. Let's face it, there is a lot of whining, complaining, and blaming going on during prayer.
And how many times have you heard it said in prayer, "If it be Your will…" There is no faith activated in a prayer like this. This statement shows that the heart is not settled upon God's will in the matter. It reveals insecurity and a lack of trust in the God who truly cares for your needs.
This is especially true when it comes to prayer for healing. If we do not know the will of God to heal, we cannot pray with faith and believe that God hears us and responds to us according to our words full of faith. …
On Thu, Sep 19, 2019, 10:58 PM I receive an urgent prayer request for a young boy who was in a serious accident at the point of death.
"Mrs. Becky,
My co-worker called to inform me that her son was riding his bicycle when a car accidentally hit him. Her son had surgery on his brain and leg. She shared with me that the doctors told her that his blood level is too low and he does not think he will make it. Can you stand in agreement for Dion? I believe God will heal this precious child in the name of Jesus.
Thank you always,
Paulette"
My response to Paulette's prayer request, 2019-09-19 22:04
"In the name of Jesus I renounce this spirit of premature death over this child. I command it to leave him. I release the Spirit of Life to flow in and throughout his entire being. I speak to his brain, heart, lungs, kidneys, and all other organs to be recreated. I command you to not shut down, but to come back to life in Jesus' mighty name, I say LIVE in the name of Jesus. Holy Spirit hover over this little one in Jesus' name, amen and amen.
Call his mom and read this aloud to her in Jesus name, amen."
On 2019-09-22 00:02 Paulette responds with a wonderful praise report.
"Mrs. Becky,
Glory be to God! After following instructions and saying the prayer out loud that you sent. A miracle from God happened. Dion's mom said the doctors completed the CT Scan and ran tests and could not find where the bleeding was coming from in her child's head. The doctors told her that her son was supposed to be dead because the fracture that was connected to the skull, and a vessel was bleeding. The doctors told her to call her family and get her son's affairs in order.
But while her son was in ICU, and right after saying the prayer you sent out loud over him, she said the four doctors who were examining her son told her that her son will recover.  And all of sudden they were able to reach a vessel that was far back in his skull and impossible to reach, but now they were able to reach it and stop the bleeding.
He is out of critical condition and the doctors expect to move him out of ICU soon. He is eating and talking too. The doctors are still in shock.
Dion's mom said, "God is amazing!"
And I Praise God, our healer! God bless you, Mrs. Becky."
The prayer of faith is such a powerful gift given to all of us who will actively believe and receive all the goodness God has for us. Will you activate the prayer of faith today?

Click here to purchase your copy of Becky's book, "The Prophetic and Healing Power of Your Words", and learn how to decree faith, and much more.
Click here to visit Becky's ministry itinerary.
© 2019 Author Becky Dvorak–Healing and Miracles International, All rights reserved.