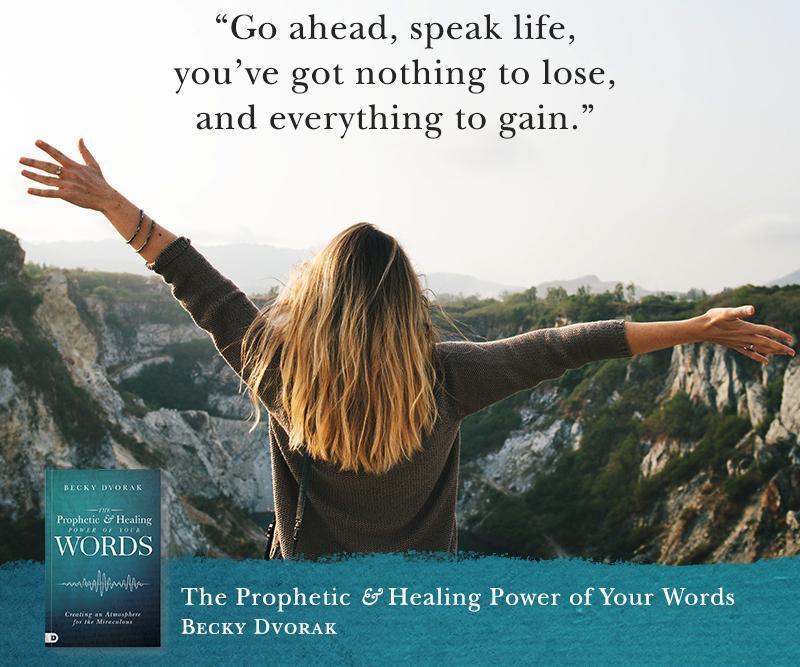 December 26, 2018 Victor writes requesting prayer for his little girl who has been suffering with epileptic seizures for 7 months. He writes, "Dear Becky, please pray for my daughter (3 years plus) who has been suffering epileptic seizure disorder for about 7 months now. I believe in the Spiritual Authority & God's Grace for Healing upon you Ma & I am confident that my daughter will be completely healed when you pray for her. Thanks Ma."
I respond with a prophetic prayer of faith for her deliverance and healing. "In the name of Jesus' I renounce this spirit of death, epilepsy and seizures attacking your daughter. I release the healing power of Jesus to flow in and throughout her brain. I command all pathways that have been dug out in her brain for seizures to follow to be supernaturally erased for the glory of God and no new pathways for seizures may be redug for the glory of God. No more seizures because there is no more epilepsy for the glory of Jesus, amen and amen."
January 2, 2019 Victor writes to testify of his daughter's glorious healing. He shares, "Dear Becky, the Almighty God is indeed still in the business of doing the impossible and the miraculous. I can confirm to you that the seizures have all stopped; this is so breathtakingly miraculous. My family & I are completely dazed & awed at the Power of God at work. It just happened just like that. My daughter has regained her perfect state of health. The most astonishing fact is that she got completely healed before we crossed into the New Year. Now, we are confident that she can resume school with her peers after the holidays. Oh, Jesus Christ is indeed the same yesterday, today and forever. We stand amazed at the Power of the Almighty God. To Him be all the Glory, honor and adoration forever and ever. I celebrate the Grace of God upon your life Ma. May God bless and take your ministry to yet more glorious and greater dimensions far beyond your greatest imaginations and expectations. AMEN."
This is what happens when we put our trust in the redemptive work of Jesus, and use the power of the spoken word and prophesy healing in His name.
Click here to learn more in Becky's new book, The Prophetic and Healing Power of Your Words.
Click here to visit Becky's ministry itinerary.
© 2018 Author Becky Dvorak–Healing and Miracles International, All rights reserved.