Still Hope With a Dim Chance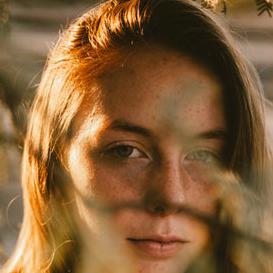 Scripture Reading: Genesis 1:1-5, "In the beginning God created the heavens and the earth. The earth was without form, and void; and darkness was on the face of the deep. And the Spirit of God was hovering over the face of the waters. Then God said, "Let there be light"; and there was light. And God saw the light, that it was good; and God divided the light from the darkness.  God called the light Day, and the darkness He called Night. So the evening and the morning were the first day."
Your situation may appear as the earth does on the first day of creation, formless, void and full of darkness. The symptoms are worse, the medical reports are bad, and the doctors tell you it is time to put your affairs in order. But even though this world gives you a dim chance, with Jesus, you are not without hope.
2 Chronicles 16:9 tells us that the Spirit of God is moving to and fro throughout the whole earth looking for someone to show Himself strong through.
You can choose to be that someone that He reveals Himself mightily through. All it takes is a willing person with a sold-out heart towards Him, and that dim chance transforms into a bright hope with a future to fulfill.
I met a woman at a healing service held in Phoenix, Arizona. She had traveled from another state to come to this healing service. Cancer had eaten away at her hip and she could not walk, immediately after I placed healing hands upon her, and renounced this disease and the effects of this disease, and released the creative power of the Holy Spirit into her she was squatting, jumping, running and praising God!
You see, this woman made herself available to be a someone that the Spirit of God could reveal himself through mightily. She did not allow the obstacles of the day to interfere with her decision to be a willing vessel for a miracle. She could not walk on her own, her husband and sister carried her into the meeting. She was is severe pain, but she traveled across several states to come. The medical reports for this woman were dim and without hope, but she did not give up. She activated her faith, not just with words, but with action too.
No matter how dim the medical report looks, you can activate your trust in God's miraculous power to turn the situation around for His glory. Are you willing to be that someone today that the Holy Spirit can reveal Himself real strong through? This is my prayer for you today, that hope will arise within you to believe, even though you've been given a dim chance, remember, with Jesus there's still hope.

Click here to visit Becky's ministry itinerary.
© 2016 Author Becky Dvorak–Healing and Miracles International, All rights reserved.