The Blessings of Faithfulness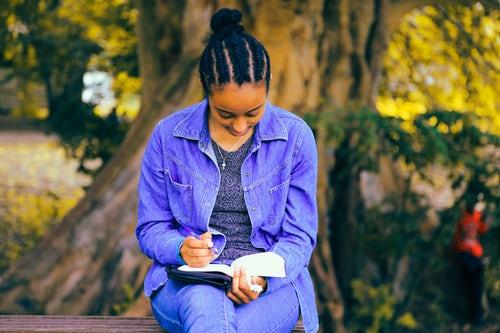 Today we are going to consider the blessings of faithfulness by looking at the church in Philadelphia from Revelation 3: 7-13. Let's begin by reading this portion of Scripture from the New King James Version of the Bible.
7 "And to the angel of the church in Philadelphia write,
'These things says He who is holy, He who is true, "He who has the key of David, He who opens and no one shuts, and shuts and no one opens": 8 "I know your works. See, I have set before you an open door, and no one can shut it; for you have a little strength, have kept My word, and have not denied My name. 9 Indeed I will make those of the synagogue of Satan, who say they are Jews and are not, but lie—indeed I will make them come and worship before your feet, and to know that I have loved you. 10 Because you have kept My command to persevere, I also will keep you from the hour of trial which shall come upon the whole world, to test those who dwell on the earth. 11 Behold, I am coming quickly! Hold fast what you have, that no one may take your crown. 12 He who overcomes, I will make him a pillar in the temple of My God, and he shall go out no more. I will write on him the name of My God and the name of the city of My God, the New Jerusalem, which comes down out of heaven from My God. And I will write on him My new name.
13 "He who has an ear, let him hear what the Spirit says to the churches."'
In verse eight He says, "I know your works." Now according to the Scriptures, we realize that we do not earn our Salvation by our good works, but that we are created to do good works. Ephesians 2:8-10 says, "For by grace you have been saved through faith, and that not of yourselves; it is the gift of God, not of works, lest anyone should boast. For we are His workmanship, created in Christ Jesus for good works, which God prepared beforehand that we should walk in them."
Good works is also a matter of the heart, and the manner in which we do them reveals our intentions. Matthew 5:16 tells us, "Let your light so shine before men, that they may see your good works and glorify your Father in heaven." We can perform good works for God's glory or for our own. And obviously the one that does them for God's glory works them from a faithful heart to the Lord. The motive of the other is self-seeking, and people-pleasing, and misses the mark entirely. We are to glorify our Father in heaven by our good works. 
The questions we should examine ourselves with here are, "Why am I doing what I do?" And "Who receives the glory for what I do?"
Because the church in Philadelphia passes the test of good works, they are found to be faithful, and receive a special promise, "I have set before you an open door, and no one can shut it." The seed of faithfulness harvests an open door to Heaven. And we want this door wide open with no hinderances between us and Father God. We need His approval for what we do on this earth. And faith is the only thing that pleases Him. "But without faith it is impossible to please Him, for he who comes to God must believe that He is, and that He is a rewarder of those who diligently seek Him", Hebrews 11:6.  May we be diligent in our faith walk to please Him, and to honor Him in all that we do.
What are a few things that stood out to our Lord about these followers of His?
He notes, "for you have a little strength". You may think that you are weak, but the good news is that even when we feel weak, He remains strong in us. And He never intends for us to do this all on our own, but to rely upon His strength and power. He gives us these encouraging words in Zechariah 4:6, "'Not by might nor by power, but by My Spirit,' says the Lord of hosts." He gives to us all that we have need of during difficult times, His Spirit. 
He also acknowledges that they, "Have kept My word." Psalm 119:105 guides us with these words, "Your word is a lamp to my feet
And a light to my path." His Word is our guiding light in the darkness of this earth. It's our spiritual map to live life by. 
And one last characteristic in verse eight that I want to address that Jesus uses to judge them faithful is that they, "and have not denied My name." We are living in turbulent times, and we are seeing the faithless denying His name. And unfortunately, we are going to witness this more and more, but even though many fall away, does not mean we have to. We have a choice to make, either we acknowledge or deny the name of our Lord. Let us make the right choice and acknowledge Him in all of our ways. Proverbs 3:5-6, "Trust in the Lord with all your heart, and lean not on your own understanding; In all your ways acknowledge Him, and He shall direct your paths." And one final verse from Matthew 24:13, (AMP), "But the one who endures and bears up [under suffering] to the end will be saved."
You see, there are major spiritual blessings to being faithful to our Lord and Savior, Jesus Christ.
Let us pray.
"Father God, we choose to put our complete trust in You, and to acknowledge You in all our ways. We make the quality decision to serve you, and not ourselves, and to glorify You with our good works that You created us to do. Help us during times of weakness, remind us that You have given to us all we need during turbulent times–Your Spirit. Holy Spirit, You are a rich and wonderous gift to us, and You remain strong within us always. Help us to remain faithful and true to You, Father God, Jesus, our Redeemer, and Holy Spirit, our Comforter. In Jesus' precious name we pray, amen." 
Order a copy of Becky's new book, "The Waves of Healing Glory".
Click here to visit Becky's ministry itinerary.
© 2022 Author Becky Dvorak–Healing and Miracles International, All rights reserved.