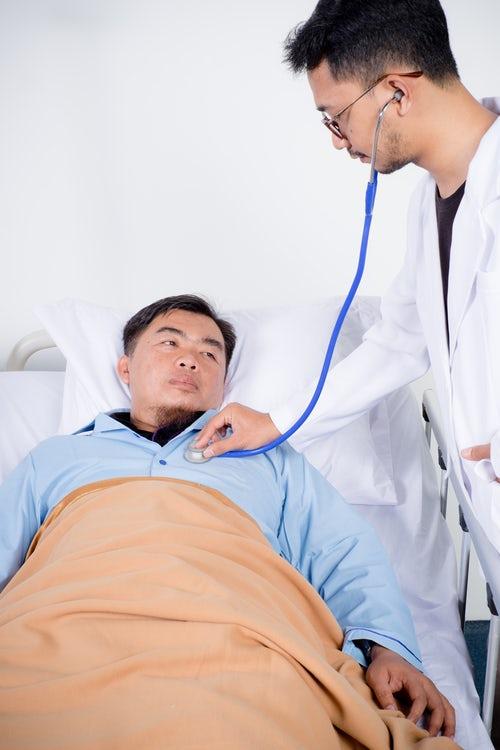 People on their deathbeds need to possess the will to live. If they lack this basic element, there is not much you can do for them in the physical. In this case, love them and make sure they are right with the Lord concerning their salvation.
But just because they say in the beginning of the battle that they don't want to fight; doesn't mean you give up. Oftentimes, people are in need of some heavy doses of encouragement. They need a reason to fight, a goal they can achieve, and a reason to believe they can conquer the spirit of death. And this is where you come in and speak the truth to them in love. Shine the light of Jesus into their hearts of despair.
If you are dealing with a young child, children tend to be very trusting and open to the healing power of Jesus, but you need to remember they are under the authority of their parents. It's the parents you need to reach with the message of faith.
What do we do if the recipient of all of our faith efforts suddenly gives up? This is a very common scenario. People are under a lot of stress, emotions are running high, the recipient is very ill and oftentimes is unable to cope with outside concerns and unresolved issues that are coming to the forefront. I find people are just not themselves, and it causes extra hurt and pain in an already painful circumstance.
Another common problem that occurs is that recipients of prayer feel like they are a burden to the family and feel uncomfortable, even guilty about it. Medical expenditures are adding up and they are concerned about how the family will cope with it all. Oftentimes, the recipient is in so much pain from the illness that their faith is worn down and they lose the will to live.
So, what do we do? I believe the best thing we can do is pour on the love and let them know that our love is unconditional. We are committed to one another in the good times as well as the bad times. And we are going to rally together and overcome this deadly disease once and for all.
I am a firm believer in life, and that we never give up on God, ourselves, or on each other. God says that we are to choose life, (See Deut. 30:19.). People on their deathbeds need a will to live.
Click to Enroll in My Current Online Healing Course: Greater than Magic Online Healing Course – Author Becky Dvorak
Click here to visit Becky's ministry itinerary.
© 2023 Author Becky Dvorak–Healing and Miracles International, All rights reserved.