Urgent! I Need Help to Believe.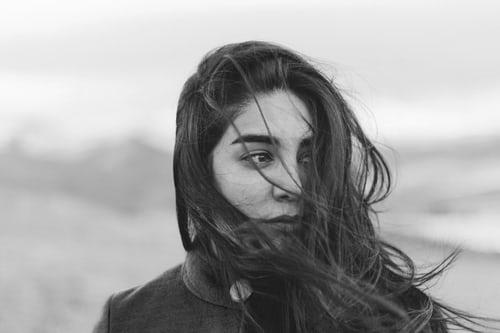 The people of this earth are in turmoil, so much has happened, and continues to happen around us. It's been one crisis after another without time to process, rest and regain their strength. People are crying, weeping for the loss of what once was, what they once had, and more importantly the for the people they have lost. And the pileup of grievous events has caused many to grow weak in the faith to believe the promises found in God's Word.
I receive many prayer requests, and this one arrives today, "Please pray that I may have the strength to believe God's word once again, I'm tired of wallowing in unbelief and doubt, but I just can't seem to bring myself to believe what I read." As I read this, I can't help but think this is someone that has been beaten down by the enemy, the devil, and they are worn down, and need a refreshing. And this plea for spiritual help is not rare, but now common. And if you are in this situation, I want to share with you what I share with this individual.
I'm not sure all that has happened to you, nor do I need to know, but I do know this that the Lord will hear when you cry out to Him. He loves you with an everlasting love, and when you feel weak, He remains strong. I pray for you for a renewal in your relationship with Jesus, that you will hunger and thirst for righteousness, and as you read the Bible, you will remember to ask Holy Spirit to lead you through the Scriptures, and that you will learn to allow Him to speak to you, teach you, lead you and guide you, and comfort you. Knowing that you are unique (PS. 139:13), you are precious (1 COR. 6:20), you are lovely (DAN. 12:3), and you are SPECIAL TO HIM TOO (EPH. 2:10). With a sincere heart ask Him right now to help you through this dry season in your life, and for Holy Spirit to refresh you, and bring joy back between the two of you.
Let's pray together right now.
Father God,
In the name of Your precious Son, Jesus', I ask for Your forgiveness for waiting for so long before reaching out for help. I don't know exactly when things started to go sour between us, but I know that our relationship is not what it once was. And I desire our relationship to be healed and strengthened. Holy Spirit, lead me back to my Lord. Help me to fall back into love with You.
Holy Spirit, lead me and guide me as I read the Word. Help me to see the truth and the reality that is penned within the pages of the Scriptures. I long to see and to understand, and to walk in the power of Your word, in Your most holy name, I pray, Amen.
I believe as you continue to call out to the Lord with an honest plea about what's going on in your soul, that barrier between you and God will start to come down, and that urgent cry for help to believe again will be answered. And with time spent in prayer and in the Word your faith will be strengthened once again.
© 2023 Author Becky Dvorak–Healing and Miracles International, All rights reserved.