Victory Over Satan's Hidden Agenda Against Us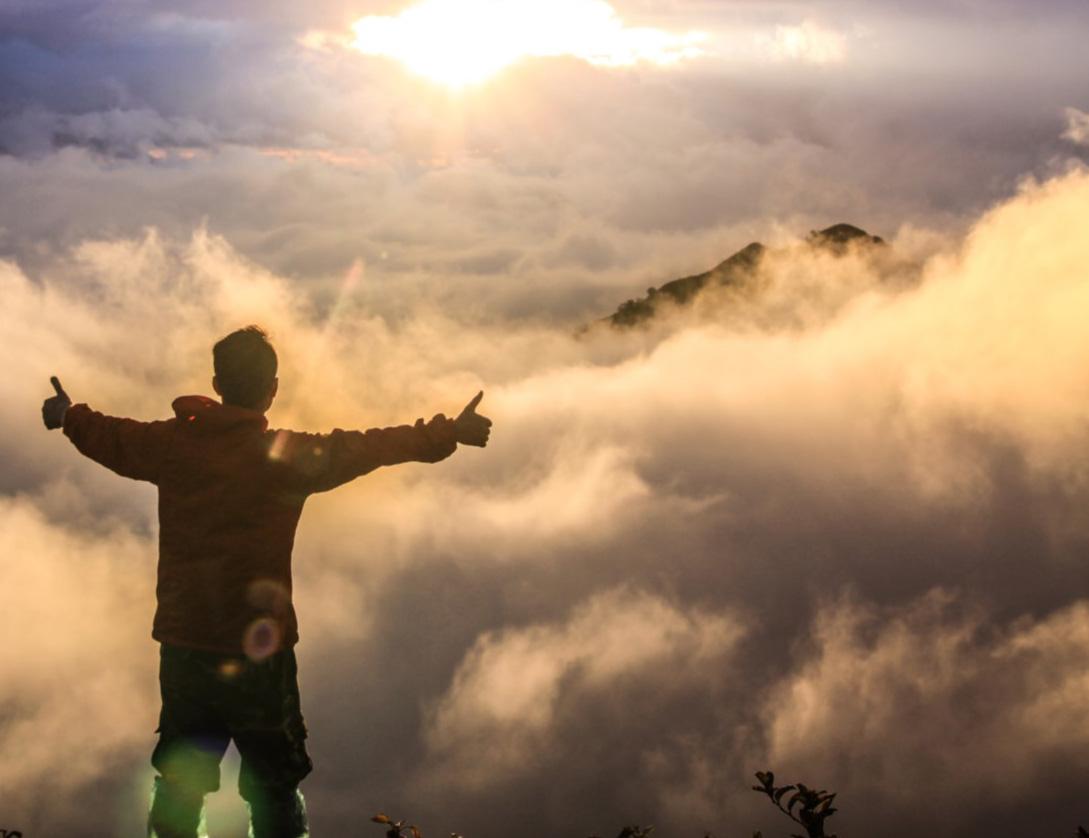 It is time for us to bring into the light satan's hidden agenda against us. Great evil has been unleashed against us, but does this mean that we are defeated and powerless against his wicked schemes against us? Certainly not! But in order to overcome we must know what God says about this secret agenda against us. It's time for victory–read on!
Number one, we have a beginning and it starts with Elohim–Father God our creator, Jesus Christ our redeemer, Holy Spirit our teacher, comforter and strength. Our enemy, satan abhors our beginning, and this is why he tries so hard to hide this foundational truth from our youth. But the Word of God, our standard clearly opens up with this truth, "In the beginning God created the heavens and the earth," Genesis 1:1. The evolution theory comes from the devil, himself, but the opening verse in the Holy Bible trumps his lies.
He also lives in fear that we would know that we are created in the mirror image of God. This is why he fights so hard against us from knowing God's plan for our creation found in Genesis 1:26-28. "Then God said, "Let Us make man in Our image, according to Our likeness; let them have dominion over the fish of the sea, over the birds of the air, and over the cattle, over all the earth and over every creeping thing that creeps on the earth." So God created man in His own image; in the image of God He created him; male and female He created them. Then God blessed them, and God said to them, "Be fruitful and multiply; fill the earth and subdue it; have dominion over the fish of the sea, over the birds of the air, and over every living thing that moves on the earth." It was the plan of Father God, Jesus Christ and Holy Spirit to create us in His mirror image, and to rule and reign as His kings and priests on this earth. Revelation 1:6 shares this powerful truth, "And hath made us kings and priests unto God and His Father; to Him be glory and dominion for ever and ever. Amen." And he fears us knowing this truth. Why? Because when we realize who we really are we become lethal against him.
And this is the reason for the transgender confusion against our youth–our future generations. If he can confuse the people about our beginning and identity, we cannot activate our authority over him. What does Jesus  reveal to us about our authority in Luke 10:19? "Behold, I give you the authority to trample on serpents and scorpions, and over all the power of the enemy, and nothing shall by any means hurt you." But if we do not know who we are, even in the natural realm, "How are we ever going to understand who we are spiritually speaking and the authority that we have been given?"  So our enemy sends out spirits of confusion to prevent this truth from being revealed to us, so we do not defend ourselves against his wickedness.
What does Jesus say about our true enemy, the devil, the serpent of old, satan, himself? "The thief does not come except to steal, and to kill, and to destroy. I have come that they may have life, and that they may have it more abundantly," John 10:10. What is the enemy stealing from the people? Security, peace, reassurance that there is a living-God that loves and cares for us and has a destiny and a purpose for us.
Let's turn to our beginning–our conception found in Psalm 139:13-16. "For You formed my inward parts; You covered me in my mother's womb. I will praise You, for I am fearfully and wonderfully made; marvelous are Your works, and that my soul knows very well. My frame was not hidden from You, when I was made in secret, and skillfully wrought in the lowest parts of the earth. Your eyes saw my substance, being yet unformed. And in Your book they all were written, The days fashioned for me, when as yet there were none of them." No matter the circumstances surrounding our beginning God was very involved in our creation. I am not saying that He planned for someone to be raped, but I am saying that even in horrific situations He was not ashamed of you. He had His eye upon you, and preplanned your destiny and purpose. He knew how you would come into this earth, but those tragic happenings would not stop His will and ability to fashion you for His glory. And this is good news to many, "How precious also are Your thoughts to me, O God! How great is the sum of them! If I should count them, they would be more in number than the sand; when I awake, I am still with You," Psalm 139:17-18. And concerning plans and purposes this is what He declares over you, His beloved, "For I know the plans I have for you," declares the Lord, "plans to prosper you and not to harm you, plans to give you hope and a future," Jeremiah 29:11. 
Becky Dvorak is the host of the dynamic teaching program, Empowered for Healing and Miracles, featured globally on the It's Supernatural! Network on ISN. Join her on Mondays at 8:30 AM and 8:30 PM EST.
Pre-order a copy of Becky's new book, "The Waves of Healing Glory".
Click here to visit Becky's ministry itinerary.
© 2021 Author Becky Dvorak–Healing and Miracles International, All rights reserved.