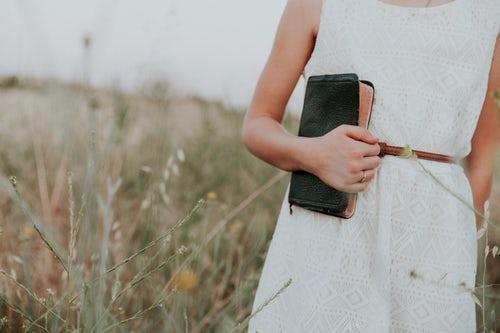 We can clearly see that this world is a mess. And it's only going to get worse, but does this mean we do nothing? No, the biblical response to the end time's crisis is just the opposite. Let's build ourselves up in the Scriptures and see why and how do we help.
Second Corinthians 5:20 states that we are ambassadors of Christ. As ambassadors we represent Yeshua, we speak His language, and we do what He does. And as His representatives on this earth we must be about our heavenly Father's business and seriously win souls. The time to win the lost is running out, and we are told to work while there is still daylight, because darkness is coming upon us. And He who wins souls is wise. Let's be wise and shine our light in the darkness for the glory of the Lord. (See John 9:4, Proverbs 11:30, Matthew 5:14-16.)
We need to be willing to step out of our comfort zone, and be strong and of good courage; not be afraid, nor be dismayed, knowing that our Lord is with us wherever we go. (See Joshua 1:9.)
We need to stop being self-centered, and love our neighbors as ourselves. (See 1 Corinthians 13:5-7, Mark 12:31.) We need to repent from this "Selfie-Society", stop worshiping the flesh, and putting ourselves up on a pedestal, and get back to worshiping God, love Him with all our hearts and reach out in love to those around us. 
We are to lead people to Jesus, and not to ourselves, and certainly not to our ministries, but to Jesus. We are imperfect humans and we will let people down and ministries will disappoint us as well. Jesus Christ is the only One that can take their brokenness and make them whole again. John 3:3 makes it plain, "Unless one is born again, he cannot see the kingdom of God." It's God and His kingdom they need to enter into , not ours'. 
Matthew 10:28 tells us that we are not to fear what the enemy threatens to do to us. Romans 8:38-39 says, "For I am persuaded that neither death nor life, nor angels nor principalities nor powers, nor things present nor things to come, nor height nor depth, nor any other created thing, shall be able to separate us from the love of God which is in Christ Jesus our Lord."
We need to remember that when we speak, we are to speak the truth in love. (See Ephesians 4:15.) The world needs Christians to rise up in love and tell them the truth–no matter what. They also need Christians to live like they actually believe that Jesus is real, and that He's coming back soon! (See 2 Corinthians 5:7-17.) Spineless religious people lead people to hell!
It's time for us to do as James teaches us in James 2: 17, 20, and in verse 26, and put action behind our faith-filled words. And remember that faith without works is dead! 
I realize times are tough, the enemy is trying hard to intimidate us, but despite all of this we are told in First Timothy 6:12 to "Fight the good fight of faith, lay hold on eternal life, to which you were also called and have confessed the good confession in the presence of many witnesses."
On a practical note, we need to begin to smile again, show ourselves friendly. (See Proverbs 15:13, 30.) Let's not be shy around people, but boldly tell them Jesus is real, and He loves them very much. And I would like to end this word of encouragement with these words from the Great Commission, "Go into all the world and preach the gospel to every creature. He who believes and is baptized will be saved; but he who does not believe will be condemned. And these signs will follow those who believe: In My name they will cast out demons; they will speak with new tongues; they will take up serpents; and if they drink anything deadly, it will by no means hurt them; they will lay hands on the sick, and they will recover."
I pray that this word of encouragement has strengthened your faith as to why and how do we help those around us. 
Becky Dvorak is the host of the dynamic teaching program, Empowered for Healing and Miracles, featured globally on the It's Supernatural! Network on ISN. Join her on Mondays at 8:30 AM and 8:30 PM EST.
Click here to order a copy of Becky's latest book, "Conquering the Spirit of Death".
Click here to visit Becky's ministry itinerary.
© 2021 Author Becky Dvorak–Healing and Miracles International, All rights reserved.