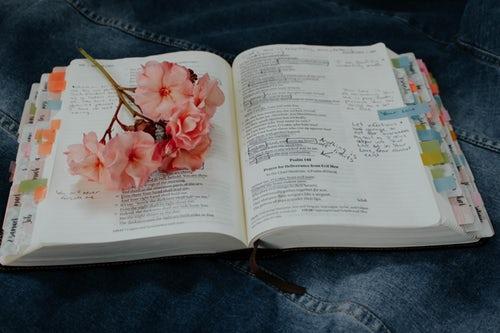 The Word of God is our spiritual weapon to overcome the attacks of the enemy, satan. It's supernatural power works. And all Christians need to learn how to wield the Word. It is imperative that true believers have a working knowledge how to use the weapon of the word of God for themselves. Without this revelation on how to wield the Word God's people live in defeat, because they do not know how to use their spiritual weaponry.
The Bible is clear that we will go through difficulties on this earth. Look what Jesus says in John 16:33, "These things I have spoken to you, that in Me you may have peace. In the world you will have tribulation; but be of good cheer, I have overcome the world."  There has been a false doctrine running around the Church that Christians will not experience difficulties, and if they do run into a bit of trouble then they must be in sin. Where does it say this in the Word? If Church people would only open up God's Word and read it and put its message into practice then the body of Christ would have more victory in their lives. Jesus' words are clear here, in this world you will have tribulation, meaning difficult times.  But He desires us to live in His victory when tribulation comes.
How do we live in His victory against the wiles of the devil? God gives us a supernatural weapon to overcome by His word. And He expects us to use it. Revelation 12:11says "And they overcame him by the blood of the Lamb and by the word of their testimony, and they did not love their lives to the death." Our spiritual weapons in this verse to overcome are the redemptive blood of Jesus, and by the words of our testimony. When we take on God's vocabulary of victory we have victorious testimonies to declare for the glory of the Lord and for the benefit of others.
If we are being tormented by fear wield the Word of God and declare, "For God has not given us a spirit of fear, but of power and of love and of a sound mind." 2 Timothy 1:7.
When you feel weak and tempted to give in, prophesy over yourself, "And He said to me, "My grace is sufficient for you, for My strength is made perfect in weakness." Therefore most gladly I will rather boast in my infirmities, that the power of Christ may rest upon me. Therefore I take pleasure in infirmities, in reproaches, in needs, in persecutions, in distresses, for Christ's sake. For when I am weak, then I am strong." 2 Corinthians 12:9-11.
While you face a difficult situation start to transform it and the way you see the situation with these words, "I can do all things through Christ who strengthens me." Philippians 4:13.
If you receive a bad medical report from your physician release healing into your body with His healing report, "Surely He has borne our griefs and carried our sorrows; yet we esteemed Him stricken, smitten by God, and afflicted. But He was wounded for our transgressions, He was bruised for our iniquities; the chastisement for our peace was upon Him, and by His stripes we are healed." Isaiah 53:4-5.
This is how you wield the weapon of the Word, declare it, not just one time, but daily, and then you live it.
Click here to visit Becky's ministry itinerary.
© 2016 Author Becky Dvorak–Healing and Miracles International, All rights reserved.