A Sweet Song of Deliverance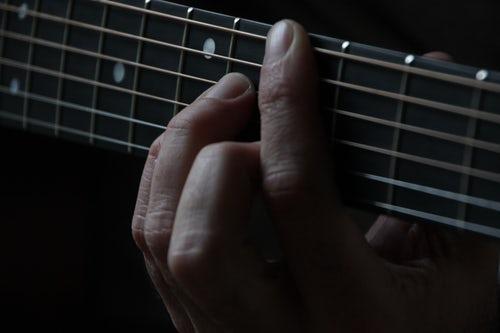 Oftentimes when we think of deliverance from demons we have this image of intense warfare. And it often is this way, but not always.
I have witnessed deliverance come in different forms. Many times as people repent of their sins and make a sincere confession of faith for salvation I have seen demons just flee the person. And even more common is the freedom from demons and their wicked impact as an  individual chooses to forgive someone who hurt them deeply.
Once, I witnessed a sweet song of deliverance. A hurting, young boy was delivered as I sung the simple little song, "Jesus Loves Me".  I personalized the lyrics for him and sang.
"Jesus loves you this I know, for the Bible tells me so. Little ones to Him belong, they are weak, but Jesus is strong. Yes, Jesus loves you. Yes, Jesus loves you. Yes, Jesus loves you, the Bible tells me so."
As I quietly sang this sweet song of deliverance, the little boy rolled over and a spirit of rejection foamed right out of his mouth.  His family says, "He's a changed boy!"
The Word teaches us in Mark 16:17-18, "And these signs will follow those who believe: In My name they will cast out demons; they will speak with new tongues; they will take up serpents; and if they drink anything deadly, it will by no means hurt them; they will lay hands on the sick, and they will recover."
Deliverance is all about knowing who you are in Christ and who He is in you. And when you recognize your identity in Jesus, the enemy will too. That's what happened in Acts 19:13-16,  "Then certain of the vagabond Jews, exorcists, took upon them to call over them which had evil spirits the name of the Lord Jesus, saying, We adjure you by Jesus whom Paul preacheth. And there were seven sons of one Sceva, a Jew, and chief of the priests, which did so. And the evil spirit answered and said, Jesus I know, and Paul I know; but who are ye? And the man in whom the evil spirit was leaped on them, and overcame them, and prevailed against them, so that they fled out of that house naked and wounded."
It has very little to do with us, other than we choose to believe our true identity is in Him, and therefore, are able to activate the authority He gave to us. It talks of this authority in Luke 10:19, "Behold, I give unto you power to tread on serpents and scorpions, and over all the power of the enemy: and nothing shall by any means hurt you."
I encourage you to learn who you really are and the authority you have been given over satan and all of his wicked works. And you too can sing a sweet song of deliverance and minister in the true power of faith in Jesus Christ and walk in supernatural  healing, miracles, and deliverance if you will believe.
Click here to visit Becky's ministry itinerary.
© 2016 Author Becky Dvorak–Healing and Miracles International, All rights reserved.