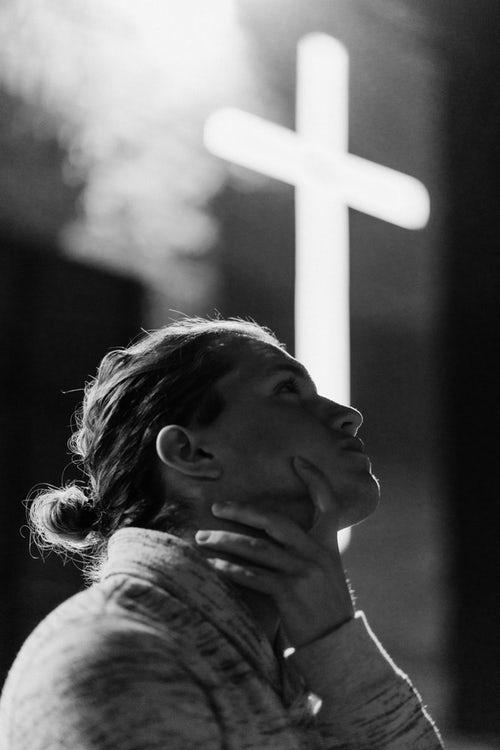 Do you believe in the power of faith to receive miracles? Or does your human reasoning resist God's supernatural ways? Do you readily surrender to His Spirit? Or do you lock arms against Him?
There are many Christians today that believe in Jesus, but they don't believe Him. They believe just enough to receive eternal life in Heaven, but shun abundant life while on this earth. And then they wonder where is God in their time of need.
For  a large sector of God's people it is more comfortable for them to say this sickness and disease come from God, then to trust in His word and declare, "by His stripes we are healed".
Many would rather live a precarious spiritual life, then abide in the safety of the Almighty. But when calamity comes, and it does come on this fallen earth they shake their fist at God and ask, "Why?"
Jesus' words are very clear when He says, "Truly I say to you, if you have faith and do not doubt, you will not only do what was done to the fig tree, but even if you say to this mountain, 'Be taken up and cast into the sea,' it will happen." Matthew 21:21.

And He commissions us with these words, "And these signs will follow those who believe: In My name they will cast out demons; they will speak with new tongues; they will take up serpents; and if they drink anything deadly, it will by no means hurt them; they will lay hands on the sick, and they will recover." Mark 16:17-18.
He says to the woman with the issue of blood, "Daughter, be of good cheer; your faith has made you well. Go in peace." Luke 8:48.
Jesus challenges Jairus concerning his daughter who died, "Do not be afraid; only believe, and she will be made well." Luke 8:50.
And he said to the blind man, "Receive your sight; your faith has made you well." Luke 18:42.
To have faith in God is to believe, and to believe is to trust Him. You can trust Him, even when it does not make sense to do so. But when you do, you activate His supernatural power and the miraculous invades your natural realm, and that miracle you so desire comes to pass. It's time to not just believe in Him, but to believe Him.
Click here to visit Becky's ministry itinerary.
© 2016 Author Becky Dvorak–Healing and Miracles International, All rights reserved.