Leaders, God's People Want Healing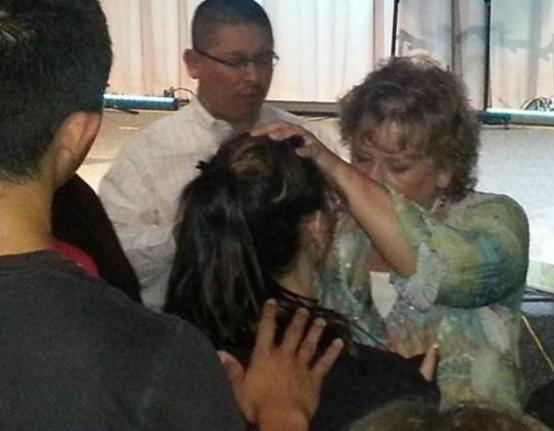 Leaders, God's people want healing, and they also want to know how to have faith so that others receive their healing too. They are done with living in defeat. And this is something we should all agree upon. It's time we take up the shield of faith, and the sword of the Spirit and  put on the rest of our attire and fight the good fight of faith, defeat our enemy, the devil, and win the battles in this life. God's people want healing.

We need to stop making excuses as to why some do not receive their manifested healing, and move forward in the spirit of truth so that others can receive their healing. Repentance needs to come to the Church, God's people, for a lack of faith, a lack of revelation that only comes from hearing and hearing the Word of God. Haven't we lost enough members of our family to sickness and disease? When are we going to look in the mirror of God's Word and say, "Father, forgive us. We have missed the mark in this area, we have not taught ourselves how to believe the promises in Your Word. And many have suffered needlessly as a result of our lack of faith."
Are we really willing to turn our backs on the redemptive blood of Christ so we can  hold onto our faithless doctrines of unbelief and foolish pride? Are we really willing to look Jesus in the eye and declare to Him that it was His fault that we did not receive our manifested healing on this earth? Are we going to tell Him that it was His fault that we did not train ourselves to believe His redemptive promise for the healing of our spirit, soul, and body? I really don't believe we will be able to do so then, so why do we take this stance against Him now?
God's Word plainly tells us in Isaiah 53:4-5 that by His stripes we are healed. He tells us in 1 Timothy 6:12 that we are to fight the good fight of faith. In other words, we are in a battle, but God is not our enemy, He is not withholding our healing from us. Satan is our enemy, he is the one that does not want us to receive our healing. He's the thief that Jesus warns us about in John 10:10 that comes to steal, to kill, and to destroy us, and he uses his mass weapons of destruction, sickness and disease against us. Why? Because he hates us, he is jealous of us. He lost his position in the realm of spiritual order, and he wants us to do the same–lose in life.
But Jesus, oh, that wonderful Lord and Savior of ours, did everything in His power to undo the wicked works of satan in or lives. And He won the good fight of faith while on this earth so we can walk in His victory while on this earth. He told us in the second part of John 10:10 about Himself, "I have come to give you life, and life in abundance." When will we take up our responsibility and believe Him? Nowhere in the New Testament did Jesus tell us He would put sickness and disease upon us to teach us a lesson, to punish us, to test our faithfulness to Him. Nowhere is it recorded in the Scriptures that God only heals some, but not all. This type of doctrine is false, and anti Redemption, and it devalues the power of the Blood.
Repentance needs to come to the Church, and it needs to start with the leaders of God's people. We need to stop teaching people to trust in human reasoning and their 5 senses above God's Word. We need to stop encouraging people to align themselves with the unbelief of this world. Enough is enough! God's people want healing. They want leaders who will teach them how to believe again, to give them a reason to trust in their Savior–Jesus Christ. Leaders, get back to the Gospel of Jesus Christ, the Good News that draws all people onto Himself!
Click here to learn more in Becky's new book, The Prophetic and Healing Power of Your Words.
Click here to visit Becky's ministry itinerary.
© 2019 Author Becky Dvorak–Healing and Miracles International, All rights reserved.