Need to Make a Difficult Decision?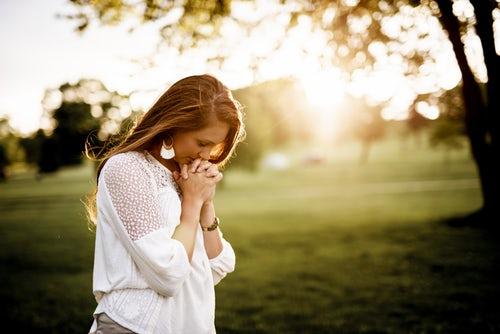 Need to make a difficult decision? Do you feel as if you are backed into a corner and you just don't know what you should do? We've all been in this place one time or another, and although it is not a pleasant place to be there is an answer.
James 1:5 encourages us with these words, "If any of you lacks wisdom, let him ask of God, who gives to all liberally and without reproach, and it will be given to him." This word "wisdom", sophía, G4678 in the Strong's Concordance means either worldly or spiritual wisdom, and skill in the management of affairs.
This is a bit of good news for those that are in a tough spot or feel as though they are pressed between a rock and a hard place. God wills to lead us in our decision making process. We just need to remember to take the time to ask Him to show us the way. And He also gives to us His Holy Spirit as our guide. "But when He, the Spirit of truth, comes, He will guide you into all the truth; for He will not speak on His own initiative, but whatever He hears, He will speak; and He will disclose to you what is to come." John 16:33.
This Scripture clearly states that the Holy Spirit will guide you. It doesn't say that the Holy Spirit will push or force you into a decision, but that He will show you the way. He does not use fear tactics, but leads you into all truth, not just a bit of the truth concerning a matter, but will reveal all truth pertaining to the situation. But the main point here is that He does not push, He leads you, guides you, woos you, and shepherds you into all truth.
For example, your doctor tells you if you do not take this medicine you won't get well, but the warning label on the medicine bottle clearly reads this medicine will make you sick. Or worse yet, your doctor tells you the medicine or treatment you are taking is not working, but if you stop taking it you will die. This is a difficult situation to find yourself in, and it demands that you make a quality decision and quickly.
Your doctor is giving it to you straight, as he or she sees it. And in the natural realm the diagnose could be correct, but does it include the ultimate option of faith. Elohim, the Father, Son and Holy Spirit are omniscience, all-knowing. They understand the problem and they know how to heal it. God is also omnipotent, all-powerful, and has the ability to make you whole again. Trust and allow the Holy Spirit to guide you into all truth concerning healing. Remember, God isn't moved by time, but by faith. And He only needs one moment to reveal all the truth you need to heal.

Then there are other types of decisions that are not urgent, such as making a large purchase in which you need to borrow more money than you should or would like. What do you do? An old pastor of mine once told the congregation concerning these types of decisions, "If it can't wait 2 weeks then it probably is not of God".  This is so true.
I remember when my husband and I were newly married and we had a salesman come to our home trying to sell us cemetery plots. We politely listened to his sales pitch and told him that even though there was wisdom in what he shared with us we could not make an immediate decision but needed time to think about this. The man was so upset and started shouting at us, thinking his nasty tone and meanness would insure him a quick sale. It did not. We activated the godly golden nugget of the 2 week waiting period given to us by our pastor by the leading of the Holy Spirit concerning these types of matters.
Hasty decisions are usually ones that you will regret, and they can cause serious family, relationship, financial, and even health problems. When growing up, my grandma had a plaque hanging on her kitchen wall that said, "The hurrieder I go, the behinder I get!" I often remind myself with those old words of wisdom that hung on her wall.  I also take to heart what Moses says to the people in Numbers 9:8, "Stand still, that I may hear what the Lord will command concerning you." In other words, "Stop, drop to your knees, pray, and find out what God has to say about the matter before calling out your decision."
If you feel any confusion in your heart concerning the matter, don't ignore it. This is probably a signal from God that something is not right. Take the time needed to pray through to His peace, because God is not the author of confusion. (See 1 Corinthians 14:33.)
And again I reiterate, the Holy Spirit leads us, He does not force us into a decision as our enemy, satan does. You will save yourself from a whole lot of heartache and negative consequences if you will learn to follow God's leading, and not respond hastily to the enemy pushing you into a bad decision.
Becky Dvorak is a prophetic healing evangelist and the Destiny Image author of DARE to Believe, Greater Than Magic and The Healing Creed. Visit her at authorbeckydvorak.com.