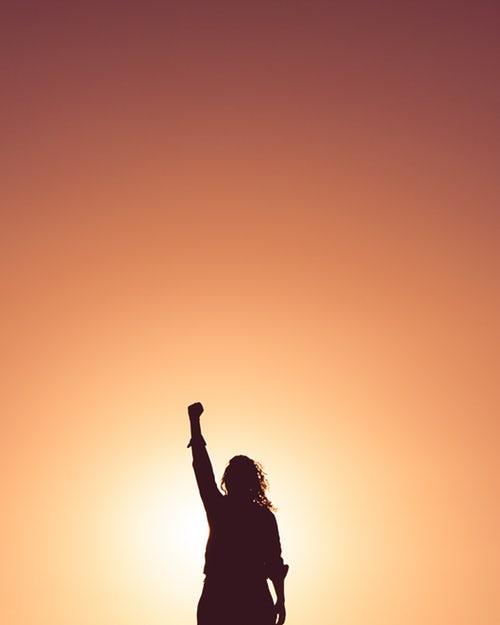 People fear many things such as death, sickness, disease, germs, darkness, lack of provision, being alone, rejection, bugs, spiders, bats, snakes, and the list goes on and on. Fear is very real, and it is more than a negative emotion, it's spiritual. Let's see what the authority of the Scriptures has to say concerning fear and how to overcome its rage against you, be encouraged with a Word from the Lord, and pray this prayer and get free from fear this coming year.
FEAR IS A SPIRIT
For God has not given us a spirit of fear, but of power and of love and of a sound mind, 2 Tim. 1:7. 
WHO DO WE WRESTLE AGAINST?
For we do not wrestle against flesh and blood, but against principalities, against powers, against the rulers of the darkness of this age, against spiritual hosts of wickedness in the heavenly places, Eph. 6:12.

YOU DO NOT HAVE TO FEAR
Have I not commanded you? Be strong and of good courage; do not be afraid, nor be dismayed, for the Lord your God is with you wherever you go, Joshua 1:9.
In righteousness you shall be established; you shall be far from oppression, for you shall not fear; and from terror, for it shall not come near you, Is. 54:14.
MEASURES TO TAKE TO OVERCOME FEAR
 Set your mind on things above, not on things on the earth, Col. 3:2. 
Casting all your care upon Him, for He cares for you, 1 Pet. 5:7.
He who speaks in a tongue edifies himself, 1 Cor. 14:4a.
Finally, brethren, whatever things are true, whatever things are noble, whatever things are just, whatever things are pure, whatever things are lovely, whatever things are of good report, if there is any virtue and if there is anything praiseworthy—meditate on these things, Phil. 4:8.
THE RIGHTEOUS IN CHRIST ARE RECREATED TO BE:
The wicked flee when no one pursues, but the righteous are bold as a lion, Prov. 28:1.  
AUTHORITY OVER FEAR
Behold, I give you the authority to trample on serpents and scorpions, and over all the power of the enemy, and nothing shall by any means hurt you, Lk. 10:19.
GOD IS WITH YOU
The Lord is on my side; I will not fear. What can man do to me? Ps. 118:6.
What then shall we say to these things? If God is for us, who can be against us?, Rom. 8:31.
The Lord is my light and my salvation; whom shall I fear? The Lord is the strength of my life; of whom shall I be afraid? Ps. 27:1.
Fear not, for I am with you; be not dismayed, for I am your God. I will strengthen you, yes, I will help you, I will uphold you with My righteous right hand,' Is. 41:10.
SEEK HIS PEACE
And the peace of God, which surpasses all understanding, will guard your hearts and minds through Christ Jesus, Phil. 4:7.
WHAT GOD HAS GIVEN TO YOU INSTEAD OF FEAR
Peace I leave with you, My peace I give to you; not as the world gives do I give to you. Let not your heart be troubled, neither let it be afraid, Jn. 14:27.
DO NOT FEAR TOMORROW
Therefore do not worry about tomorrow, for tomorrow will worry about its own things. Sufficient for the day is its own trouble, Matt. 6:34.
CAN FEARFUL THINGS SEPARATE YOU FROM THE LOVE OF GOD?
For I am persuaded that neither death nor life, nor angels nor principalities nor powers, nor things present nor things to come, nor height nor depth, nor any other created thing, shall be able to separate us from the love of God which is in Christ Jesus our Lord, Rom. 8:38-39.
There is no fear in love; but perfect love casts out fear, because fear involves torment. But he who fears has not been made perfect in love, 1 Jn. 4:18.
SEEK THE LORD AND BE DELIVERED FROM FEAR
I sought the Lord, and He heard me, and delivered me from all my fears, Ps. 34:4.
A WORD OF THE LORD
And the Spirit of the Lord would say to you this day, "Why do you continue to live in fear? Do you not know that I am forever near? I will never leave you, nor forsake you. I have given My angels charge over you to protect you. I have sent My Son, Jesus to break the bondage of fear. So why do you continue to bind yourself to its wickedness? My Holy Spirit is with you to lead you and guide you into all truth. The truth in My Word will set you free. Come under the safety of My wings, do not leave the perimeters of My presence. Carry my presence with you wherever you go. I love you with an everlasting love, and its My perfect love that casts away all fear." Thus is My word for you this day.
LET'S PRAY
Dear Holy Spirit,
Teach me how to be free from this spirit of fear, how to overcome the attacks of this evilness in my life. I seek You and Your deliverance this day.
In Jesus' name, I pray,
Amen.
Click here to visit Becky's ministry itinerary.
© 2017 Author Becky Dvorak–Healing and Miracles International, All rights reserved.