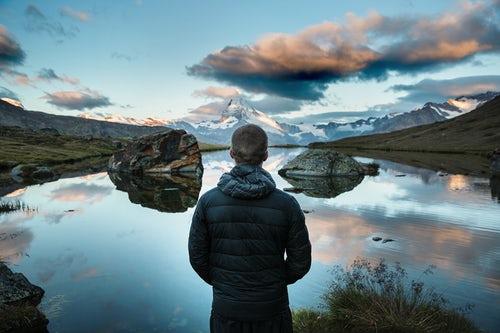 The Lord God would say to you this day; "Prepare, for the time is near.
Prepare your hearts, judge your own and make sure it is right with Me.
If you have anything against another forgive them and do what you can to make it right.
Stay close to Me in My Word, and read it, study it, and live it like you believe in Me.
Remain in intimate fellowship with Me. Now is not the time to wander off into the wilderness of the world and its ways. Now is the time to stay in My presence, refresh your weary souls, and dust off the unbelief of those around you.
As you can physically see the spiritual condition of the people is wearing down. Disassociate yourself from those that are false and spiritually dirty. Stay in fellowship with those that do believe.
Be willing to take a stand for Me and My ways in these last days. Be not afraid, for I will be with you until the ends of the earth, and beyond.
Recognize that there are differences that you will not work out while on this earth, but ask yourselves, "Do we believe the basic and most important things pertaining to eternal life, and life in abundance while on this earth?" And focus your efforts on these. You have heard it said, "No man is an island unto himself." I say, "You need one another." 
Learn to look out for one another. The Spirit will show you how. Just be a willing vessel for the light of My love to shine through you. And shine through you it will. If you will allow My Spirit to shine through you they will see the light of Me in you.
Be prepared to give an answer for what you believe and why you believe. Many are lost, and are walking day to day without hope. But within you is the Spirit of Hope—Me. Allow your light to shine in such a way that it brings glory to Me and not to yourself. If I be lifted up, I will draw all men onto Myself.
Step out of the entertainment mode and worship Me in spirit and in truth. True worship breaks the yoke of bondage and readies them to receive the Word with life-changing power.
Begin to see yourself as I see you—born-again, born from above, redeemed, forgiven, and loved, Be bold and do not hold back, speak up, tell them the truth, tell them in love right from wrong. Don't compromise, take a stand for the end is truly at hand.
Prepare yourselves, for the end is near, and I am coming quickly.
Thus saith the Lord your God.
Click here to learn more about preparing yourself for these last days on Becky's teaching cd, "Spiritual Readiness for End-Times."
Click here to learn about the power of your words in Becky's new book, The Prophetic and Healing Power of Your Words.
Click here to visit Becky's ministry itinerary.
© 2019 Author Becky Dvorak–Healing and Miracles International, All rights reserved.